Nicky Morgan says Government will take swift action to deal with failing academies
Ms Morgan has tabled an amendment to legislation ensuring academies can be subjected to 'robust action'
Richard Garner
Education Editor
Monday 07 December 2015 23:08 Comments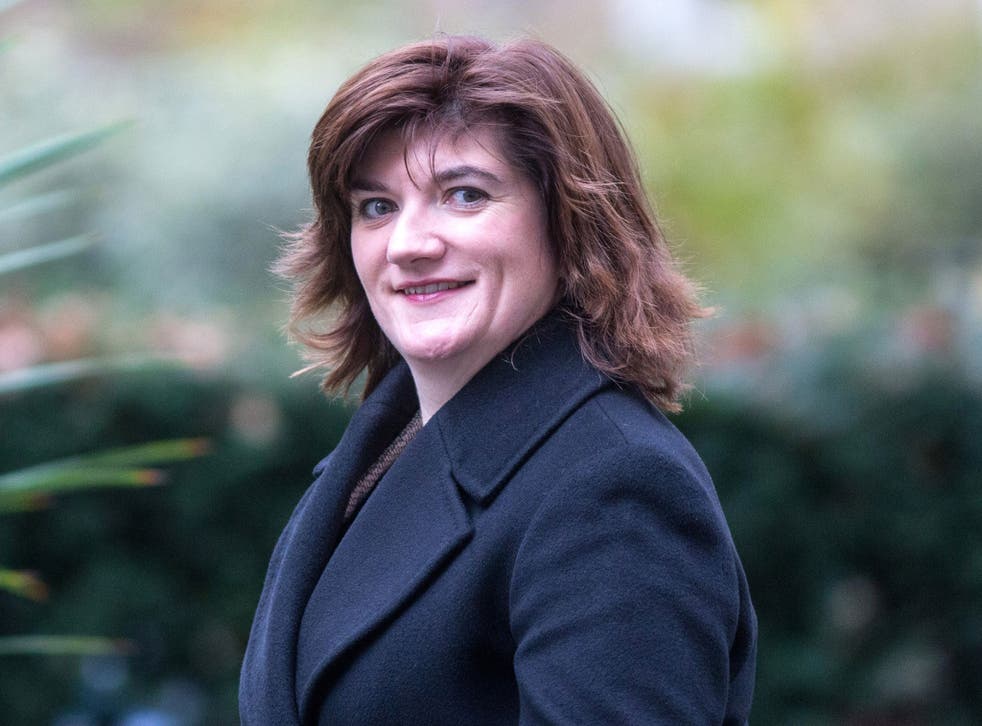 The Government is to take swift action to deal with failing academies, Education Secretary Nicky Morgan has revealed.
Under legislation going through Parliament, ministers were seeking new powers to intervene in the case of failing local authority schools - and face them with the prospect of being forced to become academies.
However, now Ms Morgan has tabled an amendment to the legislation ensuring academies can be "held to account" and subjected to "robust action" too. It would enable ministers to insist on failing and "coasting" academies being taken over by another sponsor.
The moves comes just a week after chief schools inspector Sir Michael Wilshaw revealed in his annual report that 99 schools rated "good" or "outstanding" under local authority control are no longer providing a decent standard of education now they have become academies.
"Underperformance is unacceptable where-ever it occurs - whether that is in a maintained school or academy," Ms Morgan said. She said she had already issued 122 notices to improve to academies.
"Belatedly, the Government has recognised the nonsense of having a two=tier performance system which treats schools linked to their local authority more harshly than academies," said Mary Bousted, general secretary of the Association of Teachers and Lecturers.
Lucy Powell. Labour's Shadow Education Secretary, added: "It's been clear for a long time that academies can fail or can need intervention.
"Just because they have become an academy or party of a chain doesn't mean that a school will automatically succeed."
Register for free to continue reading
Registration is a free and easy way to support our truly independent journalism
By registering, you will also enjoy limited access to Premium articles, exclusive newsletters, commenting, and virtual events with our leading journalists
Already have an account? sign in
Join our new commenting forum
Join thought-provoking conversations, follow other Independent readers and see their replies