No arts in the English baccalaureate could kill Britain's creative economy, say top arts figures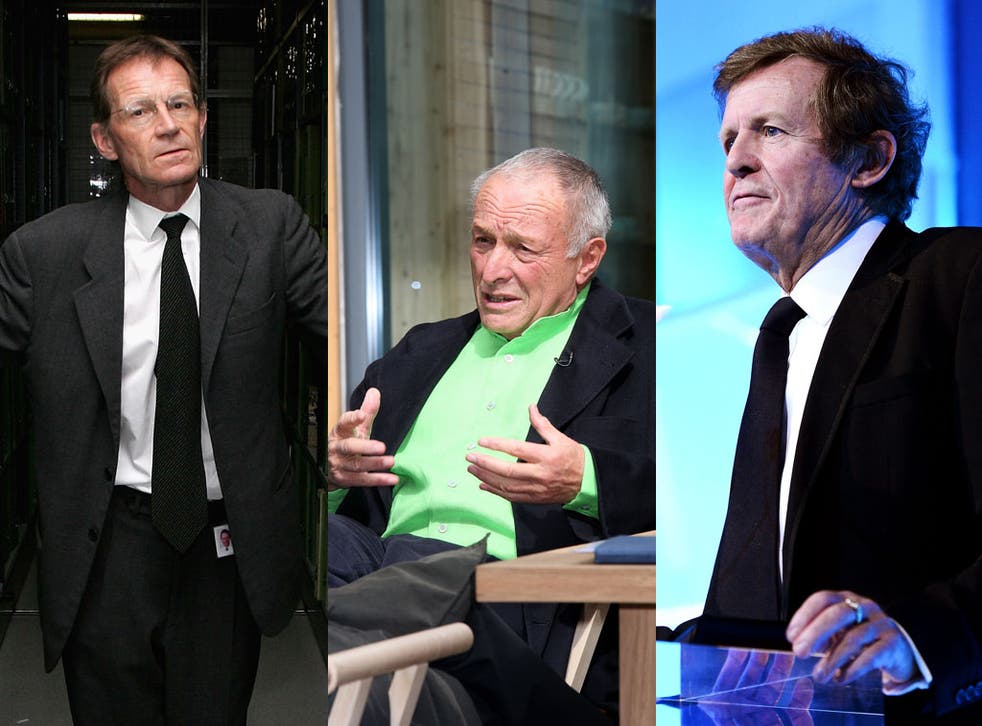 The decision to leave arts subjects out of the English baccalaureate could destroy Britain's creative economy, according to leading arts figures.
Tate director Sir Nicholas Serota, architect Richard Rogers and playwright Sir David Hare were among a host of cultural figureheads who said they are concerned about the impact of excluding creative subjects from the core qualification at 16.
The EBacc was introduced as a performance measure in schools from 2010, with teenagers being awarded the qualification if they score a C grade or higher in English, maths, science, history or geography, and a language.
The move has lead to fears that many schools, especially in the state sector, have begun to marginalise arts subjects as they do not count.
Sir David described the policy as "the most dangerous and far-reaching of the government's reforms" while film and theatre director Sir Richard Eyre condemned it as "incredibly shortsighted".
Speaking to The Guardian, Lord Rogers said: "Our writers, artists, designers, dancers, actors and architects are the envy of the world. Arts education should definitely not be marginalised or censored."
Composer Thomas Ades said mandatory school music lessons had "made all the difference" to him, blasting the move as "suicidal, if we want to have any arts at all in Britain in 30 years".
Sir Nicholas argued: "The arts are integral to our understanding of the world, as important as reading, writing, geography and arithmetic."
Martin Roth, director of the V&A, said: "The UK is one of the greatest creative nations in the world, as exemplified during the Olympics this summer, but if subjects such as art, design, music, drama and dance are pushed out of the curriculum Britain's creative economy will be destroyed within a generation."
Lord Hall, the Royal Opera House chief executive, called on Education Secretary Michael Gove to rethink the system.
"It's not enough for arts to be tucked away in the 20 per cent of time that's left in the curriculum," he said.
The number of students taking arts subjects have declined since the EBacc was introduced, according to statistics.
In a parliamentary answer to a question by Dan Jarvis, the shadow culture minister, it was reported that design and technology entries were down 5.1 per cent this year while art and design entries dropped by 2.4 per cent, music by 3.6 per cent and drama by 6.3 per cent.
A spokeswoman for the Department for Education said: "The English baccalaureate does not prevent any school from offering GCSEs in art and design, dance, drama and music.
"We have been clear that pupils should take the GCSEs that are right for them.
"We are providing funding for over 2,000 of the most talented students to attend leading independent dance schools or centres of advanced training."
PA
Register for free to continue reading
Registration is a free and easy way to support our truly independent journalism
By registering, you will also enjoy limited access to Premium articles, exclusive newsletters, commenting, and virtual events with our leading journalists
Already have an account? sign in
Register for free to continue reading
Registration is a free and easy way to support our truly independent journalism
By registering, you will also enjoy limited access to Premium articles, exclusive newsletters, commenting, and virtual events with our leading journalists
Already have an account? sign in
Join our new commenting forum
Join thought-provoking conversations, follow other Independent readers and see their replies