'Not good enough - must do better': Chief schools inspector says secondary education quality is 'a postcode lottery'
In his first state of the nation report since taking office, chief schools inspector Sir Michael Wilshaw delivered a damning verdict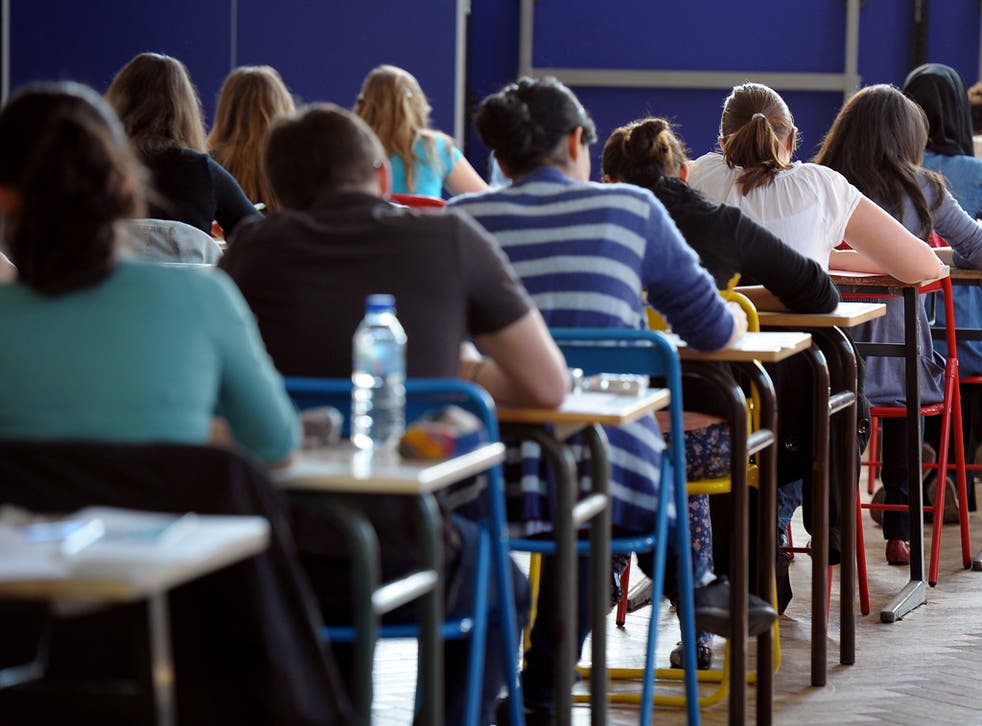 More than two million state schoolchildren are victims of a postcode lottery - taught in schools which do not give them a decent standard of education, inspectors have warned.
In his first state of the nation report since taking office, chief schools inspector Sir Michael Wilshaw delivered a damning verdict of "not good enough - must do better" on the performance of England's schools.
Figures from education standards watchdog Ofsted show 30 per cent of all state schools are failing to provide a good standard of education - but the headline figure masks widespread regional variations which Sir Michael described as "unacceptable".
In three areas of the country - Coventry, Derby and Thurrock - primary school children have a less than 50 per cent chance of receiving a decent education, The top performing authority is Camden in north London where 92 per cent of the schools are good or outstanding.
The first ever league table ranking local authorities on the performance of their schools showed that some of the more leafier areas of the country - Kent and the East Ridings of Yorkshire - were amongst the poorest performers.
Sir Michael said schools serving some middle class areas were "coasting".
"There is absolutely a postcode lottery," Sir Michael said. "We're never going to get a world-class system unless we reduce these wide variations."
In his report, Sir Michael acknowledges many might think that seven out of ten schools being ranked as "good" or "outstanding" was "fair but could do better". However, he added: "For an aspiring leading nation in a 21st century global economy, it has to be 'not good enough: must do better."
He said that the gap between the achievements of children from disadvantaged backgrounds and the rest "remains stubbornly wide". Yet some schools in the most deprived areas were bucking the trend - forcing him to conclude that every school could be a good school.
At present, though, "in my view, in terms of education and skills internationally, 'Education England' is not yet on the medal podium", he added.
In failing schools, teaching was "too formulaic with not enough thought given to what really works for young people". There were "lessons where students are not fully engaged or stretched to reach their full potential".
"It is well known what it takes for a school to become good," he added. "There is no need for any child to attend a school that falls short of this."
Sir Michael acknowledged standards had improved over the last decade - and that the number of good or outstanding schools had increased from 66 per cent to 70 per cent over the last three years. In particular, sponsored academies in inner city areas were singled out for improving performance. However, there was still a long way to go, he argued.
The report highlighted the fact that children living in Derby or Doncaster had only half the chance of attending a good school as those in Wigan or Darlington - while only 42 per cent of primary school pupils attended good schools in Coventry compared with 92 per cent in Camden,
He said he was "driven by the same moral imperative that I had as a headteacher - a passionate belief that all young people deserve a decent education".
"I believe that all schools can be good schools and all colleges can be good colleges," he added. "If we don't believe that we might as well pack up and go home."
Sir Michael reserved his harshest comments for the performance of further education colleges - saying 13 had been judged "inadequate" this year compared to just four the previous year. Not a single college was judged to be outstanding for teaching and learning for the second year running.
"The further education sector is a real concern for me at a time when the nation needs skilled and qualified people entering the workforce more than ever before," he said.
Local authority leaders said they accepted that failure to tackle under-performance risked "letting down a generation of children and young people".
However, David Simmonds, chairman of the Local Government Association's children and young people board, added: "Councils want to intervene more quickly but decades of giving schools 'greater freedom' and 'protecting' them from council interference means that local authorities now have very indirect and bureaucratic ways to tackle poor performance ..
"Ironically, the government and academy chainsd have more direct power than councils to quickly turn around underperforming schools."
A spokesman for the Department for Education said: "Sir Michael is right that standards in some local authorities are simply not good enough. There are still too many schools that do not provide a good enough education."
Register for free to continue reading
Registration is a free and easy way to support our truly independent journalism
By registering, you will also enjoy limited access to Premium articles, exclusive newsletters, commenting, and virtual events with our leading journalists
Already have an account? sign in
Register for free to continue reading
Registration is a free and easy way to support our truly independent journalism
By registering, you will also enjoy limited access to Premium articles, exclusive newsletters, commenting, and virtual events with our leading journalists
Already have an account? sign in
Join our new commenting forum
Join thought-provoking conversations, follow other Independent readers and see their replies