Numbers studying physics rise as blockbuster films, the Hadron Collider and the Mars Rover inspire students
Movies like Gravity and Interstellar have youngsters grabbing their lab coats and heading for science lessons at warp speed
Karen Attwood
Sunday 29 March 2015 02:00 Comments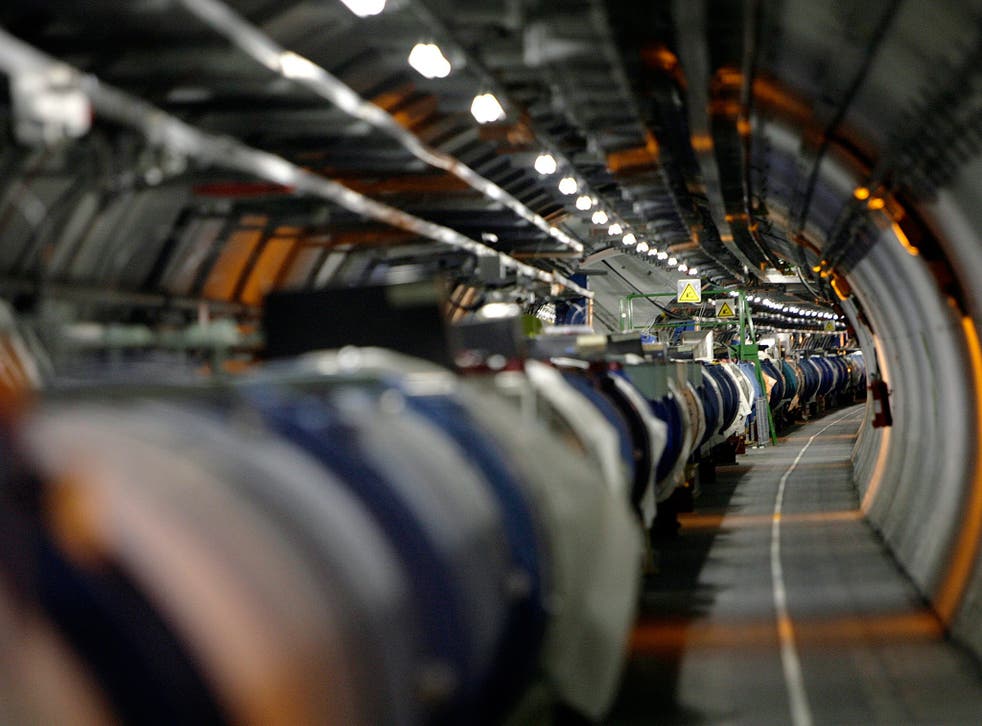 Blockbuster films such as Gravity, Interstellar and The Theory of Everything, combined with a huge interest in machines such as the Large Hadron Collider at Cern and the Mars Rover, are creating a buzz around physics and leading to higher numbers of students applying to study the subject.
The Institute of Physics said the number of UK students applying to study for a degree in physics had risen by 40 per cent over four years, while numbers wishing to take physics at A-level had grown by 3 per cent from 2012 to 2013.
Oxford University says it has seen applications for its physics undergraduate degree rise by a third over five years. And a new facility, the Oxford Centre for Astrophysical Surveys, opened last year with the help of a £1.5m grant from the Hintze Family Charitable Foundation, with the aim of funding a team of Oxford research fellows and graduate students hoping to answer the fundamental questions about the universe.
In pictures: London's Science Museum opens Large Hadron Collider exhibition

Show all 10
Undergraduate applications for physics and astronomy at Manchester rose by 37 per cent between 2008 and 2014, while its postgraduate applications increased by 40 per cent over the same period. The university said it is extending its physics building to cope with the extra students.
Johanna Kieniewicz, from the Institute of Physics, said: "The cultural profile of physics has grown enormously in recent years, as can be seen through the popularity of films such as Interstellar and The Theory of Everything.
"The zeitgeist has been growing for a few years now, thanks to the mass-media impact of the Large Hadron Collider and the introduction of an array of physics-based TV programmes targeted at the general public, and not just viewers with a specialist interest."
Improvements in classroom physics "underpin the increases in A-level entries and university applications", she said.
Laura Prichard, the first recipient of a Hintze Foundation grant and an astrophysics PhD student at Oxford, said that although movies may "push the realm of reality", they are inspiring children she speaks to at outreach events, where she aims to encourage more pupils to take up the subject.
"The easiest way to convey how cool a subject is, is to make it into a huge blockbuster," she said.
Although the 23-year-old admits people often look shocked when she tells them she is an astrophysics PhD, many more would ask her about her job and whether the films were realistic after they came out.
"There is a buzz about physics and it's very exciting to be in this field when interest from the general public is increasing," she said.
Register for free to continue reading
Registration is a free and easy way to support our truly independent journalism
By registering, you will also enjoy limited access to Premium articles, exclusive newsletters, commenting, and virtual events with our leading journalists
Already have an account? sign in
Join our new commenting forum
Join thought-provoking conversations, follow other Independent readers and see their replies