Hundreds of schools have not been inspected by Ofsted for 10 years, figures show
'Schools and parents alike will be concerned to read that the level of independent assurance about schools' effectiveness has reduced'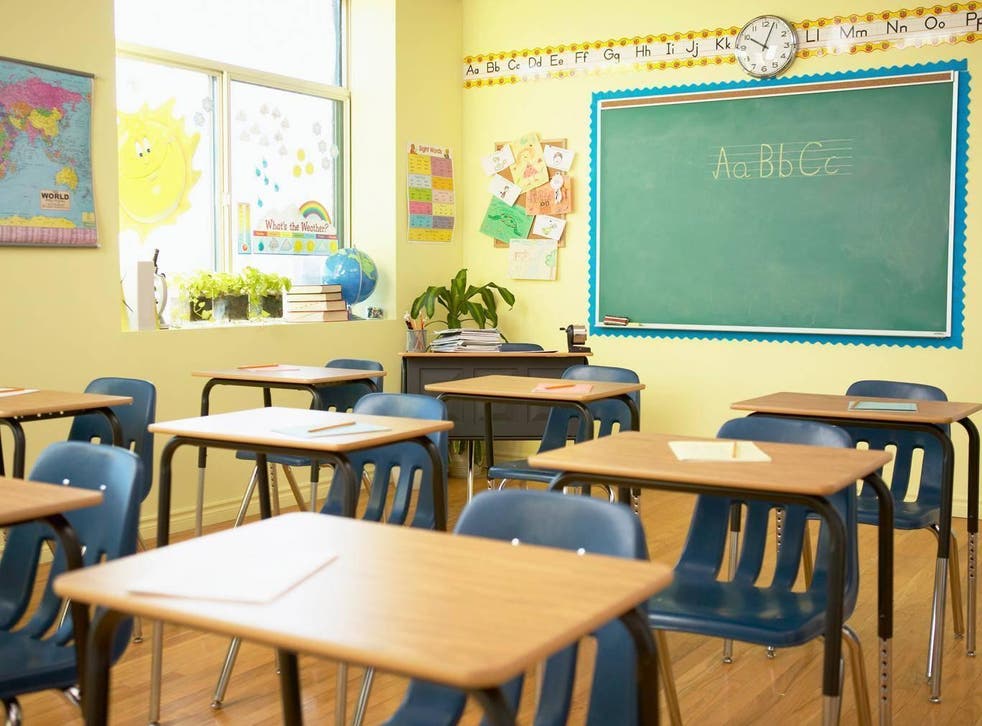 Hundreds of schools in England have not been inspected for at least a decade, a report has revealed, prompting criticism that parents are not getting an accurate picture of standards.
Ofsted has called on the government to overhaul the system, introduced by then education secretary Michael Gove, which exempts schools rated "outstanding" from routine inspection.
The result of the policy is that more than 1,600 schools have not been inspected for at least six years - including 296 which have not faced inspection for at least 10 years.
The figures were revealed in a report by the National Audit Office (NAO) which said that Ofsted had faced consistent cuts to its budget and warned that there was now "a lack of clarity" over how to judge the quality of schools.
Luke Tryl, director of corporate strategy at Ofsted, said that exemption from inspection was not "sustainable", and called for outstanding schools to be inspected every five to seven years.
"One thing we do find is that a lot of parents question why there is a significant group of schools that we haven't been into for a very long time in some cases," he said.
"We know it is a big concern for parents that there is a whole group of schools that we haven't been into for 10 years."
Ofsted admitted that some schools previously judged to be outstanding will now have slipped to "middling" performers.
Grammar schools are more likely to have escaped inspection, the figures show. More than three in five (63 per cent) "outstanding" grammar schools have not been inspected for six or more years, compared to just over a third (36 per cent) of "outstanding" non-selective schools.
The number of complaints made to Ofsted from parents about schools has more than doubled in the last decade, reaching approximately 11,000 a year, Mr Tryl added.
Despite concerns about the figures, Ofsted officials said that inspectors will go into "outstanding schools" if there are safeguarding concerns, dramatic fall in results, or a serious complaint.
The NAO report added that Ofsted has struggled to meet targets amid falling budgets and high staff turnover – and that the lack of reliable data means it cannot show it provides value for money.
Almost two decades ago, a team of 16 inspectors used to go into every secondary school – regardless of their previous rating – for a whole week typically every six years, Ofsted officials said.
Now "good" schools get two inspectors for one day approximately every four years, and up to four inspectors for a couple of days if it is in special measures, with reinspection within 30 months.
The report found that Ofsted did not meet its target to reinspect schools graded as inadequate, where the quality of education provision is most at risk, in 78 cases.
Ofsted also failed to meet its legal target of inspecting a school within five years of last inspection in 43 cases between 2012-13 and 2016-17, the NAO found.
In 32 cases it had incorrectly treated expanded or amalgamated schools as new schools; in the remaining 11 it deferred on the basis of exceptional circumstances.
School inspectors provide only a "snapshot" of standards rather than the "comprehensive picture" they did around two decades ago, officials said, and they cited slashed budgets as one of the reasons behind this.
Ofsted spent 52 per cent less in real terms in 2017-18 than it did in 1999-2000.
​ 
Amyas Morse, the head of the NAO, said: "The fact that Ofsted has been subject to constant cuts over more than a decade, and regular shifts in focus, speaks volumes. It indicates a lack of clarity about how best to obtain assurance about the quality of schools.
 
"The department needs to be mindful that cheaper inspection is not necessarily better inspection."
 
But Ofsted said it "gets the balance right" in allocating dwindling resources, for example by focusing more on poor-performing schools.

Around one fifth (19 per cent) of Ofsted's directly employed inspectors, on a salary of around £70,000, left the workforce in the last financial year, the NAO report also revealed.

Matthew Coffey, chief operating officer at Ofsted, said part of this was due to academy chains offering six-figure salaries to inspectors, making retention a "challenge".

He said: "Several of them are going off to multi-academy trusts for better paid jobs. I think that is just a fact we have to live with.

"The salaries are attractive. Over £100,000 is a salary I have heard frequently when I am told someone is leaving."
UK news in pictures

Show all 50
Mary Bousted, joint general secretary of the National Education Union, said: "Ministers can't ignore this report and the time for root and branch reform of Ofsted is now.
"Neither Ofsted inspectors nor schools can keep pace with the frequency of change in the content and form of inspections.
"Huge sums of taxpayers' money are being spent on a system of inspection which demands high standards from schools yet cannot demonstrate the same standards itself."
Nick Brook, deputy general secretary of the National Association of Head Teachers, said: "Schools and parents alike will be concerned to read that the NAO has concluded that the level of independent assurance about schools' effectiveness has reduced.
"Confidence in the quality and reliability of inspection is of paramount importance to all."
School Standards Minister Nick Gibb said: "Ofsted receives more than £40m a year to provide a school inspection regime that is focused on the schools that need the most improvement. We have repeatedly made clear that we want to ensure accountability is proportionate, helps to ensure standards in our schools are high and does not distract high-performing schools from what matters most – teaching and providing an excellent education.
"If Ofsted has reason to believe a school is no longer meeting its previous high standards, we would expect it to use its powers to carry out a full inspection – this has always been the case – and remains so."
Register for free to continue reading
Registration is a free and easy way to support our truly independent journalism
By registering, you will also enjoy limited access to Premium articles, exclusive newsletters, commenting, and virtual events with our leading journalists
Already have an account? sign in
Register for free to continue reading
Registration is a free and easy way to support our truly independent journalism
By registering, you will also enjoy limited access to Premium articles, exclusive newsletters, commenting, and virtual events with our leading journalists
Already have an account? sign in
Join our new commenting forum
Join thought-provoking conversations, follow other Independent readers and see their replies