Oxbridge 'must do more to recognise potential in poorer applicants', says universities tsar
'Do I think there's fair access at Oxbridge? Well obviously not,' says Les Ebdon of the Office for Fair Access to Higher Education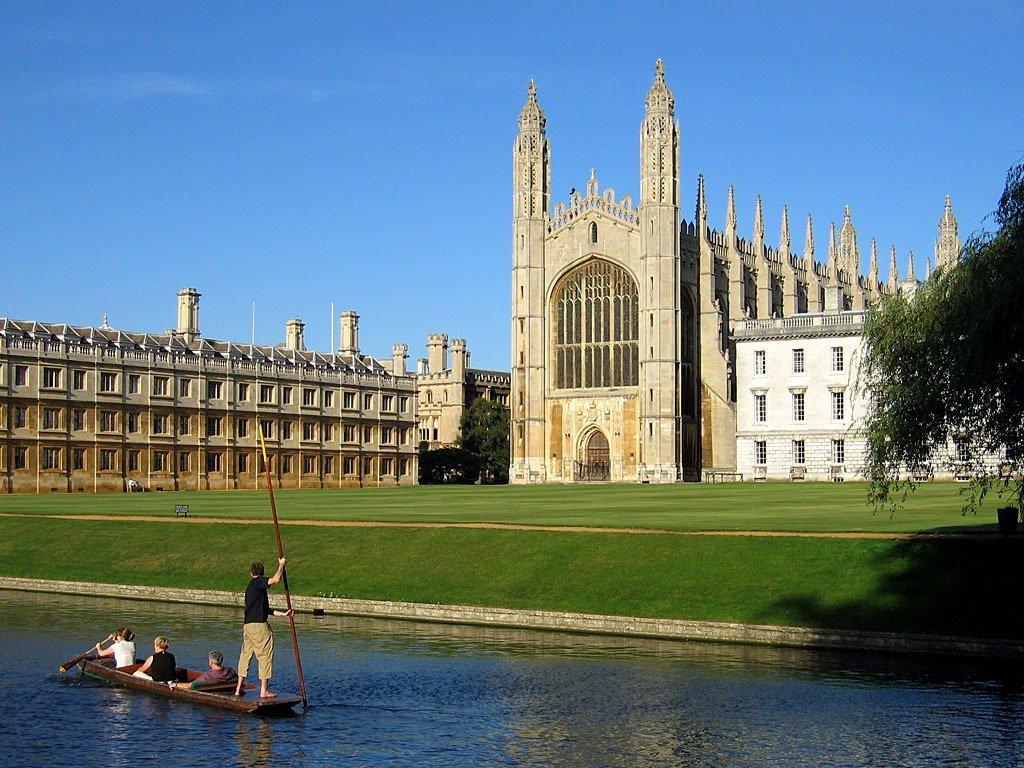 Oxford and Cambridge universities need to recognise potential in poorer applicants rather than rely too heavily on top grades, the Government's universities tsar has said.
The two top-ranking institutions still have a "mountain to climb" in ensuring bright but disadvantaged teenagers have a chance of winning a place, said Professor Les Ebdon, director for the Office for Fair Access (Offa).
Speaking at the University of Buckingham's Festival of Higher Education, he said: "I wish Oxbridge would recognise potential more than they do."
While the majority of courses at the elite universities now expect applicants to achieve A*, A*, A at A-level, the Offa director said this was unrealistic for the majority of state school pupils.
"Universities need to work with schools to improve diversity," he said, "it's important we don't lose that."
When asked about the work the institutions are doing to widen access to students from less affluent backgrounds, he said: "Do I think there's fair access at Oxbridge? Well obviously not.
"I am the director of fair access to education and I require Oxford and Cambridge to do more work than anyone else to raise their access and opportunities.
"They've moved significantly," he added. "We're seeing the highest level of state school students at Oxbridge for over 30 years. It's a real mountain to climb."
Cambridge admission statistics show that in 2016, 3.3 per cent of the students accepted were from the fifth of areas with the lowest participation.
Last year, the gap between rich and poor students being granted university places across the country was found to have reached a record high, according to Ucas figures.
In response, some institutions opened debate around the possibility of offering lower grades to pupils from the most disadvantaged backgrounds.
Speaking after addressing delegates at the Buckingham University conference, Prof Ebdon said a number of universities with high entry requirements use "contextual data" - looking at young people's circumstances and backgrounds.
"Both Oxford and Cambridge take contextual information into account when they look at who to interview, so it's not that they don't do that. I might hope that they do it more systematically.
"I'm constrained by law from interfering with the admissions process of any university, and I won't do that, but if you ask me should they be doing more, the answer is yes, obviously."
He said he could see this because they have so few students from the most socially disadvantaged quintile of applicants, "so few students from free school meals, so few students from different ethnic minorities, so yes, they certainly should be doing more, and that's my job, to make sure that they do do more."
A Cambridge spokesman said: "Our admissions decisions are based on academic considerations alone. We aim to widen participation whilst maintaining high academic standards. The greatest barrier to participation at selective universities for students from disadvantaged backgrounds is low attainment at school."
He added: "We use a contextual data flagging system to ensure that the achievements of students from disadvantaged backgrounds are assessed in their full context and that students with great academic potential are identified."
An Oxford spokesman said: "The university already makes extensive, systematic use of contextual data to identify high potential in students from disadvantaged backgrounds.
"Our academic tariffs are also set to take account of these students' performance in specific subjects. For example, the tariff is AAA for the majority of our humanities courses. We back this up with one of the UK's biggest outreach programmes, worth more than £4 million annually."
Join our commenting forum
Join thought-provoking conversations, follow other Independent readers and see their replies