Oxford University boss attacks UK's immigration policy for harming academia
Professor Andrew Hamilton claims policy "baffles" him
Richard Garner
Tuesday 07 October 2014 17:08 Comments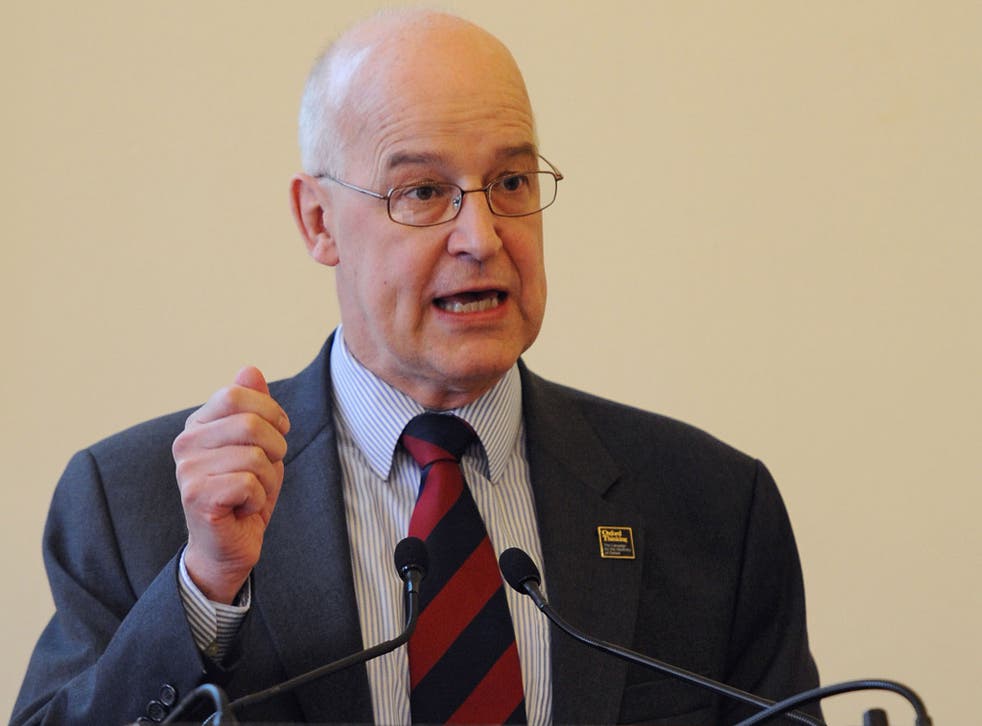 The vice-chancellor of Oxford University has agreed that new Government visa controls are "hostile" to international students.
In his annual address to the university, Professor Andrew Hamilton said: "Whenever I travel in the world, particularly in China and India, one question persists. Why has the UK adopted a visa system so hostile to student entry?
"I do my best to answer but, frankly, the question baffles me as well. For the first time in decades, the number of international students at our universities has dropped, most markedly from India. Why are we doing this to them – and to ourselves?"
Professor Hamilton said the Government's stance was having a harmful effect on the UK's interests but said he had "limited expectation" that a real debate on higher education "as opposed to vainglorious point-scoring on past crimes and misdemeanours" would be on the agenda in the run-up to next year's election.
"That's sad," he added, "because it is exactly the sort of issue on which a real effort to find a new meaningful consensus between the parties would be of immense benefit – benefit, of course, to the students and to the universities of the future."
Professor Hamilton's comments came on the same day as Nobel prizewinner John O'Keefe, a professor of neuroscience at University College London, voiced his concerns over the possible impact of Government immigration policy on scientific research in the UK.
Professor O'Keefe, who won the Nobel Prize in medicine on Monday, said: "The immigration rules are a very, very large obstacle [to recruiting scientists]. We should be thinking hard about making Britain a more welcoming place."
In his address, Professor Hamilton also spoke out about why Oxford was against supporting the Government's plea for its to sponsor an academy, saying: "We believe that our education expertise should be available to children across our city, regardless of ability or background.
"For all its success, this is not something the academy model can deliver. For that reason, there is no Oxford Academy."
Instead, he said that the university was supporting a partnership with 11 state schools in the city linking its trainee teachers with local secondary schools in a scheme which "promotes collaboration among schools rather than competition between them".
Register for free to continue reading
Registration is a free and easy way to support our truly independent journalism
By registering, you will also enjoy limited access to Premium articles, exclusive newsletters, commenting, and virtual events with our leading journalists
Already have an account? sign in
Join our new commenting forum
Join thought-provoking conversations, follow other Independent readers and see their replies