Oxford college celebrates 100 years of female graduates with unsalaried fellowships
Decision to link scheme with pioneering women described as 'tone-deaf'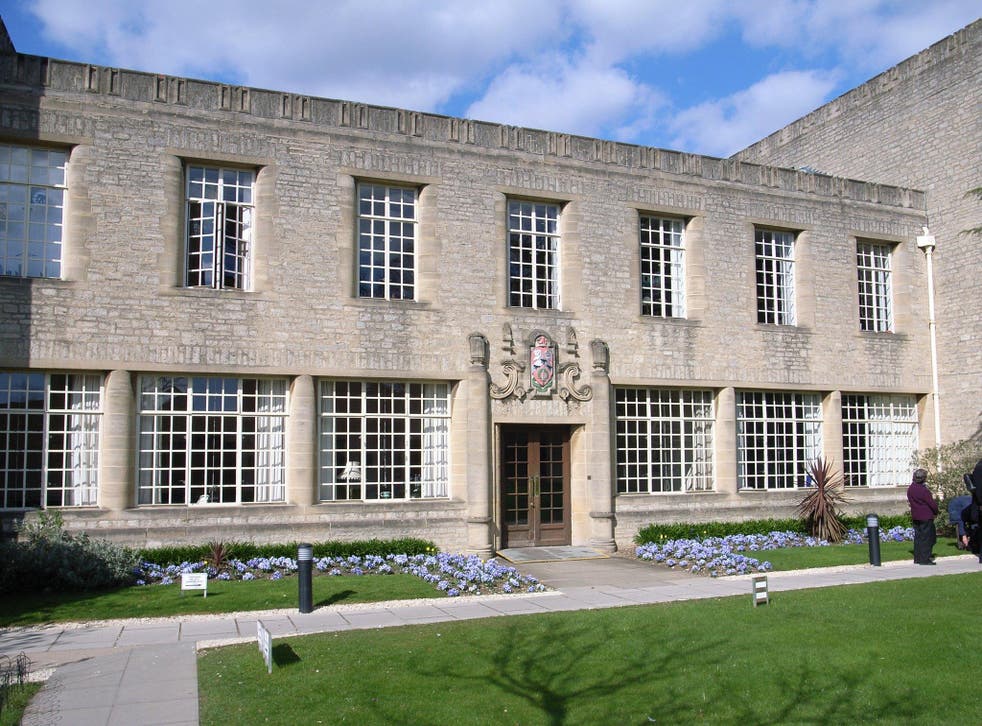 An Oxford college has come under fire for celebrating 100 years of female graduates at the university with the launch of unsalaried fellowships.
St Anne's College's decision to create non-stipendiary research fellowships to commemorate the historic anniversary of women being awarded degrees has been called "tone-deaf".
The fellowships, which are targeted at early career researchers at Oxford University, do not offer salaries and successful applicants have to pay a fee to be a common room member.
Academics and unions have criticised the former women's college for naming the scheme after Annie Rogers – who was one of the first female students to be awarded an Oxford degree in 1920.
But the college has defended the move to mark the centenary, saying the fellowship was only meant for academics who already have a salaried position at the university.
Student news in pictures

Show all 34
It added that the scheme provides benefits such as college affiliation, free meals and a research allowance.
An Oxford academic, who wished to remain anonymous, told The Independent that the non-stipendiary fellowships to celebrate women at the University of Oxford appear to be "tokenistic".
She said: "The fellowships created by St Anne's offer little by way of funding, so it is hard not to see them as exploitative, especially since the college is seeking applications from women and black and minority ethnic candidates to address their problems with under-representation."
"A fellowship that actually funded the research of early career researchers would send a much stronger message about their support of women in higher education," the academic added.
Jo Grady, general secretary of the University and College Union (UCU), said: "Offering unpaid fellowships in tribute to a woman who played an important role in expanding women's access to education seems like a tone-deaf move, and another example of why we need to see much greater scrutiny of the ways in which early career researchers are being supported to develop their careers in academia."
The National Union of Students (NUS) has called on the college to reconsider their decision. Claire Sosienski-Smith, vice president for higher education at the NUS, said: "There is nothing celebratory in not paying someone for their work.
"Creating unpaid positions in academia exacerbates existing inequalities that prevent marginalised groups from climbing the academic ladder and normalises the casualisation of labour in universities and colleges.
"Over the last 100 years, women have fought both to gain degrees from universities and to be paid fairly for their labour. St Anne's College must reconsider their decision to mark Annie Rogers' legacy with an unpaid fellowship, and award the recipients a living wage for the role."
A statement from St Anne's College said: "Many Oxford and Cambridge colleges offer these fellowships in order to enable early career researchers to benefit from the intellectual and social life of a college.
"All applicants will already be expected to have a funded post at the university.
They added: "The post-holder is not required to undertake any teaching – if they do wish to take up an opportunity to teach, this will be paid at the normal rate.
"They will continue in their full-time university research role with no expectation of additional research responsibilities within the college."
Register for free to continue reading
Registration is a free and easy way to support our truly independent journalism
By registering, you will also enjoy limited access to Premium articles, exclusive newsletters, commenting, and virtual events with our leading journalists
Already have an account? sign in
Register for free to continue reading
Registration is a free and easy way to support our truly independent journalism
By registering, you will also enjoy limited access to Premium articles, exclusive newsletters, commenting, and virtual events with our leading journalists
Already have an account? sign in
Join our new commenting forum
Join thought-provoking conversations, follow other Independent readers and see their replies