Graduate loses bid to sue Oxford University over failure to get a first
Faiz Siddiqui's case centred on claim 'inadequate teaching' during one term of his degree meant he only got a 2:1 and his future career was derailed as a result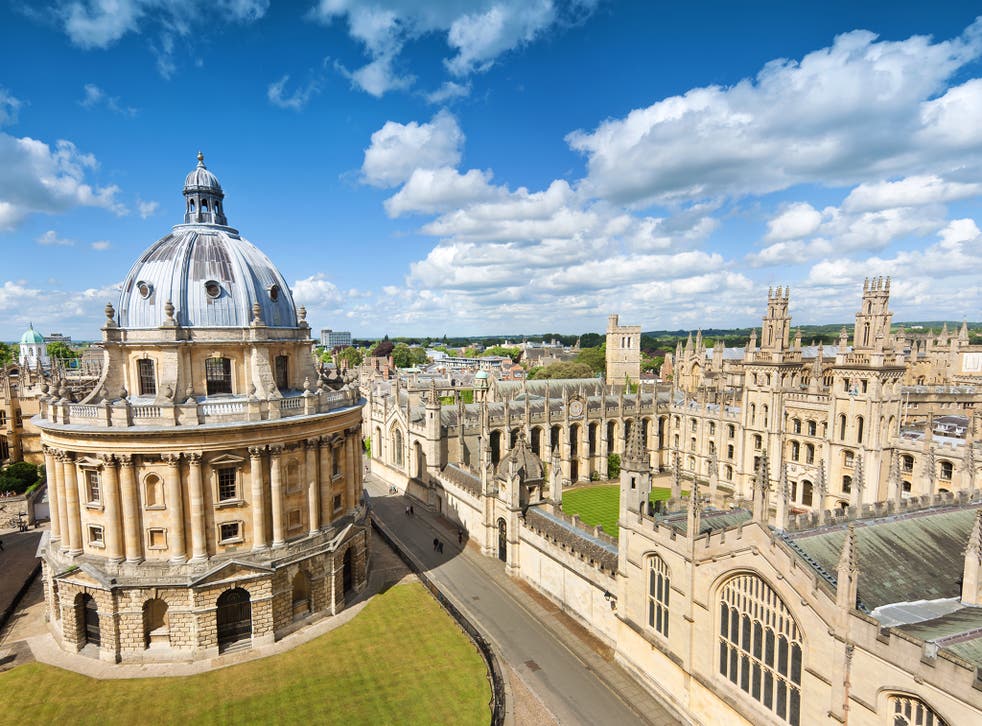 An Oxford graduate has lost his High Court claim against the university over its failure to award him a first class degree.
Faiz Siddiqui attempted to claim damages by arguing that "negligently inadequate teaching" during his History degree between 1999 and 2000 affected his overall grade and had a "marked deleterious effect" on his subsequent career.
He sought £1m from the university as he said his failure to get a first cost him entry to a top US law college – which meant he could not become an international commercial lawyer as he wished.
The 39-year-old, from London, was eventually awarded a 2:1 degree from Brasenose College and worked for a series of law firms after university.
Oxford University admitted that there had been fewer teaching staff available in the Michaelmas (Autumn) term due to staff being granted leave of absence, but denied this meant teaching was "inadequate".
The Judge, David Foskett, agreed and rejected the lawsuit.
In his verdict, he warned students who think university courses were not value for money about the dangers of taking legal action in the hope of getting compensation.
Mr Justice Foskett said the quality of education would undoubtedly come under greater scrutiny as students run up debt.
But the judge said litigation was costly and "fraught with difficulty".
Mr Justice Foskett said: "Whilst it cannot be said that some aspect of a person's education - inadequately delivered - can never be the cause of that person's failure to achieve some otherwise attainable objective, the hurdles in establishing a claim for compensation based upon that inadequate delivery are great and often insurmountable.
"In this case, I have not been satisfied that the delivery of one particular feature of the claimant's undergraduate degree course was inadequate or, in any event, that it had the consequences claimed for it."
UK news in pictures

Show all 50
He added: "That said, in the present climate, some 17 years on from the material events in this case, when students are incurring substantial debts to pursue their university education, the quality of the education delivered will undoubtedly come under even greater scrutiny than it did in the past.
"There may be some rare cases where some claim for compensation for the inadequacy of the tuition provided may succeed, but it is hardly the ideal way of achieving redress.
"Litigation is costly, time and emotion-consuming and runs the significant risk of failure, particularly in this area where establishing a causative link between the quality of teaching and any alleged 'injury' is fraught with difficulty.
"There must be a better way of dealing with this kind of issue if it cannot be resolved by the individual concerned simply accepting what has happened and finding a positive way forward."
Mr Justice Foskett published a ruling on Wednesday after analysing Mr Siddiqui's claim at a High Court trial in London in November.
Additional reporting by PA
Register for free to continue reading
Registration is a free and easy way to support our truly independent journalism
By registering, you will also enjoy limited access to Premium articles, exclusive newsletters, commenting, and virtual events with our leading journalists
Already have an account? sign in
Register for free to continue reading
Registration is a free and easy way to support our truly independent journalism
By registering, you will also enjoy limited access to Premium articles, exclusive newsletters, commenting, and virtual events with our leading journalists
Already have an account? sign in
Join our new commenting forum
Join thought-provoking conversations, follow other Independent readers and see their replies