Oxford University tops list for animal testing
Anti-vivisection organisation says university carried out 226,739 live tests in 2014
John von Radowitz
Monday 01 February 2016 01:10 Comments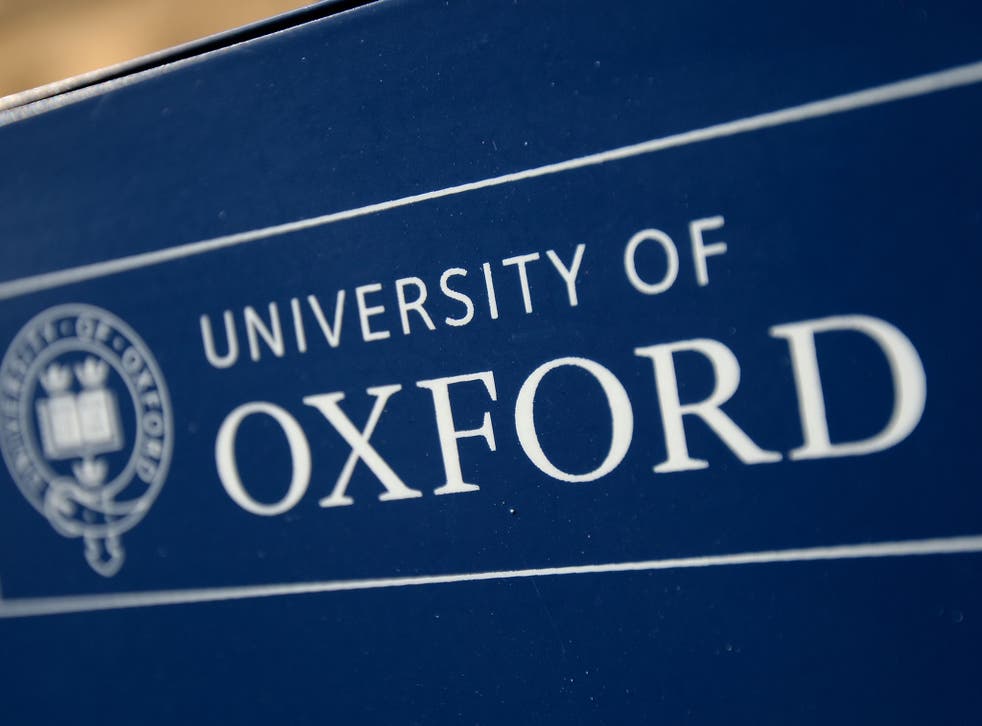 Oxford conducts more tests on animals in its laboratories than any other UK university, new figures show.
It heads a list compiled by the anti-vivisection organisation Cruelty Free International, with 226,739 animals used in experiments in 2014.
It was followed by Edinburgh (200,861), University College London (176,901), King's College London (165,068), and Cambridge (160,557).
Among the animals used were rats, mice, birds, frogs, fish, ferrets, guinea pigs, rabbits, sheep and monkeys.
Monkey experiments conducted at some universities were said to involve animals being deprived of food or water, having electrodes implanted in their skulls or limbs, and being blasted with loud noise while trapped in a box. Other "disturbing" experiments allegedly included rats being injected with acid to cause brain damage, and pregnant sheep injected with testosterone twice a week or having their ovaries punctured during surgery.
Universities account for around half of all animal experimentation in the UK.
Dr Katy Taylor, director of science at Cruelty Free International, said: "The public will be shocked to learn that five of the UK's leading universities are responsible for testing on almost 1 million animals, despite an increasing number of universities recognising this isn't the way to do research. We urge them to leave this archaic practice behind and move towards developing innovative and humane research methods for the 21st century."
The figures were obtained by Freedom of Information requests. Of 70 UK universities approached, 48 replied in full while 17 sent partial responses.
Five universities, Manchester, Southampton, Imperial College London, Bristol and Aston failed to return any data, said Cruelty Free International.
In a statement, Oxford University said it was "determined to carry out research using animals to the highest standards".
A spokesman added: "Each trial is designed to minimise the number of animals used. Animal care, including veterinary care, is provided around the clock. We are clear that no procedure using animals should be undertaken lightly and staff will challenge any behaviour that risks falling below the high standards we set ourselves.
"Research using animals continues to provide important insights, whether into the effects of heart disease or the development of vaccines for major global diseases like malaria.
"Work with non-human primates has given us vital information about how the brain works, allowing us to understand better the effects of sudden damage like stroke and degenerative diseases such as Alzheimer's."
A spokesman for the University of Edinburgh said: "A small proportion of our research involves the use of animals as a vital component of the quest to advance medical, biological and veterinary science."
Cambridge University said that animal research played an "essential role" in understanding disease and developing medicines.
King's College London said that its work with animals was "part of the basis for major research breakthroughs in health and medicine".
A spokesman added: "Animal research at King's is ethically reviewed and we only use animal models where there is no other viable alternative."
Register for free to continue reading
Registration is a free and easy way to support our truly independent journalism
By registering, you will also enjoy limited access to Premium articles, exclusive newsletters, commenting, and virtual events with our leading journalists
Already have an account? sign in
Join our new commenting forum
Join thought-provoking conversations, follow other Independent readers and see their replies