Parents should 'lead by example' and limit own screen time, education secretary says
'We can be too busy finding out what's going on miles away to pay attention to those in front of us'
Eleanor Busby
Monday 31 December 2018 13:58 Comments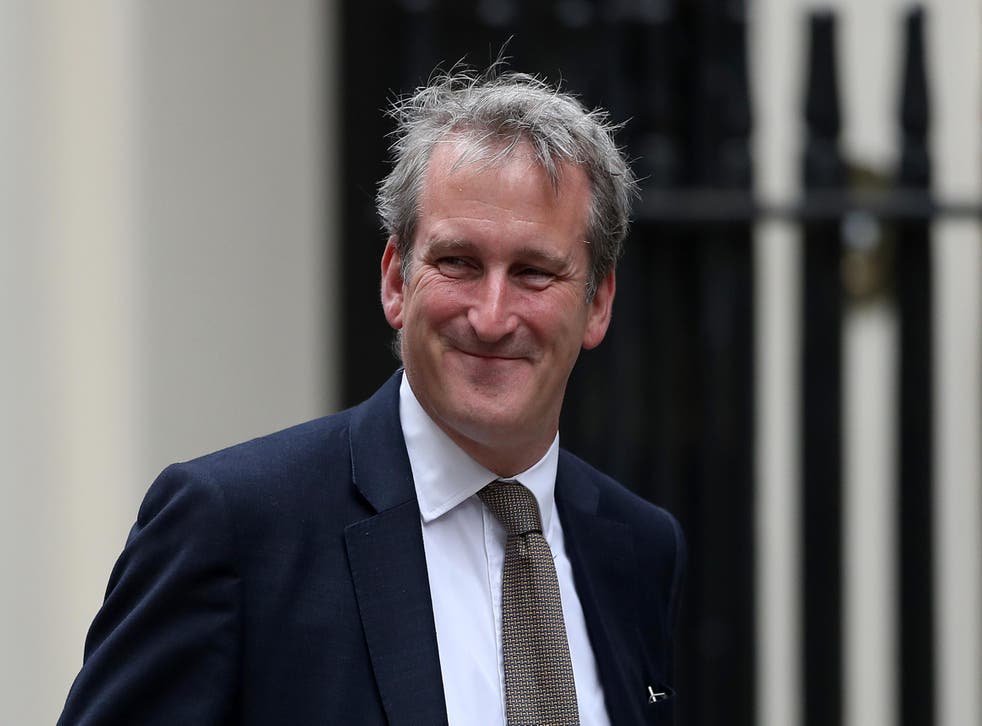 Parents should lead by example by imposing screen time limits on themselves to ensure they are not distracted, the education secretary has said.
Damian Hinds has called on parents to ensure that they do not allow smartphones, iPads and tablets to get in the way of spending quality time with their children.
Writing in The Daily Telegraph, the education secretary criticised prams with mobile phone holders, adding that mobile devices can divert attention away from young children.
But the minister acknowledged that it is "far from easy" for parents to put down their phones, admitting that he also gets distracted by his phone while trying to spend time with his family.
He wrote: "The precious time I put aside to eat with my family, or play with my kids, too often my phone is also there with us and is a distraction.
"Over Christmas, when I put the phone away, I really noticed the difference."
Mr Hinds said: "As parents, I think setting screen limits for the children is the relatively easy bit. Much harder is leading by example.
"Today we see prams with mobile phone holders attached. You can go to a cafe and see mum, dad and children all on their phones, not talking to each other.
"The truth is we can be too busy finding out what's going on miles away to pay attention to the people right in front of us."
He added: "Setting a limit on my screen time, or yours, or your children's, isn't just about spending less time on Candy Crush or Facebook – it's about making sure we all look up from our screens and take a look at the wider world around us.
"That's crucial to helping our children grow up to be happy and well-rounded individuals."
The minister also warned against children using technology to access the "junk food" of the digital world, adding that too much usage can reduce the chances of children going outdoors.
His comments come after the Department for Education last week published a "passport" of activities that primary school children should try rather than spending hours glued to screens.
The list of activities – which include flying a kite, planting flowers and climbing a tree – has been launched to encourage more family time.
In September, government adviser and former headteacher Ian Bauckham called on parents to leave their phones on the kitchen table at night to set a good example to their children.
Mr Bauckham – who is helping to implement the new relationship and sex education (RSE) classes in schools – said parents should spend less time on their mobiles.
UK news in pictures

Show all 50
It came after acclaimed author Philip Pullman urged parents to get off their mobile phones and speak to their young children to boost their vocabulary.
And in June, Amanda Spielman, head of Ofsted, raised her concerns about the word gap. Following her speech to nursery leaders, early years experts suggested that the fact that a lot of parents were spending time on their phones had contributed to poor language skills among young children.
Register for free to continue reading
Registration is a free and easy way to support our truly independent journalism
By registering, you will also enjoy limited access to Premium articles, exclusive newsletters, commenting, and virtual events with our leading journalists
Already have an account? sign in
Join our new commenting forum
Join thought-provoking conversations, follow other Independent readers and see their replies