Poor children returning to school 'malnourished' following increase in 'school holiday hunger'
Around a third of children in the UK qualify for free school meals during term-time, but poorer families are increasingly struggling to feed them during holidays say teachers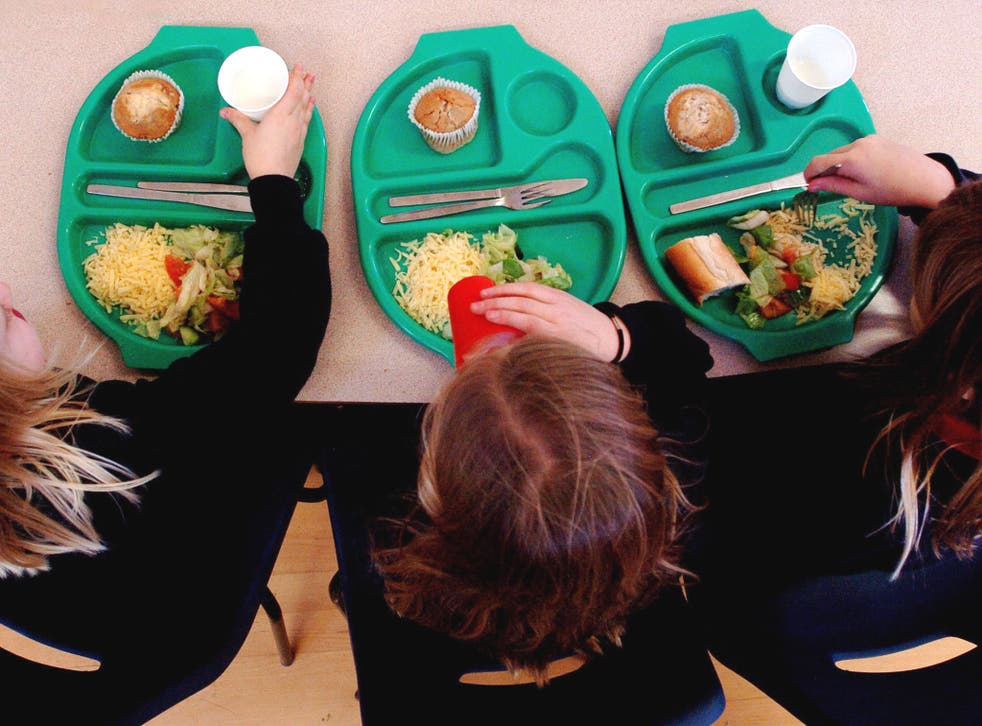 The number of poor children going hungry during the school holidays is increasing to "heart-breaking" levels, teachers across the country have warned.
As many as four in five staff (80 per cent) reported a rise in "holiday hunger" over the past two years, with parents of children who qualify for free school meals (FSM) during term-time struggling to find the money to fund extra meals during school holidays.
In a survey led by the National Union of Teachers (NUT), 78 per cent of the 600 teachers polled said they recognised children arriving at school hungry.
More than a third (37 per cent) went as far as to say pupils were returning after the school holidays showing signs of malnutrition.
Kevin Courtney, NUT general secretary, said: "These are heart-breaking findings which lay bare the terrible impact of poverty on the lives and educational experiences of many children.
"This situation should not be tolerated at all, let alone be allowed to persist in the sixth richest economy in the world."
Government figures show here were four million children living in poverty in the UK in 2014-15, an increase of 200,000 on the previous year.
UK news in pictures

Show all 50
This means around a third of children, or nine pupils in every classroom, should be eligible for free school meals.
Just 15 per cent of respondent said they were aware of initiatives run locally – for instance by the local authority or by charity groups – to help tackle hunger during school holidays.
Responding to the survey, one teacher said: "A large number of pupils are consistently hungry, not just in the holidays. Weekends are a particularly worrying time for pupils and a large number of pupils have just one main meal a day (school lunch)."
Another said:"It's heart-breaking to hear children not wanting holidays because they don't get to eat enough".
"Hunger in school-children has become more apparent over my seven years of teaching," said a third, "in particular children arriving at school having had no breakfast."
Around seven-in-ten (69 per cent) of teachers said that pupils' social well-being was negatively affected by holiday hunger, while more than half (57 per cent) of those surveyed said their physical health was impacted.
Almost three quarters (73 per cent) said that their pupils' education was being negatively affected as a consequence of holiday hunger.
Mr Courtney added: "Teachers are working hard to achieve the best outcomes for their pupils but the challenges they face as a result of poverty are increasing, not diminishing, under this Government.
"The Government needs to take urgent action and adopt a serious poverty reduction strategy, including the implementation of universal free school meals for all primary children and measures to tackle holiday hunger."
Register for free to continue reading
Registration is a free and easy way to support our truly independent journalism
By registering, you will also enjoy limited access to Premium articles, exclusive newsletters, commenting, and virtual events with our leading journalists
Already have an account? sign in
Register for free to continue reading
Registration is a free and easy way to support our truly independent journalism
By registering, you will also enjoy limited access to Premium articles, exclusive newsletters, commenting, and virtual events with our leading journalists
Already have an account? sign in
Join our new commenting forum
Join thought-provoking conversations, follow other Independent readers and see their replies