Primary school places: Compulsory school age at risk of becoming two as parents race for best performing primary education, warns report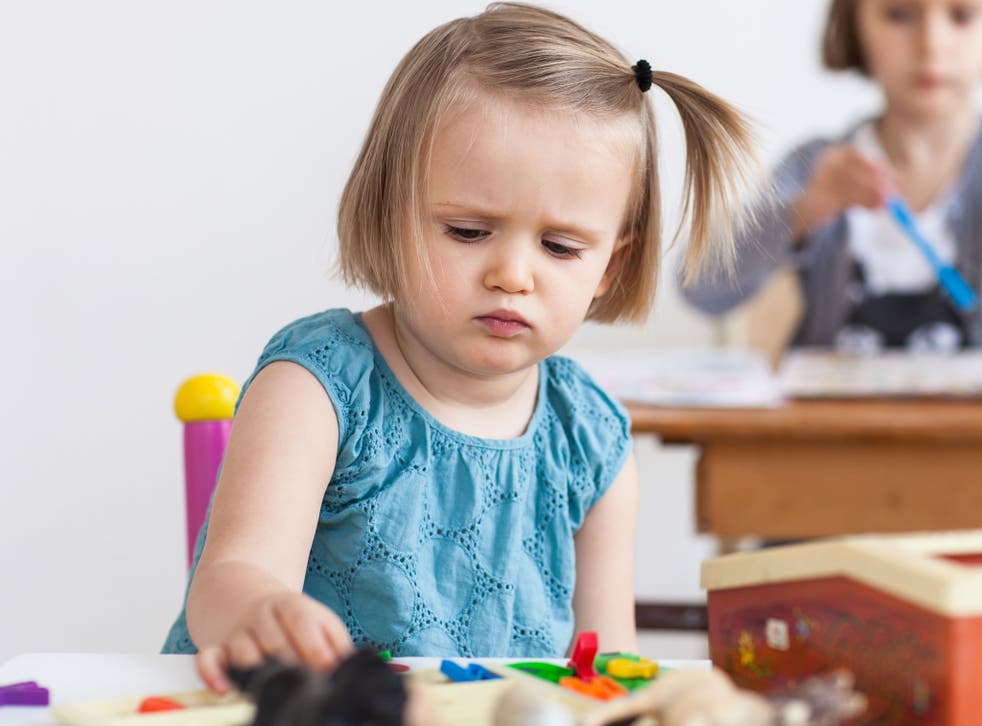 An unofficial compulsory school starting age of two has been introduced around the country as desperate parents try to get their children into the best performing primary schools, says a report out today.
Parents believe they stand a better chance of getting a place at their preferred primary school if they enrol their child in its nursery, it adds.
The report, a study of the school admissions process by the Children's Commissioner, says there is now a "de facto" compulsory school starting age of two.
Some schools do give preference to children who have attended the nursery school when allocating places, a practice which the Commissioner's report says "can discriminate against children who want to move into such a school for compulsory education [at the age of five]".
Dr Maggie Atkinson, the Children's Commissioner, added: "in some cases, it could be argued [the criteria] imposes a de facto age of compulsory schooling for a child of two years of age."
The report coincides with a survey of more than 1,000 parents by Netmums, which reveals that nearly half (46 per cent) have sought to gain a nursery place at their preferred school. One in three of the mothers have started to seek a primary school place for their child before he or she reaches their first birthday, while 6.9 per cent acknowledged looking before they had got pregnant.
It also coincides with national admissions day today when around 600,000 parents will discover whether they have got their child into their preferred first choice school.
Early indications show as many as one in five parents in inner city areas have failed to do so, and are unlikely to win places on appeal because there will be no places available.
This is the first time all parents seeking a primary school place have received their offers on the same day. The practice has been in place for parents of secondary aged children for several years.
The Commissioner's report says the Office of the Schools Adjudicator should clarify school admissions rules. At present, the OSA has ruled that it is against the rules to give preferential treatment to those with children at nursery school - but the rules are not clear enough to prevent schools from doing so.
According to the Netmums survey, parents are adopting a variety of ruses to get their children into their preferred primary school: 21 per cent said they had bought a house nearer to the school, 17 per cent had rented a house nearer to the school, while 22 per cent said they had visited the school and tried to be friendly towards the staff.
To get their children into popular faith schools, 12.5 per cent had attended a church or place of worship near the school, while 1.4 per cent admitted to attending a church or place of worship of a different faith to their own.
Siobhan Freegard, from Netmums, added: "Competition for what parents perceive to be the best schools is now so tough they will do almost anything they can to gain their child a place.
"Some ways like moving house can cost tens of thousands of pounds while others set out applying for a nursery place at the school in a bid to boost their chances. Determined mums and dads will do what it takes."
The Children's Commissioner's report also warns that some schools are discriminating against children from poorer homes by insisting on costly school uniforms.
One case cited in the report talks of an unnamed academy in south east London which insisted parents should buy their uniforms from the school at a cost of £300. It was charging £40 for a blazer which was readily available at a local supermarket for just £10.
Dr Atkinson added: "We recommend when schools review admissions policies they make sure that nothing they do or do not do would put people off from applying for a place."
Register for free to continue reading
Registration is a free and easy way to support our truly independent journalism
By registering, you will also enjoy limited access to Premium articles, exclusive newsletters, commenting, and virtual events with our leading journalists
Already have an account? sign in
Register for free to continue reading
Registration is a free and easy way to support our truly independent journalism
By registering, you will also enjoy limited access to Premium articles, exclusive newsletters, commenting, and virtual events with our leading journalists
Already have an account? sign in
Join our new commenting forum
Join thought-provoking conversations, follow other Independent readers and see their replies