Primary school pupils reduced to tears by 'ridiculously' difficult Sats test
The test was the first in a series of 'tough' new exams to be taken by Year 6 students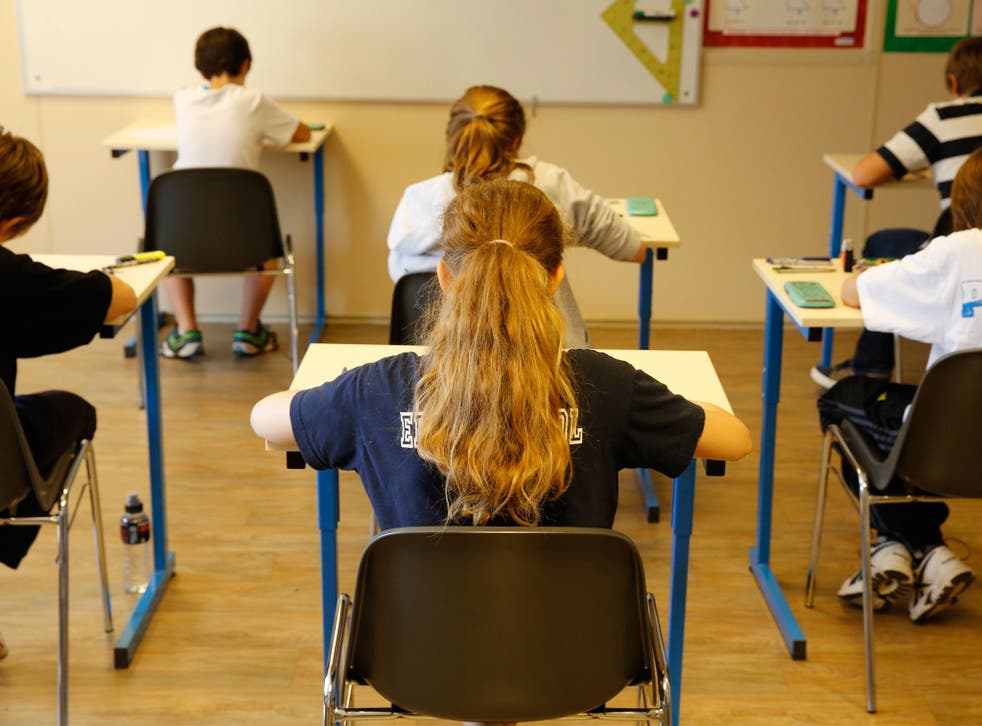 Parents and teachers have reacted with anger over a "ridiculous" primary school test so tough that children were reduced to tears.
As 600,000 ten and 11-year-olds sat their Key Stage Two English reading paper on Monday, teachers from across the country took to online forums to condemn the test, the first in a series due to be taken this month.
One teacher said on the Times Educational Supplement forum: "Had one poor girl in tears, another with a stress-induced nosebleed during the test, and myself and the head can't even agree on one answer ... so what hope for the children?"
Another teacher wrote: "That was bloody tough. I can't believe how many of my kids didn't even manage to finish the paper. The texts weren't so bad but the questions and the wording of them (vocabulary etc.) was like something I have never seen before. I'm staggered. Fearing the worst."
"Very difficult," said another, "the 'easy' text was harder than the most difficult ones of previous years. The nuances and depth of language across the texts baffled many."
The new SATs, which were also introduced to six and seven year-olds this year, have been the subject of much debate, with education leaders complaining about the unprecedented amount of pressure placed on such young children.
Teachers whose classes sat the spelling test on Monday claimed the exam not only bore no relation to the sample practice papers but was more suitable for those of secondary school age.
Several argued that the test was divisive, meaning lower achieving children were likely to struggle.
"This was no test for average ability children," said another teacher on the forum. "What a way to demoralise children who have worked so hard in preparation."
Another pointed out that pupils who have English as their second language were "utterly floundered".
The Department for Education (DfE) has defended the new curriculum tests, despite several MPs including David Cameron publicly failing to answer some of the set questions last week.
A spokesperson said: "The 2016 reading test was developed in the same way as the sample test. Trialling of the 2016 test showed that the difficulty of the paper was broadly similar."
"These tests should not be a cause of stress for pupils ‎– they help teachers make sure children are learning to read, write and add up well. The truth is if they don't master literacy and numeracy early on, they risk being held behind and struggling for the rest of their lives – we are determined to prevent this by helping every child reach their full potential."
Join our new commenting forum
Join thought-provoking conversations, follow other Independent readers and see their replies