Primary schools in UK now have more than half a million children in 'super-sized' classes, Labour warns
Shadow education secretary Lucy Powell has blamed the government's Free School policy for restricting the opening of new schools
Caroline Mortimer
Friday 15 January 2016 10:14 Comments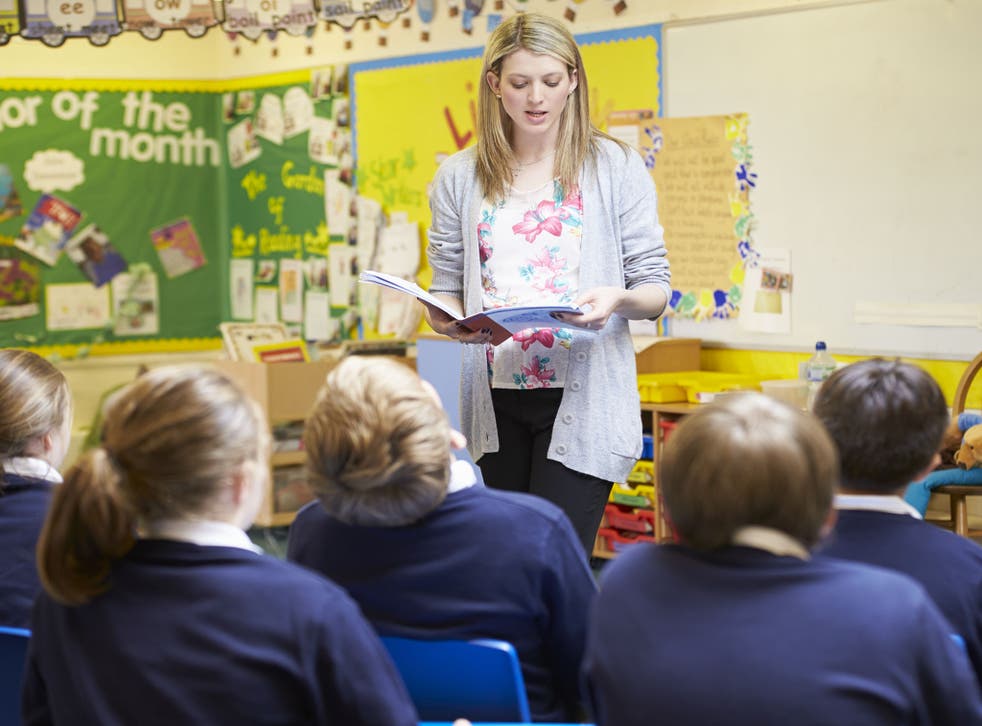 More than half a million primary school are now being taught in "super-size" classes, Labour has warned.
The number of "titan" schools has risen in the past five years as 520,445 children aged between five and 11 are now being taught in classes of at least 31 pupils, according to Labour's analysis of government figures.
This is a nearly four per cent rise since 2014 when 500,514 pupils were being taught in "super-sized" classes.
The news comes on the deadline day for parents to submit applications for children starting primary school in September.
Shadow education secretary Lucy Powell has said rising class sizes is due to the government's introduction of free schools outside local authority control which has made it harder to open new schools and ensure there are enough places around the country.
She said the Conservatives need to "abandon their fixation" with the policy.
"The Government's obsession with free schools, at the expense of opening other types of school, has made it harder and harder to ensure there are enough school places everywhere," she said.
"This approach is clearly not working for parents up and down the country, with the result that come national offer day, some families applying today will go straight on to a waiting list with no offer of any school place.
"The current system for planning new places is essentially broken."
A Tory spokesman has dismissed Labour's criticism of the policy saying: "Under the Conservatives, funding for basic need has been doubled, creating 500,000 more school places.
"On top of that, because of the difficult decisions we've taken elsewhere, we'll be able to invest £23 billion in school buildings over the course of this Parliament, creating hundreds of new schools."
But the chairman of the Local Government Association's (LGA) children and young people board, Councillor Roy Perry, said local authorities needed to be given the power to either open new schools or force existing academies to take more pupils.
UK news in pictures

Show all 50
Cllr Perry said: "Councils have a statutory duty to ensure every child has a school place available to them but find themselves in the difficult position of not being able to ensure schools, including academies, expand.
"Finding suitable sponsors with the capacity to take on the running of a successful new school is also proving a challenge."
Under rules introduced by the previous Labour government in the late 1990s, infant class sizes were limited to 30.
But the rules also allowed for schools to apply to legally waive the limit in certain circumstances - which have been expanded in recent years.
Additional reporting by PA
Register for free to continue reading
Registration is a free and easy way to support our truly independent journalism
By registering, you will also enjoy limited access to Premium articles, exclusive newsletters, commenting, and virtual events with our leading journalists
Already have an account? sign in
Register for free to continue reading
Registration is a free and easy way to support our truly independent journalism
By registering, you will also enjoy limited access to Premium articles, exclusive newsletters, commenting, and virtual events with our leading journalists
Already have an account? sign in
Join our new commenting forum
Join thought-provoking conversations, follow other Independent readers and see their replies