Top private school pupils more likely to end up with drug and alcohol addictions, new research reveals
Girls from top private schools three times more likely to suffer from drug or alcohol addictions in later life than their less affluent peers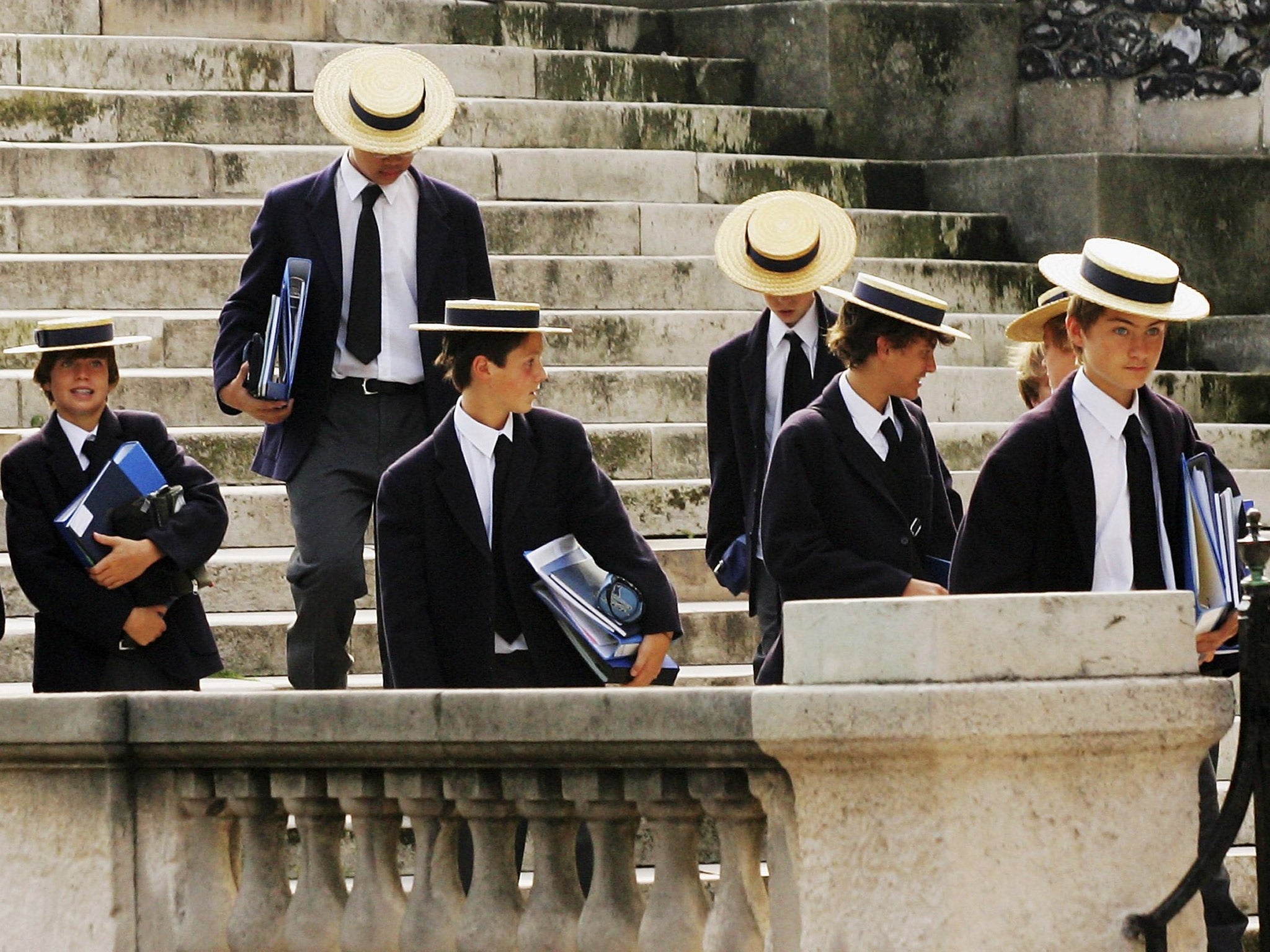 People who go to the best private schools are more likely to end up with drug and alcohol addictions in later life, new research has suggested.
"Privileged" students who live in affluent areas and attend elite schools are at a high risk of turning to cannabis, cocaine and ecstasy, the group of researchers claimed, as well as being more prone to alcohol abuse.
Girls from top schools are said to be three times more likely to suffer from drugs and alcohol-related problems than their less privileged peers, even in cases where they performed "exceedingly well" in school and were highly thought of by teachers and friends.
Boys from the same backgrounds were said to be twice as likely as other male students to becoming addicted to drink or substances in early adulthood.
Studying the habits of two groups of students in affluent communities in New England in the US, researchers from Arizona State University (ASU) assessed teenage participants when they were high school seniors, then again annually across four college years, and from the age of 23 to 27.
"We found alarmingly high rates of substance abuse among young adults who we initially studied as teenagers," said Professor Suniya Luthar, a professor of psychology who led the research at ASU.
"Results showed that among both men and women and across annual assessments, these young adults had substantial elevations, relative to national norms, in frequency of several indicators - drinking to intoxication and of using marijuana, stimulants such as Adderall, cocaine, and club drugs such as ecstasy."
Between 19 and 24 per cent of women in the older cohort were found to have some form of addiction, compared with 23 to 40 per cent of men by the age of 26.
"These rates were three and two times as high respectively, as compared to national norms," said Prof Luthar.
World's 10 deadliest street drugs
Show all 10
"Among the younger cohort by the age of 22 years, rates of addiction were between 11 and 16 per cent among women - close to national norms, but 19 to 27 per cent among men, or about twice as high as national norms," she added.
Under closer analysis, the researchers saw a pattern in that participants with higher rates of addiction had all attended the best schools.
Publishing the study in the journal Development and Psychopathology, Prof Luther suggested part of the reason behind the findings might be that pupils at these schools experience more pressure on them to achieve.
They tended to abide by a "work hard play hard" mentality, and often had more money, which helped to buy alcohol and source both prescription and recreational drugs, as well as fake IDs.
"Not all of these students were from wealthy families but most were; as parents typically had advanced educational degrees and median incomes much higher than national norms," she added.
"And without question, most of the parents wanted their kids to head off to the best universities, as did the kids themselves."
Global commission call for legalisation of drugs
Parents of such children could also be lulled into a false sense of security, she suggested, trusting their children to be behaving well on account of their good grades.
"Messing with drugs and alcohol really should not be trivialised as just something all kids do," the author warned. "The earlier children start to use and the more frequently they do, the more likely it is that they will develop addictions down the line."
Improved sex and relationships education in schools could prove to be helpful moving forward, she said, as information on the risks of drug taking and sexually transmitted diseases were all relevant and needed.
Schools should also be aware of the pressures that students are under, particularly in trying to get into the most selective universities.
Going so far as to make pupils aware of alternative life paths would also help to reduce such problems, she said, for instance "showing the kids there are role models of adults who did not go to an elite university, but who picked a college because it felt right for them and who were highly successful in life."
"We now need the same dedicated research on kids who grow up in pressure- cooker, high achieving schools," Luthar said. "Paradoxical though it may seem, these ostensibly privileged youth, many of who start experimenting early and often with drinking and drugs, could well be among the groups at highest risk for alcoholism and addiction in adulthood."

Join our commenting forum
Join thought-provoking conversations, follow other Independent readers and see their replies