Number of private school teachers paid £100,000 or more 'jumps 25%'
Research shows 470 staff at 200 fee-charging schools earn six-figure salaries, up from 376 just two years ago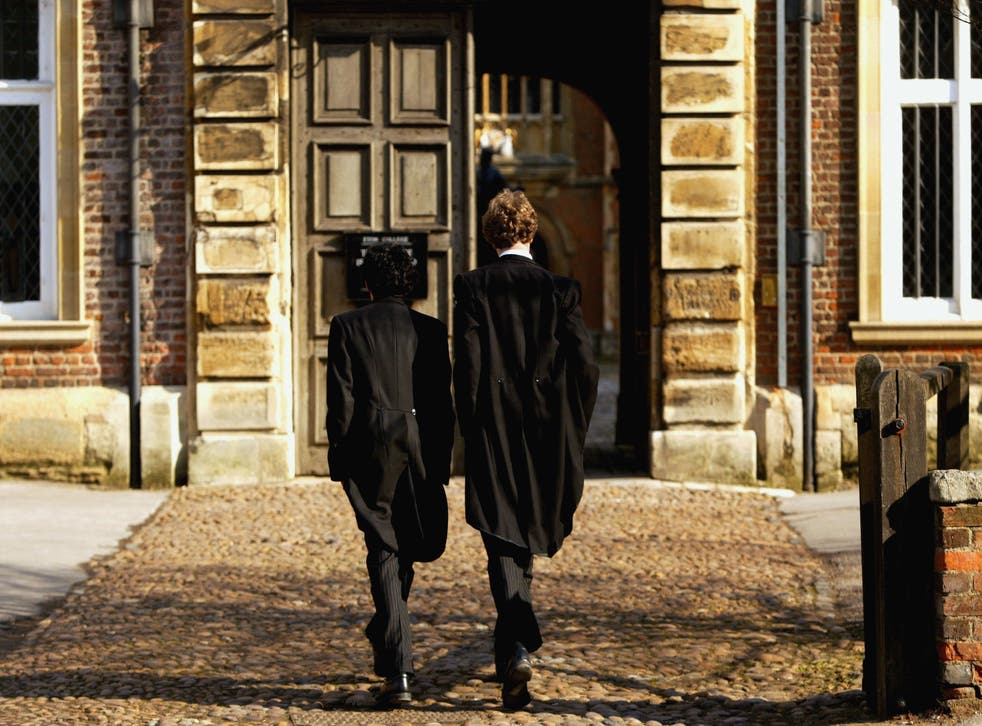 Fears of a brain drain from state schools have been sparked by new figures showing the number of private school teachers earning over £100,000 has increased almost 25 per cent in two years.
The Private School Pay List, released today, also shows that the earnings of some headteachers has risen above £300,000 for the first time, according to The Sunday Times.
Analysis showed Eton College was at the top of the list with 47 staff earning over £100,000, while Harrow had 16 staff, and Brighton College had 12.
There are now 470 private staff earning over £100,000 at 200 schools, a rise of 24.2 per cent since from 376 two years ago.
The schools have pointed towards their educational excellence, and in some cases international reputations built on operations in China and the Middle East.
Meanwhile, state school teachers are facing frozen salaries after public sector pay rates over £24,000 were frozen by the chancellor, Rishi Sunak.
Francis Green, professor of work and education economics at University College London's Institute of Education, told The Sunday Times that generous salaries in private schools damaged state schools, pointing to his own research which shows that a third – 2,600 – of private school teachers in 2018 came from the state sector.
"That way private schools get qualified teachers with experience," he said. "They do not have those rookie teachers."
Kate Green, the shadow secretary of state for education, told the paper: "While teachers across the state sector have seen their pay frozen, private schools, effectively subsidised by their charitable status, have increased senior leaders' salaries by thousands [of pounds]."
Join our new commenting forum
Join thought-provoking conversations, follow other Independent readers and see their replies