More private tuition agencies should provide free lessons for poorer pupils, charity says
Third of affluent children taught by tutors compared to fifth of disadvantaged students
Eleanor Busby
Education Correspondent
Thursday 26 September 2019 07:14 Comments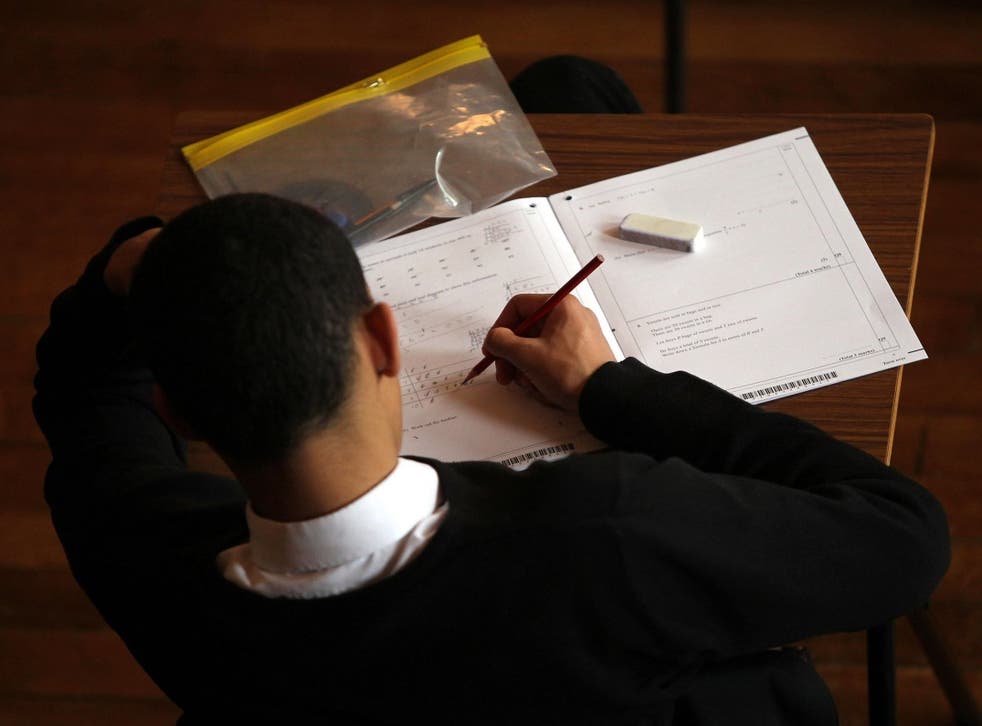 Private tuition agencies should provide free lessons for poorer pupils, according to a new report which found that more than third of children from affluent backgrounds have been given extra help,
More than one in four secondary school pupils have had private tuition, the Sutton Trust charity said.
Those from wealthier homes are significantly more likely to have help outside of school hours, its report found.
As a result, the social mobility charity is calling on the government to introduce a means-tested voucher scheme to help poorer families access private tuition for their children. It also calls on more agencies to provide a proportion of their tuition to poorer pupils for free.
The latest report shows that 27 per cent of secondary school pupils said they have had private tuition. In 2005, only 18 per cent of students said they had sought extra help.
UK news in pictures

Show all 50
A breakdown shows that more than a third (34 per cent) of those from "high affluence" backgrounds said they had private tuition, compared to a fifth of those from "low affluence" homes.
Pupils in London were more likely to say they have had a private tutor than any other part of England – with more than two in five (41 per cent) of students admitting to seeking tuition.
A separate survey for the Sutton Trust also found that nearly a quarter (24 per cent) of secondary school teachers have taken on private tuition outside school in the past two years.
The majority of teachers who have tutored said they had done so after being directly contact by parents.
Nearly a fifth (18 per cent) of primary school heads were more likely to say that their school had sent parents information about private tutoring then secondary school leaders (11 per cent).
Sir Peter Lampl, founder and chairman of the charity, warned that private tuition was "widespread" and yet many parents cannot afford it.
He said: "The government should look at introducing a means-tested voucher scheme to enable lower income families to provide tuition for their children. Schools should also consider the implications of teachers offering paid tuition outside of lessons and how this is promoted in school."
Geoff Barton, general secretary of the Association of School and College Leaders (ASCL), said: "The prevalence of private tuition among secondary school pupils is likely to be a result of government reforms which have been deliberately designed to make GCSEs more difficult.
"The Sutton Trust is right to highlight the fact that it further entrenches the educational divide between rich and poor, but government funding is better spent on supporting pupils in schools rather than on vouchers for private tuition."
Independent Minds Events: get involved in the news agenda
Dr Mary Bousted, joint general secretary of the National Education Union (NEU), said: "Increasing use of private tuition reflects the worries that the government has unnecessarily created in so many parents' minds about school standards and students' prospects."
She added: "Although offering support to students whose parents can't afford private tuition may seem appealing, any extra funding available for disadvantaged students should be directed at addressing the shortfalls in pupil premium funding and the government's decision to favour schools in less disadvantaged areas in its own recent funding announcement."
A Department for Education spokesperson said: "We have invested an extra £2.4bn this year alone through the pupil premium and schools have flexibility over how they use this funding, which can include providing one-to-one or small group tuition to ensure disadvantaged pupils get the extra support they need."
They added: "While we believe families shouldn't have to pay for private tuition – and with standards rising in schools we believe in most cases private tuition to be unnecessary – it has always been part of the system and parents have freedom to do this."
Register for free to continue reading
Registration is a free and easy way to support our truly independent journalism
By registering, you will also enjoy limited access to Premium articles, exclusive newsletters, commenting, and virtual events with our leading journalists
Already have an account? sign in
Join our new commenting forum
Join thought-provoking conversations, follow other Independent readers and see their replies