Rise in pupils caught with phones during exams
Increase 'disappointing', says union boss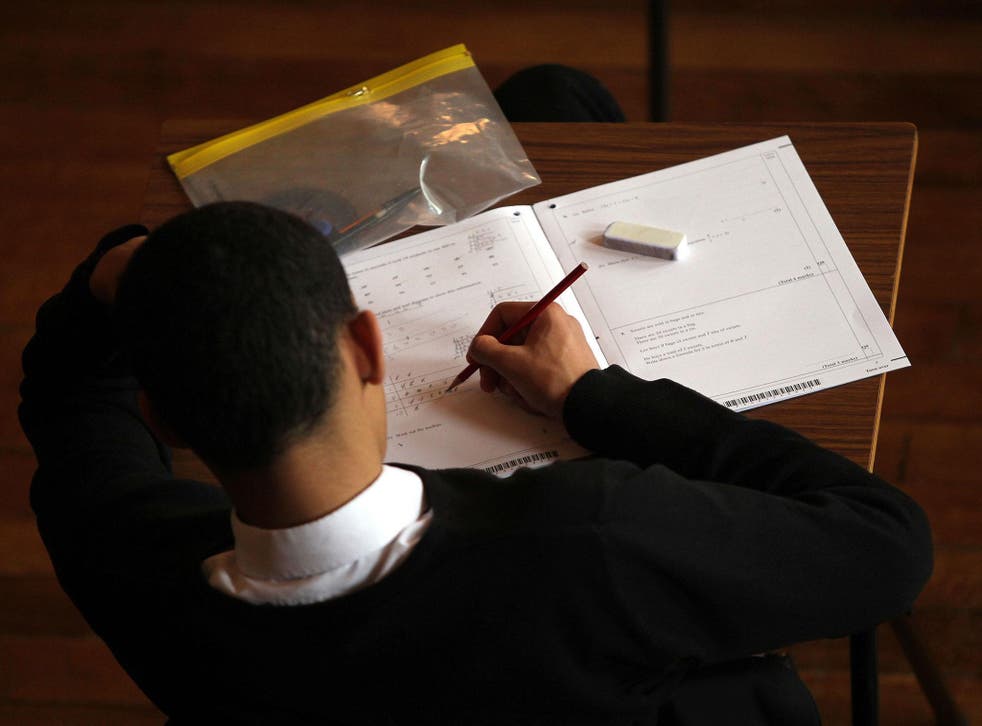 Rising numbers of penalties are being handed out to school staff and students for exam malpractice, official figures show.
Ofqual data also showed a rise in the number of pupils taking mobile phones into tests.
New statistics reveal a 149 per cent hike in penalties issued to teachers and other workers, while the numbers for pupils rose by 25 per cent.
Malpractice covers anything that could "undermine the integrity of an exam", according to regulator Ofqual.
This includes issues such as students attempting to communicate with each other while sitting a paper, or failure by staff to comply with exam board instructions.
The latest figures, which cover GCSEs, AS-levels and A-levels taken in England last summer, show that 2,715 penalties were issued to students, up from 2,180 the year before, while 895 were given to staff, up from 360 in 2016.
In addition, 120 penalties were issued to schools and colleges, down from 155 the year before.
Among students, the most common type of malpractice was taking unauthorised materials into an exam, and in most cases this was a mobile phone or other electronic communication device. The second largest category of student malpractice was plagiarism.
The most common penalty handed out was a loss of marks, the statistics show.
Maths and computing combined accounted for more than a third of all student malpractice penalties in 2017, Ofqual said.
Among school staff, the biggest reason for malpractice was maladministration of exams (46 per cent), followed by giving improper assistance to candidates (31 per cent).
Other categories of malpractice among staff included breach of security and failing to comply with regulations.
The most common penalty meted out to staff for malpractice was a written warning.
The numbers of penalties issued to staff and students represent only a very small proportion of the total number of staff and exam entries across the country.
Last month, Ofqual said exam safeguards should be "strengthened" in its review of rules allowing teachers to set question papers.
In a report, published in the wake of exam leak allegations, the watchdog said cheating is rare but can be "deeply damaging" to public confidence when it happens.
UK news in pictures

Show all 50
Suzanne O'Farrell, curriculum and assessment specialist at the Association of School and College Leaders, said: "It is disappointing that there has been an increase in the number of students and staff penalised over exam malpractice.
"However, these figures represent a very small proportion of students and staff, and the vast majority of people follow the rules correctly.
"It appears that the increase in the number of penalties issued to staff appears to be driven largely by exam boards being more likely to issue formal written warnings this year over breaches which may have previously been dealt with by informal advisory notes.
"We fully support any action which safeguards the integrity of exams."
On written warnings given to staff, a spokesman for the Joint Council for Qualifications, which represents exam boards, said: "The awarding bodies have considered the appropriateness of advisory notes and in some cases these have been replaced by sanctions, including written warnings.
"This has resulted in an increase in written warnings to school and college staff in 2017.
"Exam boards take all incidents of malpractice, however small, extremely seriously to ensure fairness across the system.
"Ofqual's data shows a rise in the number of students caught with a mobile phone during an examination.
"Ahead of this summer's exams, JCQ and the exam boards will be highlighting the risks of taking unauthorised mobile devices into an examination as this could lead to disqualification.
"When considering the extent of malpractice, it is important to note that the vast majority of students and staff abide by the regulations and, with 5,000 schools and colleges and over 18 million GCSE and GCE papers taken, the number of those breaking the rules is very small."
PA
Register for free to continue reading
Registration is a free and easy way to support our truly independent journalism
By registering, you will also enjoy limited access to Premium articles, exclusive newsletters, commenting, and virtual events with our leading journalists
Already have an account? sign in
Register for free to continue reading
Registration is a free and easy way to support our truly independent journalism
By registering, you will also enjoy limited access to Premium articles, exclusive newsletters, commenting, and virtual events with our leading journalists
Already have an account? sign in
Join our new commenting forum
Join thought-provoking conversations, follow other Independent readers and see their replies