Pupils who 'fail' GCSE English or maths will be forced to stay on at school and resit their exams
"Good results in English and maths are what employers demand before all others"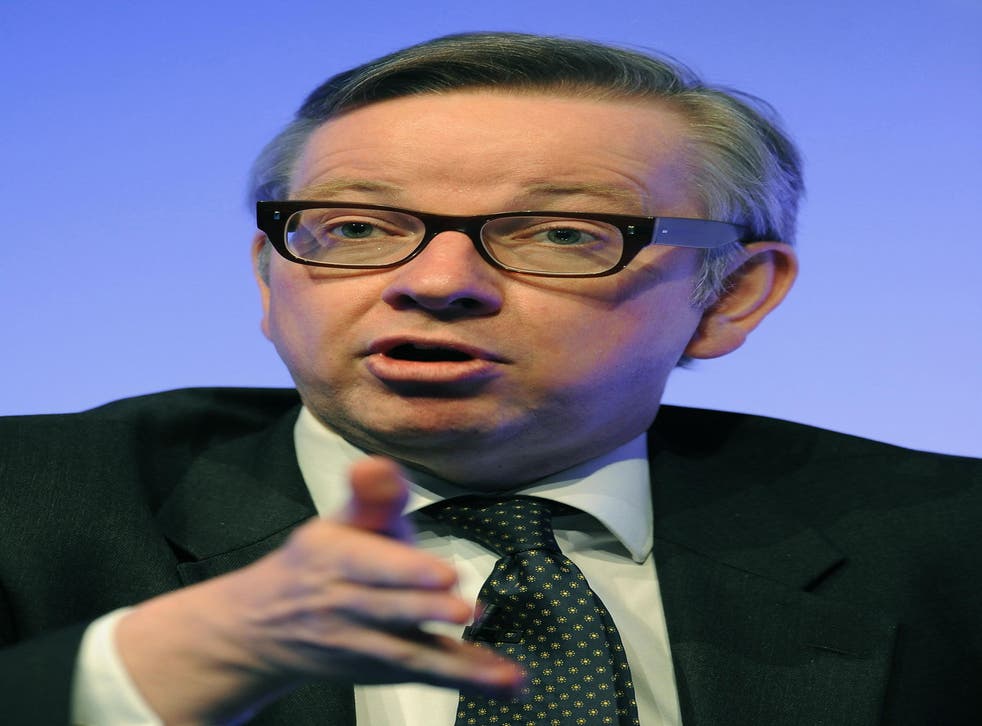 Teenagers who fail to obtain at least a C grade pass in their maths and English GCSEs will have to continue studying the subjects under a radical government plan that comes into force this month.
The move coincides with the raising of the education participation which means every pupil will have to stay on in some form of education or training until the age of 17.
The decision to insist on compulsory maths and English lessons for some students beyond the age of 16 comes after research revealed that only 21 per cent of the 285,000 19-year-olds who failed to obtain a C grade in English last year went on to continue to study the subject after GCSEs. In maths, the figures were 255,000 and 23 per cent respectively.
"Good qualifications in English and maths are what employers demand before all others." said Education Secretary Michael Gove. "They are, quite simply, the most important vocational skills a young person can have."
Mike Harris, head of education and skills at the Institute of Directors, added: "The fact that hundreds of thousands of young people have not achieved good qualifications in English and maths by the age of 19 is both socially damaging and economically unsustainable."
Ideally, teenagers will continue to study GCSEs and try to improve their grades. However, they could instead take functional skills or other maths qualifications approved by exams regulator Ofqual.
Professor Alison Wolf, who headed a government review of vocational qualifications, described continuing in the two subjects as the most important recommendation of her inquiry.
"Good English and maths grades are fundamental to young people's employment and education prospects," she added. "Individuals with very low literacy and numeracy are severely disadvantaged in the labour market."
Children's charity Barnardo's has, meanwhile, warned that the most disadvantaged young people risk going from Neets (not in employment, education or training) to truants if they cannot afford to stay on when the leaving age rises to 17.
Up to 52,000 extra young people are likely to have to stay on as a result of the new legislation coming into force, but Barnardo's estimates many are likely to face financial hardship. Education maintenance allowances have been scrapped for 16 to 19-year-olds and Barnardo's says the replacement Bursary Fund is inadequate to meet the costs of the poorest teenagers – forcing them to decide between a hot lunch or getting the bus to college. It wants extra Government funding to aid them.
"The opportunity to continue learning for an extra year is a golden one for the most disadvantaged students," said Jonathan Rawlings, Barnardo's assistant director of policy, "but if they can't afford or use this chance properly the risk is they will go from being 'Neets' to truants."
Register for free to continue reading
Registration is a free and easy way to support our truly independent journalism
By registering, you will also enjoy limited access to Premium articles, exclusive newsletters, commenting, and virtual events with our leading journalists
Already have an account? sign in
Register for free to continue reading
Registration is a free and easy way to support our truly independent journalism
By registering, you will also enjoy limited access to Premium articles, exclusive newsletters, commenting, and virtual events with our leading journalists
Already have an account? sign in
Join our new commenting forum
Join thought-provoking conversations, follow other Independent readers and see their replies