Pushy parents putting children as young as three into private tutoring to win prep school places
Children are pushed too hard too soon, claim educationists
Richard Garner
,
Katie Grant
Wednesday 22 October 2014 00:03 Comments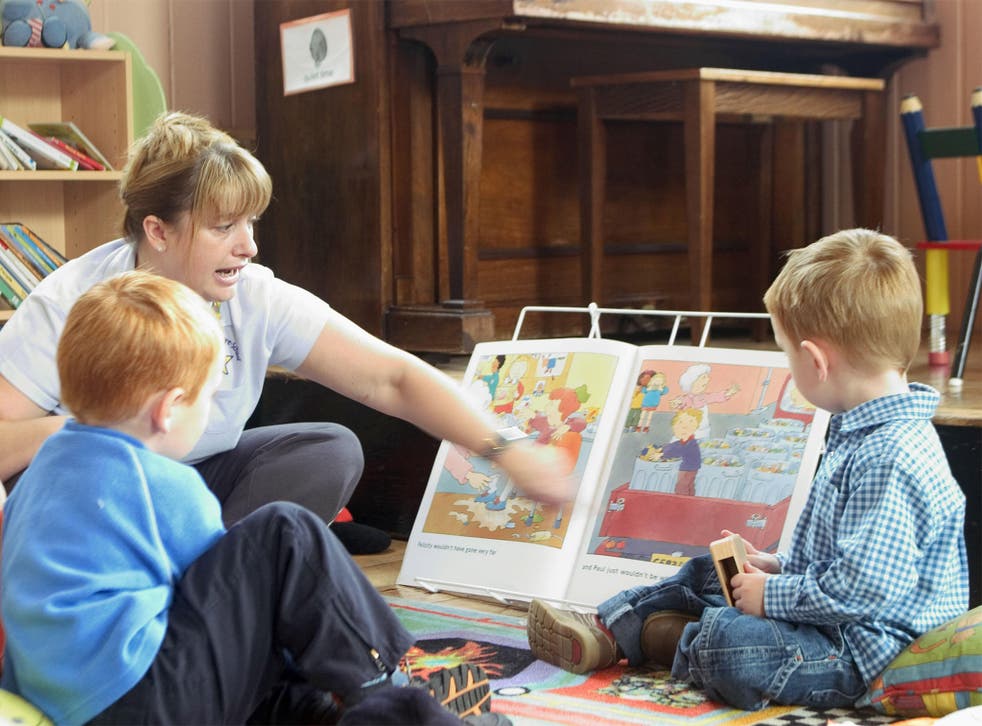 Children as young as three are being traumatised by the strain of private tutoring to get them into the best prep schools, the head of a leading tutoring agency has warned.
Will Orr-Ewing, head of Keystone Tutors, has said he believed parents should not use private tutors for their children until they are at least seven.
However, he added, the competition to get into private schools is so great that parents are having them coached on their ability to interact with other children, as well as their language and vocabulary skills, from the age of three or four.
"We've heard of young children locking themselves in the bathroom when they hear the tutor is coming because they have had lessons every day from a ridiculously young age - so they associate tutoring with stress and misery," he said.
"In many cases tutoring is done by graduates who may have excellent academic credentials but no experience of working with very young children. There is a lazy assumption that the younger the children are the easier they are to teach but the reverse is actually the case."
His comments were echoed by private school headmistress Lucie Moore, head of Cameron House School in Chelsea, west London, who said: "We would certainly not encourage or endorse families tutoring or feeling the need to prepare their very young children for reception entrance assessments. Our process is very gentle and relaxed and there would be no benefit or need for preparation by parents."
Her school assesses children by playing games, singing songs and reading them a story - activities for which there can be no coaching. "We do not test them," she added.
Latest figures show one in four children now received private tutoring paid for by their parents to top up their education - steady rise from 18 per cent five years ago, according to the education charity the Sutton Trust.
Mr Orr-Ewing's warning comes after another private school head, Sebastien Hepher of Eaton Square prep school in west London, warned that private tutoring can be counterproductive, and "further exhaust" tired pupils at the end of the day. Up to 40 per cent of parents in London have resorted to hiring private tutors.
He added it could bring conflict between schools and tutors, saying: "Homework can be affected due to lack of time."
Case study: "The younger they are the more they benefit"
Kevin Horton, 47, is a security manager living in Essex. His son Benjamin is five years old.
Benjamin started receiving tuition about 10 months ago when he was four. He was already bilingual because his mother is Portuguese and he picked up the language from her and her family.
"He is learning French now and he isn't bad. I would like to think he will be fluent in the next few years. When he gets to be seven or eight, if he is happy with two languages, he will be able to speak his mind and stop learning French.
"For us it's a case of introducing him to as much as possible while his brain's a sponge. Ben can tell me how old he is in French – it gives me a great thrill to hear that.
"I'm obsessed with learning – I was never given these opportunities growing up in the 1970s. The younger they are the more they benefit. Sometimes he's not in a learning mood and then we leave him alone. I'm not a pushy parent at all. We realise he's five years old so we don't really push – I'm quite laid-back.
"A lot of parents will be stressing their children out by sending their children to tutors to prepare for exams. Children are different the same way adults are. They learn in different ways.
"I think some children would feel under pressure and get stressed but Ben finds it fun and his attention span has increased too – he's very inquisitive. Is there anything wrong with learning if you find it fun? If parents feel their children are being stressed out by tuition maybe they should try another way – take them to a castle and let them soak up the experience instead of having the information forced down throat.
Register for free to continue reading
Registration is a free and easy way to support our truly independent journalism
By registering, you will also enjoy limited access to Premium articles, exclusive newsletters, commenting, and virtual events with our leading journalists
Already have an account? sign in
Join our new commenting forum
Join thought-provoking conversations, follow other Independent readers and see their replies