Record number of British students opting to study in US
Universities in America have witnessed a 21 per cent rise in the number of UK applicants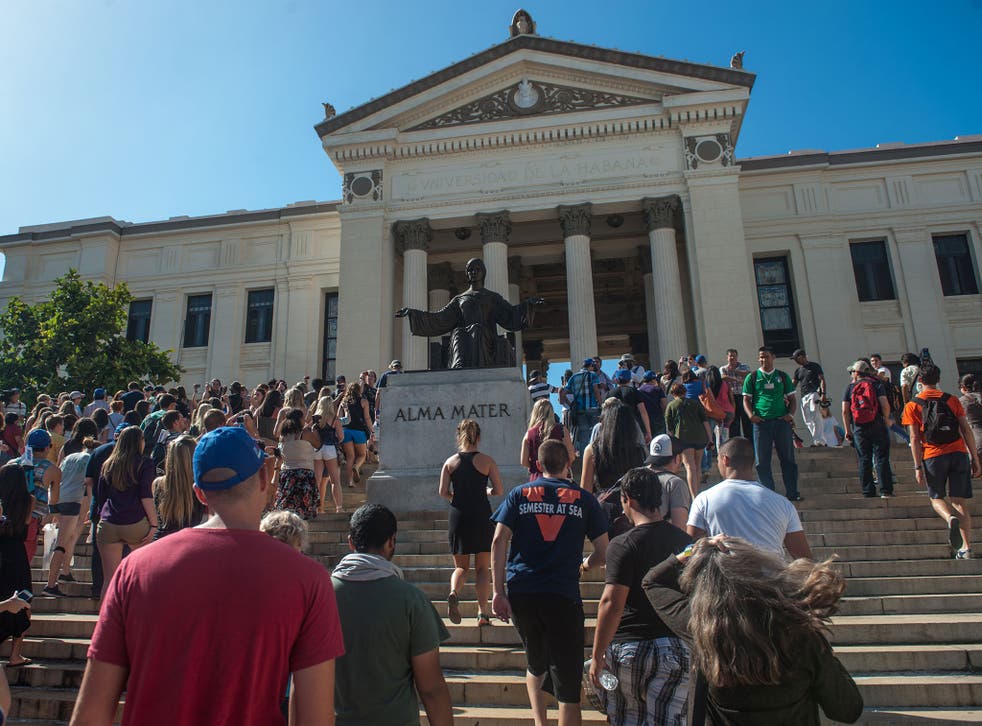 Record numbers of UK students are choosing to take up places at US universities.
Figures released today show an 8 per cent rise in the number of Britons opting to study in the US in 2013/14 – the largest year-on-year rise for more than a decade – bringing the total to 10,191.
The increase is even more marked among undergraduates – 11 per cent up on the previous year, pushing the total to 5,000 for the first time ever. Over the past decade, US universities have seen a 21 per cent increase in the number of UK students.
The reasons for the rise are complex, but it is mainly down to the cost of studying at US universities no longer appearing prohibitive compared to the UK – in fact, for many students it can be cheaper.
The students concerned all applied to their universities in 2012, the first year that fees in the UK rose to up to £9,000 a year. At Harvard, however, all students whose families earn less than $60,000 a year earn free passage.
Many other US institutions, like the University of Connecticut, also offer scholarships to outstanding sportsmen and women. The university pays for their fares, including flights back to the UK, finds them accommodation and offers a clothing allowance.
Academics also say that today's potential graduates realise they are living in a global world and a degree from a foreign university will add to their CVs, making them more employable.
"As the globe shrinks it is wonderful to see young British students taking advantage of the opportunities to study abroad," said Penny Egan, executive director of the US-UK Fulbright Commission, which was established in 1948 to foster mutual cultural understanding through educational exchanges.
The Sutton Trust education charity has also been organising a summer school scheme aimed at encouraging the UK's most talented state school pupils to apply for US universities.
As a result of this scheme, 82 students from across the UK are now studying in US universities, having attracted over $18m in financial aid to support their studies.
Since the policy of allowing UK universities to charge up to £9,000 in fees was first approved, schools have reacted to the new circumstances by devoting more time to helping their pupils pursue academic opportunities abroad.
One of the country's top performing state schools, Hockerill Anglo-European College in Bishops Stortford, Hertfordshire, appointed a student counsellor with the sole aim of helping pupils to apply to universities overseas.
The 830-pupil school also appointed a marketing company to scour the top 40 overseas universities for details of all the courses they teach in English.
Register for free to continue reading
Registration is a free and easy way to support our truly independent journalism
By registering, you will also enjoy limited access to Premium articles, exclusive newsletters, commenting, and virtual events with our leading journalists
Already have an account? sign in
Register for free to continue reading
Registration is a free and easy way to support our truly independent journalism
By registering, you will also enjoy limited access to Premium articles, exclusive newsletters, commenting, and virtual events with our leading journalists
Already have an account? sign in
Join our new commenting forum
Join thought-provoking conversations, follow other Independent readers and see their replies