Capulets and Montagues: UK exam board admit mixing names up in Romeo and Juliet paper
Exams regulator Ofqual said the mistake was 'unacceptable'
Rachael Pells
Education Correspondent Comments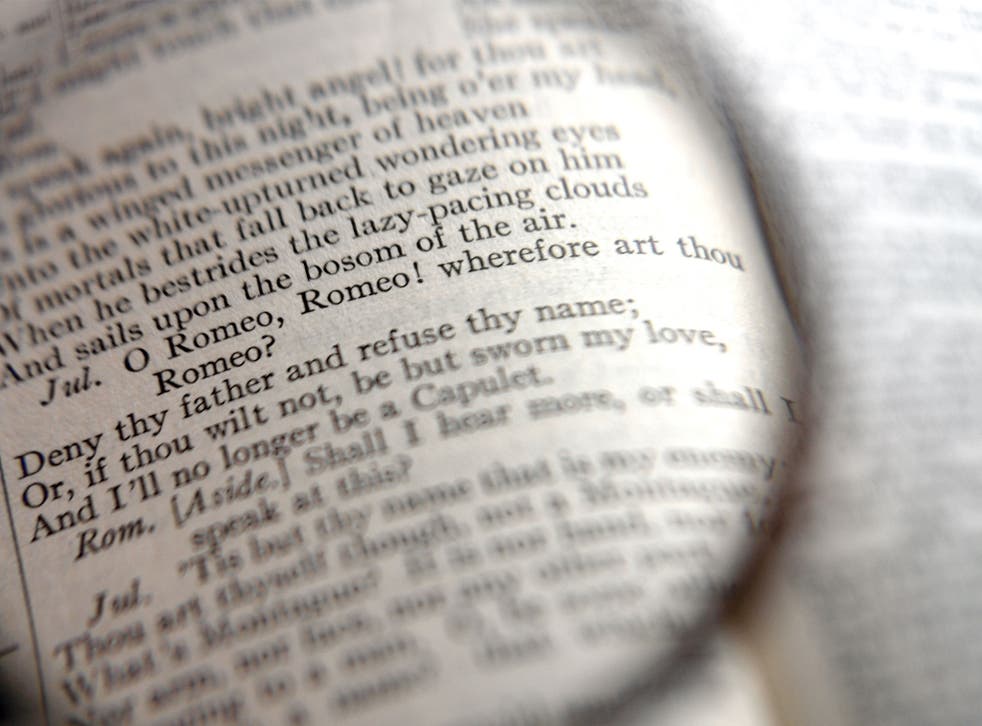 A major GCSE exam board has admitted to making a mistake on an English literature paper question about Romeo and Juliet.
It was Juliet herself who claimed "a rose by any other name would smell as sweet", but thousands of teenagers across the country failed to appreciate the irony when the OCR board question mixed up the play's key family names. The question suggested that one of the text's main characters, Tybalt, came from the Montague family, when in fact he is a Capulet.
OCR issued an apology, and said no student would be marked down as a result of the error, but exams board regulator Ofqual said the error was "unacceptable".
In a statement, the government body said: "We are very disappointed to learn of the error in OCR's English literature exam paper today. Incidents of this nature are unacceptable and we understand the frustration and concern of the students who may have been affected.
"We will be scrutinising how OCR intends to identify and minimise the impact on these students. We will be closely monitoring OCR's investigation of how this incident occurred and seeking reassurance regarding its other papers this summer."
Geoff Barton, general secretary of the Association of School and College Leaders, highlighted that errors such as this can affect students' performance overall by undermining their confidence. He said: "Candidates have every right to expect that awarding bodies complete a full check on exam papers to ensure that they don't experience such problems. Similarly, schools and colleges have to pay thousands of pounds a year to examination boards and are entitled to better quality assurance than this.
"This appears to be a serious error and it will have caused stress and concern to candidates."
UK news in pictures

Show all 50
Some 14,000 GCSE candidates were said to have taken the exam on Friday, but it is unclear just how many students attempted to answer the nonsensical question. The paper asked: "How does Shakespeare present the ways in which Tybalt's hatred of the Capulets influences the outcome of the play? Refer to this extract from Act 1 Scene 5 and elsewhere in the play."
In a statement, the exam board said: "We're aware of an error in today's OCR GCSE English Literature paper. We apologise and will put things right when the exam is marked and graded so no student need worry about being disadvantaged. We are investigating as a matter of urgency how this got through our assurance processes."
Russell Hobby, general secretary of school leaders' union NAHT, said: "After two years of study it's not acceptable for students to face such a basic error in their exam papers. OCR are rightly apologetic but just exactly how they propose to mark this particular paper will leave many students, their schools and their parents with an anxious wait for their results.
"OCR need to be particularly open to any requests for a re-mark if students feel that their efforts have not been properly graded."
Register for free to continue reading
Registration is a free and easy way to support our truly independent journalism
By registering, you will also enjoy limited access to Premium articles, exclusive newsletters, commenting, and virtual events with our leading journalists
Already have an account? sign in
Join our new commenting forum
Join thought-provoking conversations, follow other Independent readers and see their replies