Trio behind flagship free school convicted of defrauding Department of Education
Judge Christopher Batty told the defendants: "You have been convicted of serious offences and I am very much considering custody in each of your cases"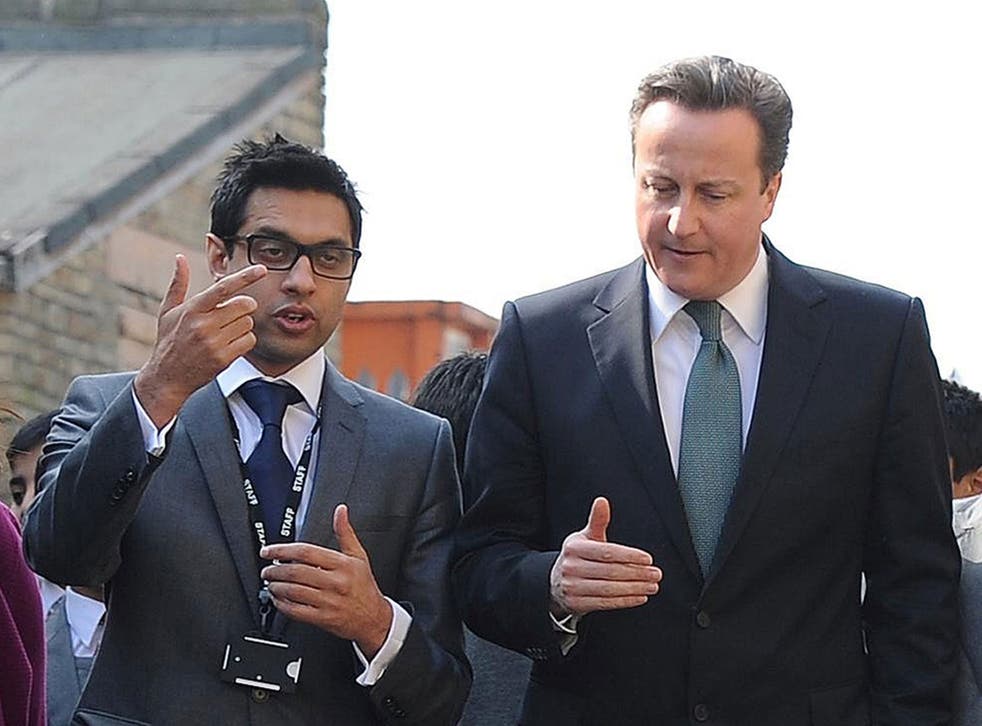 The founder of a flagship free school and two members of staff have been told they could face time in prison after being found guilty of defrauding the government of around £150,000 in grants.
Sajid Hussain Raza, 43, Shabana Hussain, 40, and Daud Khan, 44, were convicted by a jury at Leeds Crown Court of making payments into their bank accounts from Department for Education grants given to help set up Bradford Kings science academy in 2011.
The academy was one of the first free schools to open, and was praised by former Prime Minister David Cameron during a high-profile visit soon afterwards.
It has since become part of Dixon Academies Charitable Trust and renamed Dixons Kings academy.
The defendants showed no emotion as the jury foreman returned unanimous guilty verdicts on all charges, the Press Association reported, but were found guilty by a jury of five men and seven women who heard evidence over a six-week trial.
Judge Christopher Batty told the defendants: "You have been convicted of serious offences and I am very much considering custody in each of your cases."
The trial heard that Raza, the school principal, had used some of the fraudulent money to make mortgage repayments on rental properties he owned to alleviate his financial problems. But he told the jury the suggestion he used public money to cover his debts was "unbelievable".
The fraudulent activity continued for three years, between November 2010 and December 2013, despite senior civil servants expressing concern about his leadership and financial management.
Raza was found guilty of four counts of fraud, three counts of false accounting and two counts of obtaining money by deception.
Hussain, a teacher and Raza's sister, was convicted of one count of fraud and one count of obtaining property by deception.
Khan, the school's financial director, was found guilty of two counts of fraud and three counts of false accounting.
part of a flagship education policy introduced by Michael Gove after the 2010 general election.
Peter Mann, the head of the complex casework unit at the Crown Prosecution Service in Yorkshire and Humberside, said Raza's "motive" was clear – adding: "He was in considerable financial difficulties as his buy to let business had been running at a considerable loss."
"In setting up Kings Science Academy, Raza deliberately set about defrauding the [DfE] of approximately £150,000 by creating false invoices, submitting fraudulent expense claims and paying himself an inflated salary.
"Far from being a model school, Raza treated the academy like a family business, employing his relatives there and, for at least the first 12 months, operating with no proper governance. His co-defendants were also drawn into this criminality."
Kings science academy was among the first wave of free schools set up as part of a new flagship education policy following the 2010 general election.
A series of grants were awarded by the Department of Education to cover the costs of setting up the school.
The three defendants will be sentenced next month.
Additional reporting from PA