What do school closures mean for parents and students?
Everything you need to know about closures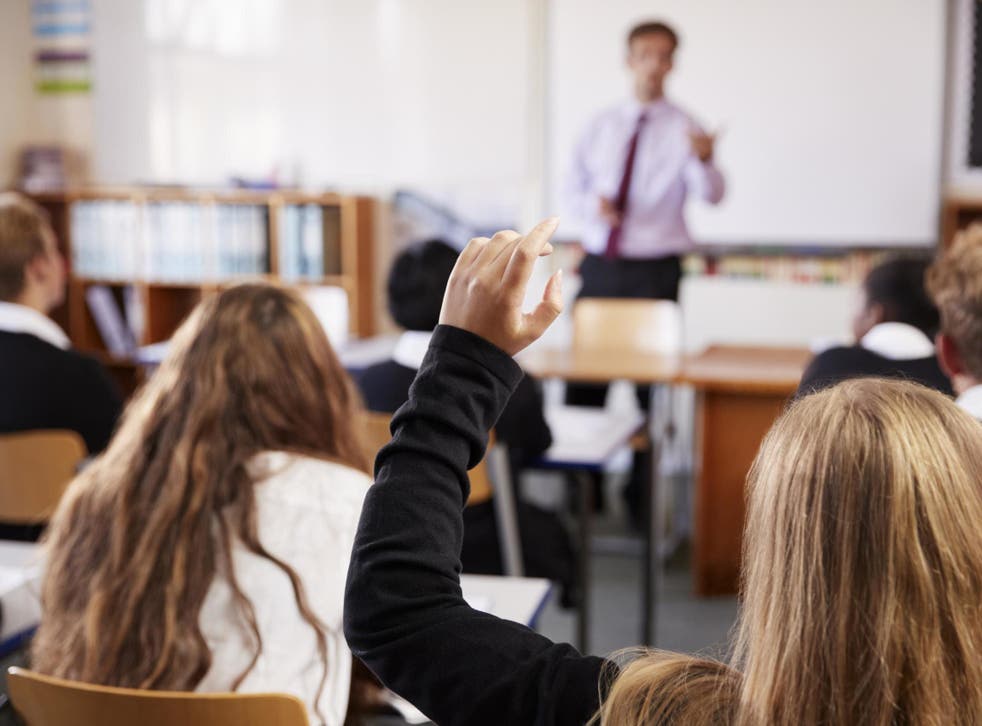 Schools across the UK are closed to all children – except those of key workers and vulnerable pupils – in a bid to stop the spread of coronavirus.
The government announced the significant new measures for educational settings after it faced rising calls from parents, teachers and heads to shut down the schools.
Here's what we know so far about the plans for schools, colleges and nurseries in the weeks to come.
When will schools return?
Schools in England, Wales and Scotland shut their doors on 20 March and they will not open "until further notice". Schools in Northern Ireland closed on 23 March.
Boris Johnson said he could not say when the schools will reopen in England but he said the government will try to keep the duration of closures to an "absolute minimum".
Nicola Sturgeon has said people should not assume schools in Scotland will reopen after the Easter break – which runs until mid-April – and she could not promise that they will open before the summer holidays.
Stormont officials added that schools in Northern Ireland could remain closed until summer.
What will happen to exams?
All exams due to be sat in May and June have been cancelled.
GCSE and A-level students will be given grades based on teacher assessments and their work so far. But students will also be given the opportunity to sit an exam in the autumn if they wish.
Exam boards will work with teachers to come up with a "calculated grade" to give to those affected.The government is aiming to provide these grades to students by the end of July.
Teachers will be asked to submit judgments about the grades they think their pupils would have received if exams had taken place. Staff are expected to take into account a range of evidence and data – including mock exam results and other school work – in these judgements.
This will be combined with the pupils' previous attainment to calculate their grades.
Students will be able to appeal if they are not satisfied that their calculated grade reflects their performance and they can also choose to sit exams once schools reopen or in summer 2021.
Which children will be allowed in school?
Children of key workers can attend school to ensure their parents can help fight the coronavirus outbreak.
Vulnerable children, including those with social workers and special educational needs, are also able to go to school during the pandemic.
Frontline health and social care staff, people involved in food production and delivery, and utility workers are among the occupations of parents whose children can be cared for at school.
Doctors, nurses, police, journalists and teachers are also on the key workers list, along with "administrative occupations" key to the effective delivery of the coronavirus response in local and national government.
Schools supporting key workers' children and vulnerable pupils will be expected to remain open during the Easter holiday.
What about nurseries and colleges?
Early years providers, sixth form colleges and further education colleges in England have also closed – except to children of key workers and vulnerable pupils.
Private nurseries and childcare providers have already warned that closures could force them to shut down for good unless the businesses are given additional financial support.
Will children still receive free school meals amid closures?
The government is to launch a national voucher scheme to ensure children eligible for free school meals will continue to have access to hot food during the school closures.
Mr Williamson said vouchers redeemable in shops and supermarkets would be given to schools to provide "flexibility" for eligible children and he added that the government will reimburse costs.
It came after school leaders said they had already begun handing out vouchers to children that they were worried would miss out on a hot meal a day amid the closures.
The government hopes that a number of schools will still be able to open and offer hot meals to eligible pupils – if there is enough staff to provide this service.
How will pupils learn?
Schools in the UK have already begun preparing online learning resources and have been getting work ready for pupils to take home amid potential closures.
Many schools will aim to teach pupils remotely through "virtual education". Work booklets are also being produced which can be sent home with children.
But the education provision on offer will vary across the country and will depend on whether schools have the online systems and technology in place to offer remote learning.
What does it mean for university entry?
It is still unclear how degree places will be allocated now that exams have been cancelled.
But some universities have already begun changing offers to students from conditional to unconditional in a bid to maximise their intake.
Institutions are being urged to act "responsibly" and in the best interests of students by refraining from changing entry requirements for the next two weeks.
Normally most students would have until early May to make decisions on their offers, but Ucas has announced that the deadline will be extended by two weeks.
The heads of the Russell Group, GuildHE, MillionPlus and University Alliance have said universities will support students by being "flexible" in their admissions processes.
Register for free to continue reading
Registration is a free and easy way to support our truly independent journalism
By registering, you will also enjoy limited access to Premium articles, exclusive newsletters, commenting, and virtual events with our leading journalists
Already have an account? sign in
Register for free to continue reading
Registration is a free and easy way to support our truly independent journalism
By registering, you will also enjoy limited access to Premium articles, exclusive newsletters, commenting, and virtual events with our leading journalists
Already have an account? sign in
Join our new commenting forum
Join thought-provoking conversations, follow other Independent readers and see their replies