Schools will find it harder to exclude children with special needs after landmark ruling
It is 'repugnant' to see aggressive behaviour as 'criminal' when linked to pupil's condition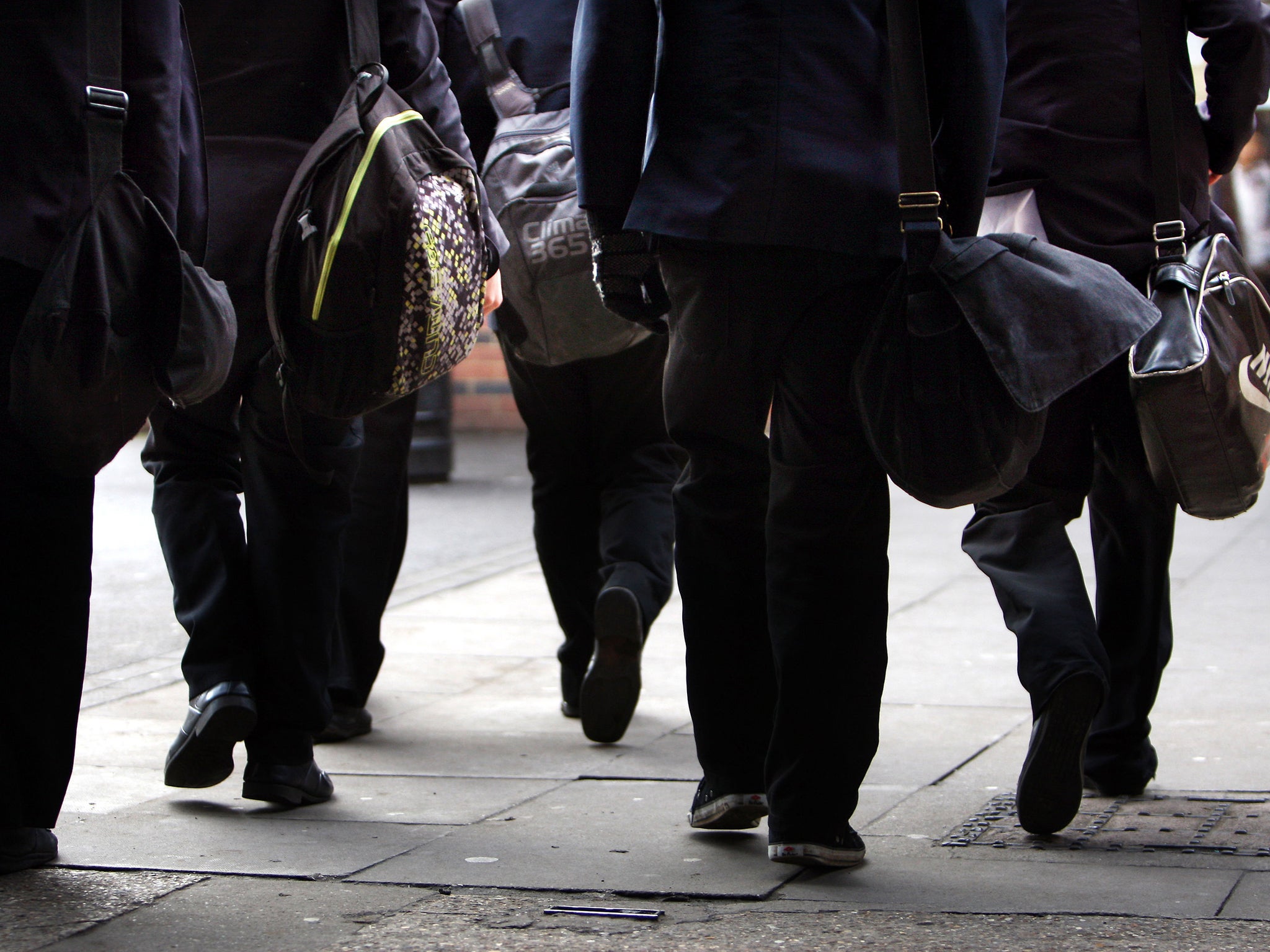 Schools attempting to exclude poorly-behaved children with special educational needs will need to make adjustments to support pupils before they can exclude them, a court has ruled.
The landmark judgment will make it harder for schools to exclude children with special educational needs and disabilities (SEND) because of their challenging behaviour, which could be a direct result of their disability.
Judge Alison Rowley, sitting in the Upper Tribunal, said it was "repugnant" to consider such behaviour as "criminal or anti-social" when it is a result of a child's condition rather than a "choice".
She made the remarks while ruling in favour of the parents of a 13-year-old boy, identified only as L, who was excluded from school for aggressive behaviour linked to his autism.
The judge found that a regulation under the Equality Act 2010 – which lets schools exclude pupils for such behaviour without justification – was unlawful and incompatible with human rights laws.
It is believed thousands of pupils with disabilities, including autism, will now be given extra protection from exclusion following the legal challenge to the Department for Education (DfE).
The government has launched a review into school exclusions – after the numbers have risen by 44 per cent since 2012/13 – which will investigate why SEND children are more likely to be excluded.
The boy's parents said they were "delighted" by the ruling. In a statement, they said: "We have always believed passionately that our son and other children in his position should have equal rights to be able to go to school and receive the support they need to achieve the best possible outcomes.
"L's autism means that he will grow up in a world where he will face challenges and adversity throughout his life. School should be somewhere he can go without fear of discrimination or exclusion for actions which he has no control over.
"Knowing that one of the key rules that prevented that has now been found to be unlawful is of great comfort to us, and we hope, many other families."
The case, which was an appeal from a first-tier tribunal made in August last year, was supported by the National Autistic Society (NAS) and the Equality and Human Rights Commission (EHRC).
Melanie Field, executive director of the EHRC, said: "We are delighted with this judgment which will require schools to make reasonable adjustments to try to prevent or manage challenging behaviour and justify that any exclusion in these circumstances is proportionate."
She added: "Exclusions should only happen as a last resort, when schools have tried every other practical solution. But the loophole meant that there was not enough incentive for schools to make necessary reasonable adjustments. And some schools resort far too quickly to exclusions."
Geoff Barton, general secretary of the Association of School and College Leaders, said: "Schools do everything they can to support children with special educational needs, including those young people who display challenging behaviour."
But he added that a lack of funding from the government made it harder. "Many schools have had to cut back on the individual support they provide to pupils because of the need to make significant budget savings and this makes it more difficult to provide early intervention to prevent behaviour problems from escalating," Mr Barton said.
"This tribunal ruling makes it even more important that the government improves funding urgently."
Jane Harris, director of external affairs at NAS, said: "This is a landmark verdict which could transform the prospects of future generations of children on the autism spectrum, by helping them get the education they deserve.
"The government should recognise this decision and act immediately to make sure that autistic children are no longer unfairly excluded from school."
A DfE spokesperson said: "The government is fully committed to protecting the rights of children with disabilities, as well as making sure schools are safe environments for all pupils.
"We will be carefully considering the judgment and its implications before deciding the next steps."
Join our commenting forum
Join thought-provoking conversations, follow other Independent readers and see their replies