Schools cannot be a 'panacea' for rising knife crime among young people, Ofsted chief warns
'Preventing knife crime requires all partners to work together to protect children from harm'
Eleanor Busby
Education Correspondent
Sunday 02 December 2018 01:04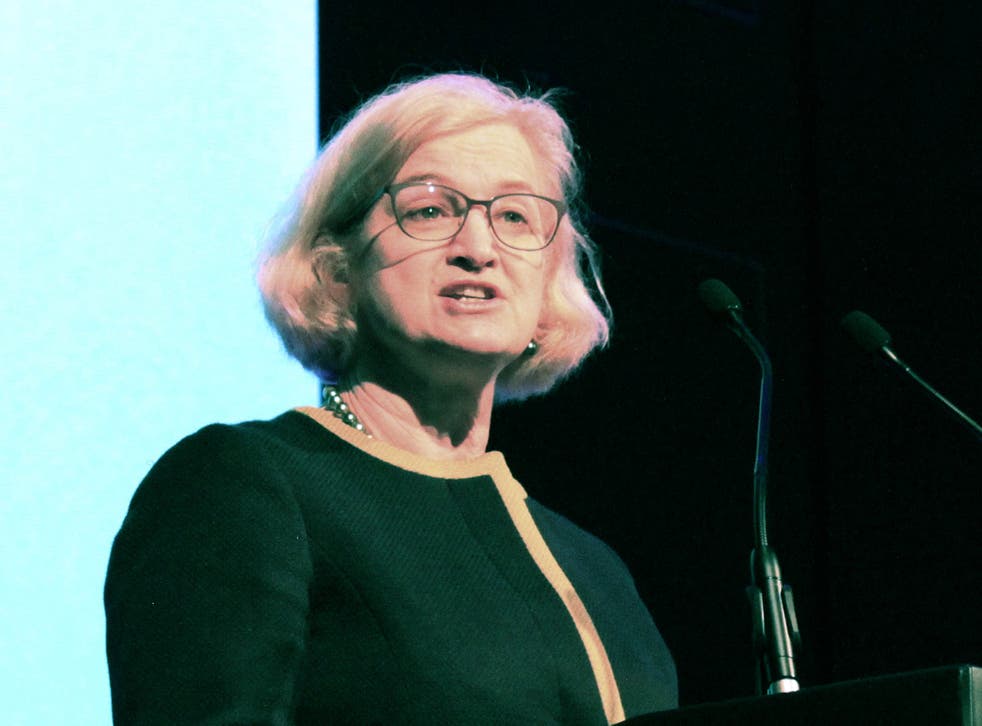 Schools cannot be a "panacea" for rising knife crime among young people, the Ofsted chief will warn.
Tackling the problem requires all safeguarding partners to work together to protect children from harm, Amanda Spielman, chief inspector of Ofsted, will say this week.
In October, Sadiq Khan, the mayor of London, suggested that the watchdog should judge schools on how effectively they root out knife crime.
But when delivering her annual report on Tuesday, Ms Spielman will warn of the dangers of expecting schools to provide the solution to every emerging problem faced by young people.
On the rise of youth violence, she is expected to say: "Most of our schools are safe, and we fully support measures, including zero tolerance policies on the carrying of knives, to keep them that way.
"But beyond that, while schools can play a role in educating young people about the danger of knives, they cannot be a panacea for this particular societal ill."
She will add: "Preventing knife crime requires all local safeguarding partners to work together to protect children from harm whilst the relevant agencies tackle criminal activity and bring to justice youths and adults who cause harm to children."
The Ofsted boss will say that schools cannot be expected to act as substitute parents as they have more than enough to focus on.
Expecting schools to tackle extra issues – such as obesity, child neglect and gang violence – risks them becoming distracted from their core purpose, she will say.
Ms Spielman will call on parents not to abandon their responsibility for teaching children how to eat well or how to use the toilet.
She will say: "Schools cannot take over the role of health professionals – and above all parents. The answer to the obesity crisis, particularly among younger children, lies in the home, and parents should not abdicate their responsibility here."
UK news in pictures

Show all 50
The Ofsted boss will once again raise concerns about the growing number of children arriving at reception unable to use a toilet, saying that it is "disruptive" for other children and has a "terrible social impact" on the children affected.
She will say: "Toilet training is the role of parents and carers and should not be left to schools. Only in the most extreme cases should parents be excused from this most basic of parenting tasks."
Ofsted will publish its full annual report at a conference in London on Tuesday.
Register for free to continue reading
Registration is a free and easy way to support our truly independent journalism
By registering, you will also enjoy limited access to Premium articles, exclusive newsletters, commenting, and virtual events with our leading journalists
Already have an account? sign in