Third of middle-class parents know someone who used 'ethically dubious' tactics to gain school place, report finds
'Professional parents gain an advantage for their children at every turn'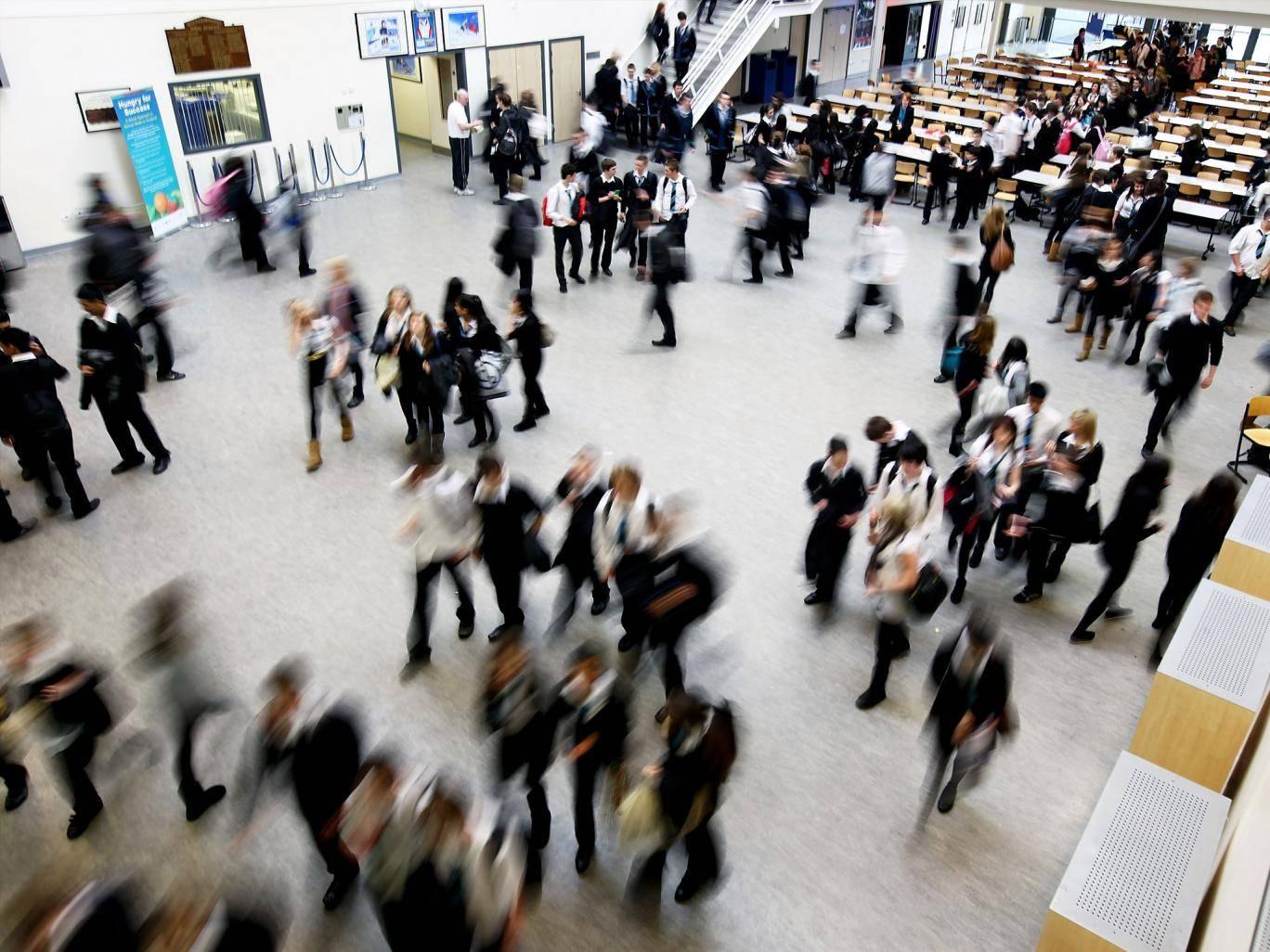 Nearly a third of middle-class, professional parents personally know someone who has used "ethically dubious" tactics to get their children into a good school, a new report has found.
Buying or renting a second home – or using the address of a relative – near to a desirable school are some strategies that parents use to get their preferred school place, the Sutton Trust survey reveals.
Common practices cited by parents include attending church services (31 per cent) to get a place in a faith school – which the report calls "highly morally questionable" – and appealing against admissions decisions (29 per cent) to get their first choice school.
The new report has revealed that better-off parents are much more likely to know other parents who have used dubious practices to game the system.
One in five parents from the top social group know someone who has bought or rented a new home in the catchment area of a good state school, compared to just 6 per cent in the lowest social class, according to the poll of more than 1,000 parents of schoolchildren.
A mother-of-two, who wished to remain anonymous, decided to rent a house in north London very close to the state primary school that she wanted her oldest son to attend to ensure he got a place.
Just two years later – once her son was in the school – the family moved back to their original home which was further away. She told The Independent: "People resort to desperate measures."
She said: "I met quite a few people who did renting in name only and they didn't actually move. I also came across people who said they were separated so they had a different address."
On her decision, the mother said: "We encountered quite a lot of hostility. My friends say it was the privilege of the wealthy to have that choice to be able to do that. They are totally right, it was."
Parents in the top social group are almost four times as likely to say they know someone who has paid for private tuition to pass an entrance test – and their children are more likely to take part in extra-curricular activities, like music lessons, language classes, sports and performing arts clubs
Sir Peter Lampl, founder of Sutton Trust, said: "Parents from all backgrounds and walks of life want to do the best for their children. Those with money, education and confidence are more able to give their children the best possible chance of succeeding.
"Middle-class and professional parents gain an advantage for their children at every turn. They do this by buying homes in the catchment areas of good schools, paying for private tuition and out of school extracurricular activities, and providing support with post-18 educational choices.
"However, there are some practical measures that can be taken to level the playing field, such as fairer school admissions and providing tuition to those who can't afford it."
The report calls for more schools to introduce lottery-based admissions policies – so distance does not play such a big role – and it says poor pupils should be prioritised in oversubscribed schools.
There are rising concerns among working-class parents about the recent trend of schools asking parents for "voluntary" financial contributions, the charity's report also highlighted.
Half of state school parents (49 per cent) reported having been asked for an extra financial donation to their school in the past year – with nearly a third (31 per cent) of parents saying they feared there would be negative consequences for their child if they did not pay.
Geoff Barton, general secretary of the Association of School and College Leaders, said: "Requests for voluntary contributions have increased because schools are so cash-strapped. This is a sign of the severity of the funding crisis caused by the government's under-investment in schools."
On parents' attempts to get a school place, he added: "The reason that families use various tactics to get their children into certain schools is often that other schools are stigmatised by a punitive accountability system which labels them as underperforming.
"These judgements make it more difficult for them to attract leaders, teachers and pupils, and traps them in a vicious circle from which it is difficult to escape.
"We need a new approach which is less harsh and more supportive, enabling sustainable improvement and ensuring every family has access to a good local school."
Meanwhile, critics say the report makes a good case for getting rid of selection by faith in schools.
Reverend Stephen Terry, chair of the Accord Coalition for Inclusive Education, said: "It is disappointing that in a scramble for school places the admission policies of faith schools should so often be exploited to gain an unfair advantage.
"This is commonly in the form of families queue jumping by being insincere about their religious affiliation or commitment."
He added: "While we should oppose places being obtained through what is in effect cheating, public pressure should not be directed at families, but at authorities that permit admission arrangements which are known to incentivise parents in this way."
Justine Roberts, founder and chief executive of parenting website Mumsnet, said: "It's very difficult to know how many parents really try to subvert admissions rules. On our forums we see discussions about whether other parents are doing it, but very few actual confessions.
"Rather than being evidence of widespread rule-breaking, this perception probably reflects heightened emotions."
A Department for Education spokesperson said: "This Government has driven the largest creation in school places in two generations and by 2020, there will be one million more new places across the school system than there were in 2010. This is backed by the £23 billion of capital we are spending by 2021, ensuring every child has access to a good school place.
"If it is established that a school place has been offered on the basis of fraudulent or misleading information, then the local authority or an academy's governing body may withdraw the place if appropriate."
Join our commenting forum
Join thought-provoking conversations, follow other Independent readers and see their replies