One in five pupils denied first choice secondary school, new figures show
More than 115,000 children were not offered place at preferred school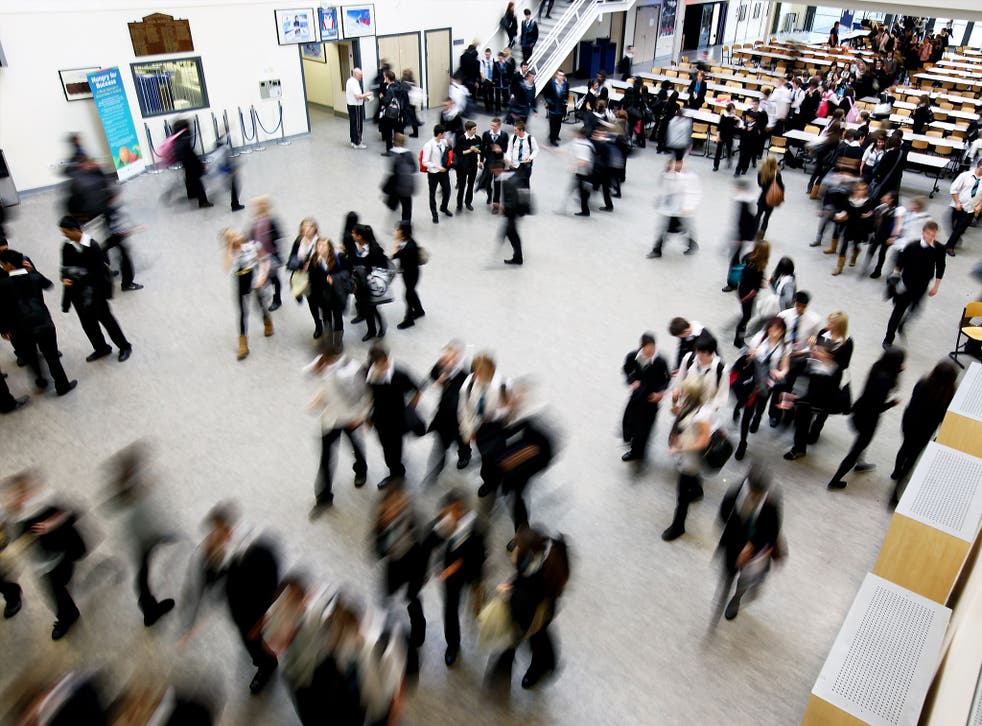 Nearly one in five children did not get their first choice of secondary school this year, figures show.
The proportion of children being denied their preferred secondary school has reached a 10-year high, the Department for Education statistics reveal.
Figures show that 80.9 per cent of secondary school applicants received an offer from their first preference school this year, down from 82.1 per cent last year.
This means that nearly 115,500 children did not get into their first choice secondary school this September, compared with 104,300 last year.
The proportion of children getting into any of their top three schools also fell from 93.8 per cent to 93 per cent this year.
UK news in pictures

Show all 50
The number of applications to secondary schools in England has risen by 3.7 per cent to 604,500 – the highest in 12 years - as a baby boom feeds through the school system.
There has been a 20.9 per cent increase in the number of parents applying for a secondary school place for their child since 2013, figures reveal.
The demand for secondary school places is highest in London - and in some boroughs, more than two in five children did not receive their first preference.
The proportion of children getting into their first-choice primary school has also fallen from 91 per cent to 90.6 per cent – despite the number of applications remaining "virtually unchanged".
Geoff Barton, general secretary of the Association of School and College Leaders, has warned that the situation is likely to get worse in the future.
He said: "The fact that more families have missed out on their preferred choice of secondary schools this year is a sign of the pressure on the system as pupil numbers rise.
"This is likely to intensify over the next five years because the number of secondary school pupils is expected to increase by another 376,000."
Mr Barton added: "We must ensure every family is able to access a place in a good local school wherever they live, and that they don't feel the need to chase places in over-subscribed schools."
Support free-thinking journalism and attend Independent events
Nick Gibb, minister for schools standards​, said: "Since 2010 we have created more school places and seen school standards rise, meaning there is a greater opportunity for pupils across the country to go to a good or outstanding school.
"This means that, despite rising pupil numbers and the highest number of applications at secondary level for twelve years, the vast majority of parents sending their children to school this September received one of their top three preferences of either primary or secondary school.
"Our school system has improved beyond recognition in the last nine years, which means that even the small minority of parents who didn't get one of their top choices this year can feel confident their child will still get a world-leading education."
Join our new commenting forum
Join thought-provoking conversations, follow other Independent readers and see their replies