Secondary school bans homework to give teachers time to improve lessons
Principle Catherine Hutley says there are 'not enough hours in the day' for teachers to teach, mark homework and plan lessons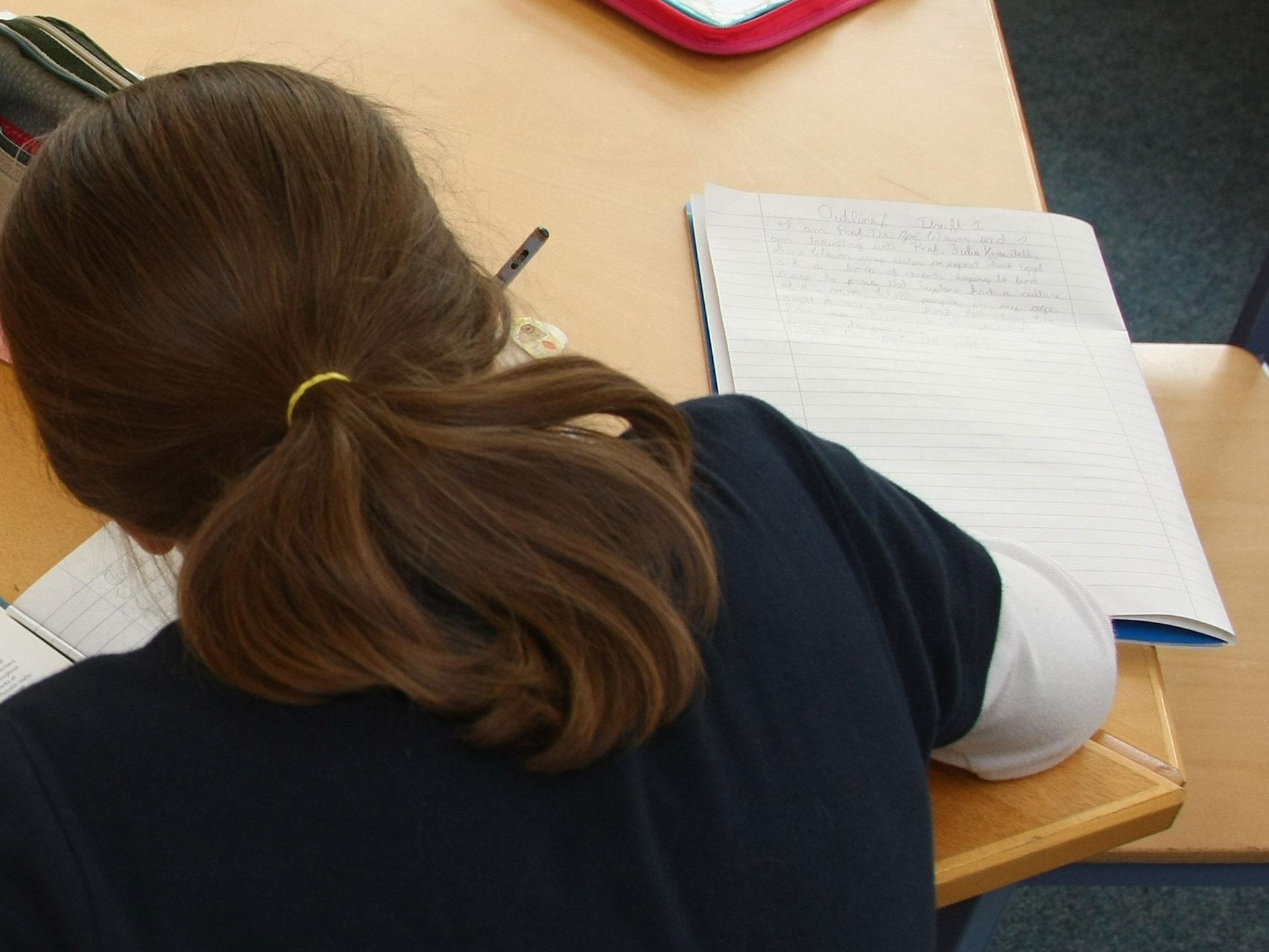 A secondary school in Essex has banned all homework in a bid to allow teachers more time to plan lessons.
Catherine Hutley, headteacher at Phillip Morant School and College in Colchester said her staff would be able to make better use of their time without having to set and mark homework.
Instead, pupils will be left to organise their own additional learning out of school hours through the college website.
A letter sent to parents stated the new system would give pupils a "greater responsibility for their own learning".
The letter reads: "We are changing our approach to homework and moving away from the traditional style towards a more independent model."
Although she admitting the decision would be deemed controversial, Ms Hutley said she was convinced students would benefit as well as teachers from the extra time.
Ms Hutley said: "The job of a teacher is impossible.
"There are not enough hours in the day for a teacher to teach, set homework, mark homework, and plan their lessons.
"It is a move away from a more traditional approach but we would not do anything which would hinder the progress of our children."
The school is not the first to abolish homework – last year, independent boarding school Cheltenham Ladies's College removed homework from its practises in order to help counteract what it called an "epidemic" of mental health problems.
In 2013, Jane Austen College in Norwich extended its school day to 5pm, but said pupils would be expected to complete all work, including homework, during those timetabled hours.
By removing set homework tasks, Ms Hutley said, teacher would be able to cater to "students's individual needs and keep on top of their progress on a daily basis".
Additional work will not be compulsory for students outside of school, but will still be encouraged through the school's website, with prizes offered as an incentive.
The school principle added that homework was too often made up tasks left incomplete from lessons, and that better planning could allow for better coverage of the curriculum within class.
This would mean that all pupils would cover the same material and not miss out on vital lessons should they not complete their homework.
She added: "We are aware opinions on this issue are polarised, with many parents and carers delighted by the change but others concerned by what the move will mean for their child.
"We have carefully analysed the performance and progress of our students and the impact homework has had on this."
Join our commenting forum
Join thought-provoking conversations, follow other Independent readers and see their replies