Sex and relationships education 'fatally neglected' by Ofsted officers, investigation finds
Analysis over more than 2,000 Ofsted reports finds consent mentioned just twice, and pornography mentioned in one single report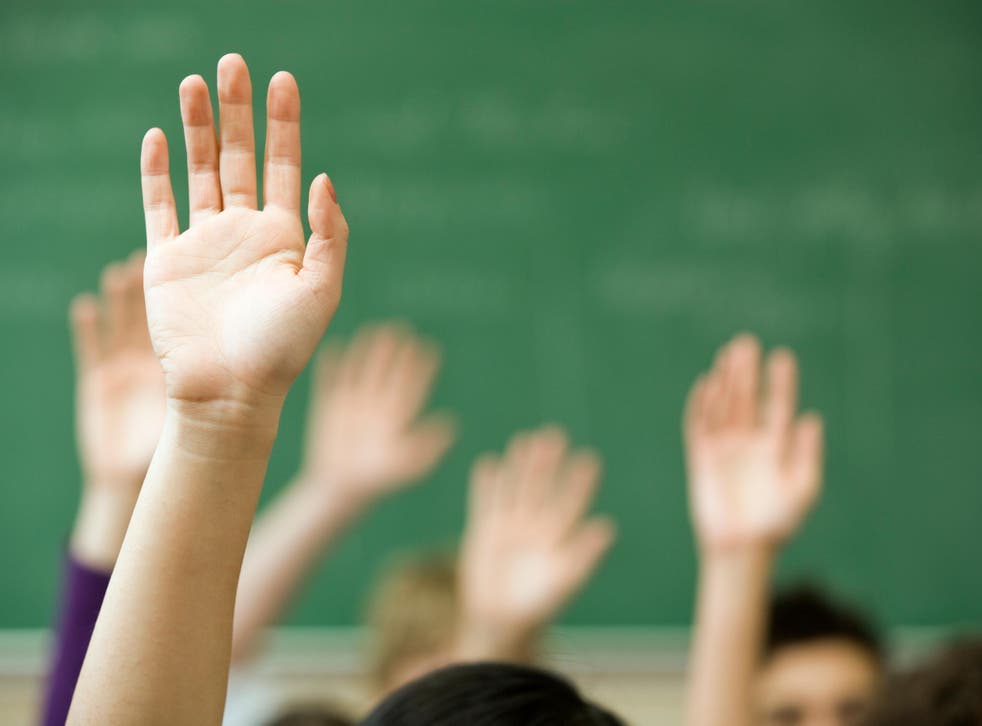 Sex and Relationships Education (SRE) is being "fatally neglected" by inspectors monitoring English schools, a major new report has revealed – with the subject receiving much less attention than any other.
SRE was mentioned by Ofsted inspectors in less than one per cent of reports carried out during the last school year, with PSHE featuring in just 14 per cent of inspection write-ups.
The figures come amid on-going debate in parliament over a bill to make both PSHE and SRE compulsory in schools – a proposal that has been met with fierce resistance by Tory MPs this month.
Government ministers have argued in part that forcing schools to include the subjects is unnecessary, since it is the schools watchdog's job to pick up any inadequate teaching during routine inspections.
Publishing analysis of over 2000 primary and schools' full inspection reports, however, the British Humanist Association said their findings "completely undermine" that claim.
Ofsted introduced a new inspection framework and handbook in September 2015 which placed greater emphasis on the importance of the personal development, behaviour, and welfare of pupils.
At that time, Ofsted's lead inspector on PSHE stated that "the evidence schools provide regarding the effectiveness of their PSHE... is more crucial than ever to informing the judgements inspectors make".
But the published figures show mentions of sexual health, safe sex and related topics were almost entirely absent from the schools watchdog reports from the 2015-16 academic year.
Only one per cent of reports mentioned issues related to gender, such as gender discrimination, gender stereotyping, or sexism.
MP makes sexist jokes when discussing sex education in committee meeting
There were no mentions of sexual harassment or sexual violence at all, despite a recent Women and Equalities Committee report revealing such incidents had occurred on a "shocking scale" in schools.
Consent was mentioned in just two out of more than 2000 reports, and pornography was mentioned in just a single report.
As the law currently stands, state schools are obligated to cover sex education from a biological aspect, but no schools are required to teach pupils about the social or emotional aspects of sex, or make classes LGBT inclusive.
Under increasing pressure from campaigners, Education Secretary Justine Greening repeatedly suggested she was open to reforming the current Government guidance on SRE, which currently allows free schools and academies to opt out of teaching the subject in class.
UK news in pictures

Show all 50
This week, the Government provided its strongest indication yet that the law could be changed to ensure SRE takes place in all schools.
During a Commons adjournment debate on Monday night, Conservative minister Caroline Dinenage said children and young people must "have access to effective, factually accurate, age appropriate, sex and relationship education".
It was also noted that measures needed to be set in place to protect children from pornography and online dangers, an area the Government has previously identified as a "major concern".
These issues, along with "sexting" were mentioned in less than one per cent of Ofsted reports analysed by the BHA, despite having been repeatedly identified as a major area of concern by the Government.
Homophobic, biphobic, and transphobic (HBT) bullying was addressed in just 14 per cent of reports. This is despite renewed focus by Ofsted on HBT bullying, following reports that 86 per cent of secondary teachers had identified homophobic bullying in their schools.
There was only one mention of HIV/AIDS in all the reports, which came in reference to a geography lesson teaching about "emerging economies".
Commenting on the report, The Terrence Higgins Trust said the lack of attention paid by inspectors showed SRE would "never be properly taught, inspected and resourced until it is made compulsory in every school".
Stella Creasy shines light into sex education crisis with speech
Ian Green, Chief Executive of the charity, said: "It is disheartening, and yet not surprising, to see the extent to which Sex and Relationships Education is being neglected in Ofsted inspections. We were particularly dismayed to learn that HIV was only mentioned in one Ofsted report last year - and even then that was in the context of a Geography lesson.
"We know from our recent survey of 900 young people that SRE is infrequent, low quality and almost never covers consent, LGBT sex and relationships, or gender. But schools are not being held to account for the devastating impact this will have on young people's mental and sexual health.
"The Government can no longer dismiss the need for mandatory SRE on the grounds that Ofsted are including it in their inspections of all schools. It is now clearer than ever that Sex and Relationships Education will never be properly taught, inspected and resourced until it is made compulsory in every school."
A recent survey of more than 1,000 children conducted by Barnardo's children's charity found that seven in 10 pupils aged 11-15 thought the Government should ensure that all children have age-appropriate SRE in school.
SRE guidance for schools has not been updated in close to 17 years – making the current legislation older than the majority of pupils learning about the subject.
A Department for Education spokesperson said in a statement: "High-quality education on sex and relationships is a vital part of preparing young people for success in adult life – helping them make informed choices, stay safe and learn to respect themselves and others.
"Education on sex and relationships is compulsory in all maintained secondary schools, and many academies and free schools teach it as part of the curriculum. We are actively considering what further steps we could take to improve the quality and availability of sex and relationships education."
An Ofsted spokesperson said: "Our inspectors always assess how well a school is providing a broad and balanced curriculum, and they make a graded judgement about its promotion of children's personal development, behaviour and welfare.
"As part of this, inspectors will gather evidence about personal, social, health, and economic education (PSHE), as well as sex and relationships education. And they evaluate how successfully the school is supporting children's understanding of how to keep themselves safe and healthy."
Join our new commenting forum
Join thought-provoking conversations, follow other Independent readers and see their replies