Sex education lessons ignore gay and lesbian relationships, research says
Academics say teachers almost always depict young people as heterosexual despite claiming lessons are inclusive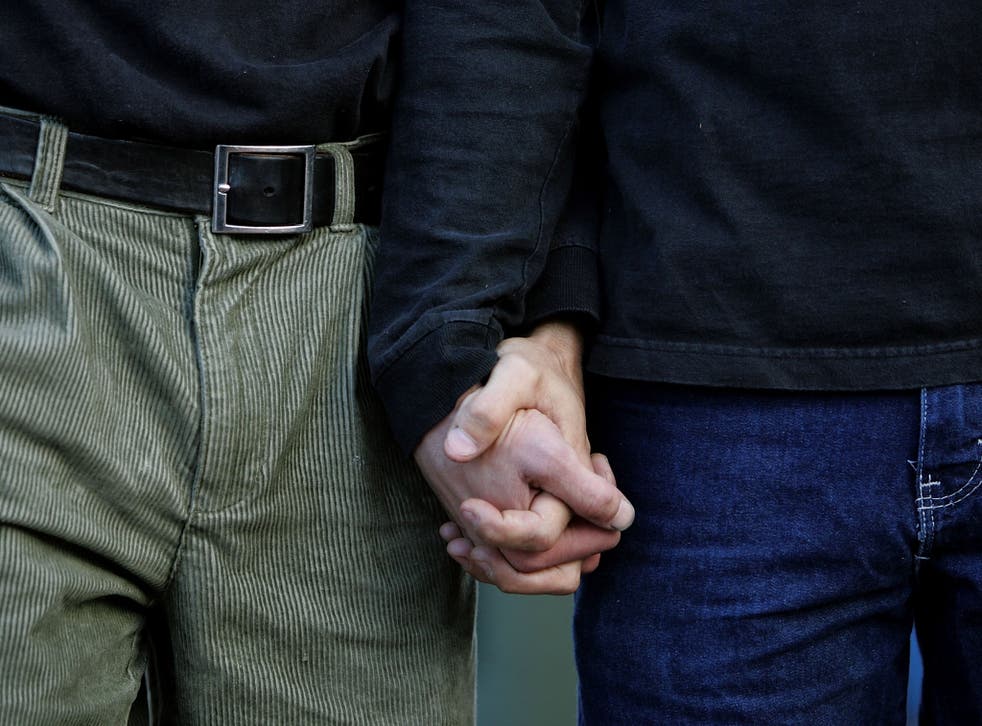 Sex education lessons in schools are ignoring gay and lesbian relationships, according to new research.
Teachers often talk to boys about "girlfriends" and girls about "boyfriends" when it would be better to use the term "partner", said a senior academic involved with the research.
The researchers, from Birmingham City and Sheffield Hallam universities, said teachers almost always depicted young people as heterosexual - despite claiming their lessons were inclusive of sexual diversities.
One teacher who had been teaching sex and relationships lessons for eight years, told researchers: "In terms of the promotion of homosexuality and lesbianism, we don't really get into all that.
"If they openly want to discuss homosexuality, I don't think the classroom is the best way to do it. It's something that we say if you have concerns about we have the drop-in clinic with the school nurse."
Another teacher told how she would use "some really horrible quotations" showing how some people referred to gays and lesbians , adding: "We look at them and we talk about why people might say things like that".
The researchers, though, argued that this approach could lead to gay and lesbian pupils feeling they were"problematic2 rather than the norm.
She added: "In early puberty … you can feel a very strong attraction to the same sex as well as the opposite sex. It doesn't mean that you are lesbian or whatever."
The researchers said the teachers tended to talk about sex only in terms of heterosexual sex whereas they need "to be more open about discussing sex".
Keeley Abbott, lecturer in social psychology at Birmingham City University and lead researcher, said: "Our findings highlight a lack of understanding amongst teachers around what constitutes real inclusivity within the context of sex and relationships education.
"Lesbian, gay and bisexual students could be left vulnerable here with a lack of any sex education that is relevant to them."
Dr Sonja Ellis, lecturer in psychology at Sheffield Hallam University, said teachers should consider whether the terms the use encourage a heterosexual norm and that "they should be using words such as 'partner' instead of 'boyfriend' or 'girlfriend'".
Academics add that ignoring gay and lesbian relationships makes it difficult for pupils to have confidence that issues such as homophobia will be dealt with in schools.
At present guidance to teachers advocates that sex and relationships education should be inclusive but stops short of making it compulsory. Education Secretary Nicky Morgan, while advocating an inclusive approach, has said delivery is best left to individual schools.
The study, which looked at the delivery of sex and relationship lessons in eight schools across Yorkshire, coincides with a major conference toda (Tuesday) aimed at tackling homophobic bullying in schools. The conference, which will be addressed by Ms Morgan, will take place at leading independent school Brighton College.
Richard Cairns, headmaster of Brighton College, will reveal that racist incidents in schools are three times more likely to be dealt with as homophobic incidents, adding: "At one level, it seems strange that in 2015 we are even talking about homophobia as a major issue of concern.
Love and sex news: in pictures

Show all 31
"Britain is, after all, one of the most tolerant and liberal countries in the world, reflected in the fact that it was a Conservative Prime Minister, supported overwhelmingly by other political parties that legislated for same sex marriage.
"But, as so often, the liberal instincts of urban elites as not always mirrored in the country as a whole. And the nation's schools are no exception. Almost half of primary school teachers Stonewall (the gay and lesbian pressure group) last year said pupils in their schools have experienced homophobic bullying."
He will add: "Part of the problem has been that teachers do not know whether it is within their remit to educate on this. While many primary schools try and make sure the children of same-sex parents feel included, more than half of primary school teachers say they have not addressed different types of families in the classroom.
"The numbers are no better further along the line. A third of secondary school teachers say they have simply not discussed any issues of sexual orientation in the classroom at all and just 17 per cent of secondary school teachers say their school library stocks books or information about gay, lesbian or bisexual issues."
Register for free to continue reading
Registration is a free and easy way to support our truly independent journalism
By registering, you will also enjoy limited access to Premium articles, exclusive newsletters, commenting, and virtual events with our leading journalists
Already have an account? sign in
Register for free to continue reading
Registration is a free and easy way to support our truly independent journalism
By registering, you will also enjoy limited access to Premium articles, exclusive newsletters, commenting, and virtual events with our leading journalists
Already have an account? sign in
Join our new commenting forum
Join thought-provoking conversations, follow other Independent readers and see their replies