Sheffield University student investigated over offensive messages about women and STIs in leaked group chat
Students report an endemic 'lad culture' within group chats at British universities
Ewan Somerville
Saturday 09 February 2019 18:48 Comments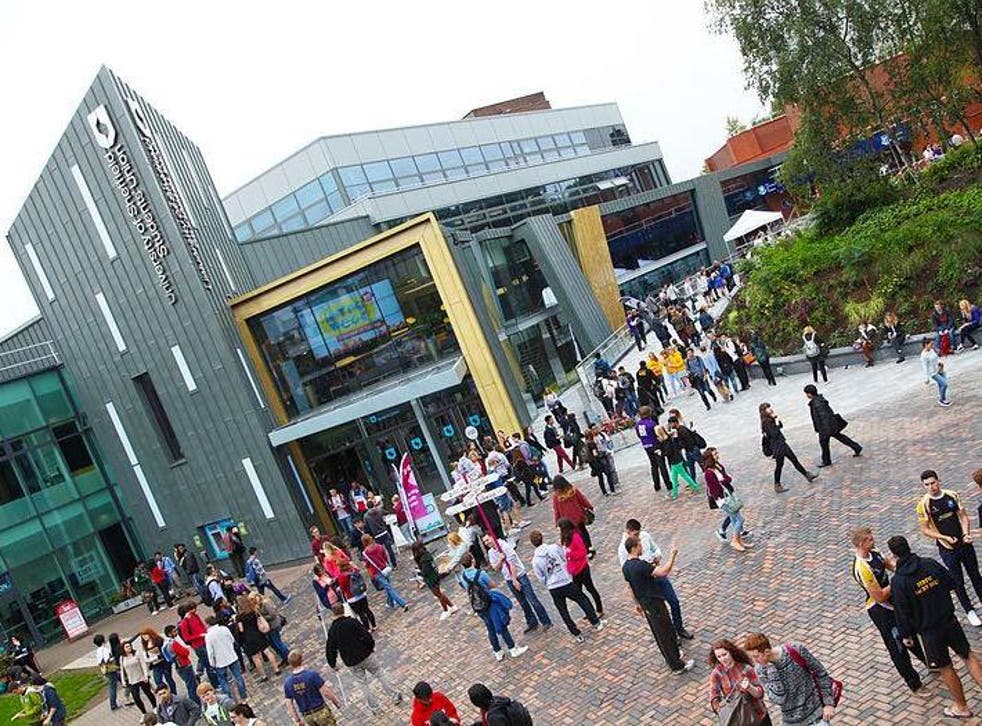 A medical school student is under investigation by his university after posting messages describing women in derogatory sexual terms in a social media chat group containing more than 240 fellow trainee doctors.
The messages, which received no response, include a screenshot of a female student's Instagram post where she is pictured with one other woman, her name clearly visible, followed by a message describing them as "easy shags".
Going on to urge others in the chat to "use protection", the Sheffield University student then sends a voice recording that says: "Remember to use the old condoms, be a good boy, STIs are not a joke." He adds, "wrong chat lol … I mean the message still stands" before sending a further voice message ridiculing STIs.
The university has said it is now investigating the incident and examining whether it is a breach of General Medical Council rules on doctors' use of social media.
Students say the post, made in the early hours of last Sunday morning, is only the "tip of the iceberg" of an endemic "lad culture" within group chats of students at British universities.
Speaking to The Independent, the person who disclosed the messages, who wants to remain anonymous, said: "I find it saddening that such harassment appears to be such commonplace amongst university students.
"The group chat exists for all the medics in that year group to chat and arrange things and I hate to see that coming from a group of students who are meant to represent integrity and professionalism.
"By sending it to a group this big it made us aware that this sort of thing is happening behind closed doors."
Alastair Campbell grilled live on LBC show by own daughter about feminism
Sheffield Students' Union's Feminist Society called for universities to respond more swiftly to support students affected by "rape culture, which is what this is".
"Sheffield needs to look closely at how it will vocally support the students affected and take this as an opportunity to reform their sexual consent education – we need signposting of existing services and a genuine political will to deal with lad culture," the society's president Emily Doyland said.
"I wouldn't know who to send those screenshots to other than a newspaper, and if I don't know then how is anybody else meant to know?"
This case follows widespread outcry over a Facebook chat at The University of Warwick which saw 11 male students suspended over racist, anti-Semitic and misogynist exchanges last year, with messages including "sometimes it's fun to just go wild and rape 100 girls".
'Stand Up Japan' movement aims to end sexism in Japan prompted by article ranking colleges on how 'easy' female students are
Warwick's student union president called for the institution's vice-chancellor Stuart Croft to resign unless he could explain why two of the perpetrators had their 10-year bans lifted, as hundreds marched on Warwick's campus on Wednesday demanding urgent action into how the university "fail[ed] the victims" of the group chat in its investigation.
Megan Wain, a Warwick student who was targeted in the chat, said: "My mental health deteriorated as a result of the situation, having men who were once my friends speaking about me so explicitly, impacted my life drastically. Campus makes me feel uneasy and anxious as a result of the climate created by the chat."
Launching an independent review into Warwick's disciplinary procedures in the wake of the scandal, Mr Croft said: "We are deeply sorry and understand the distress this has caused the victims of this abuse and the wider impact which we know has been felt by our students and our staff."
Ms Doyland added: "This is clearly a symbol of a wider problem – it's not just happening in group chats or at some universities, this is happening in everyday encounters and it is ingrained within society. It is the responsibility in particular of universities to lead."
A spokesperson for The University of Sheffield said: "As soon as our Medical School was made aware of this issue it followed established investigatory procedures, in line with University disciplinary and Fitness to Practise regulations.
"Fitness to Practise procedures use standards set by national regulatory bodies, including the General Medical Council, to review conduct that could impact a student's suitability to practise medicine."
Register for free to continue reading
Registration is a free and easy way to support our truly independent journalism
By registering, you will also enjoy limited access to Premium articles, exclusive newsletters, commenting, and virtual events with our leading journalists
Already have an account? sign in
Join our new commenting forum
Join thought-provoking conversations, follow other Independent readers and see their replies