Grammar school accused of 'legitimising fascism' after it creates 'unsafe space'
Hitler's Mein Kampf among subjects to be discussed
Tom Batchelor
Tuesday 21 November 2017 14:38 Comments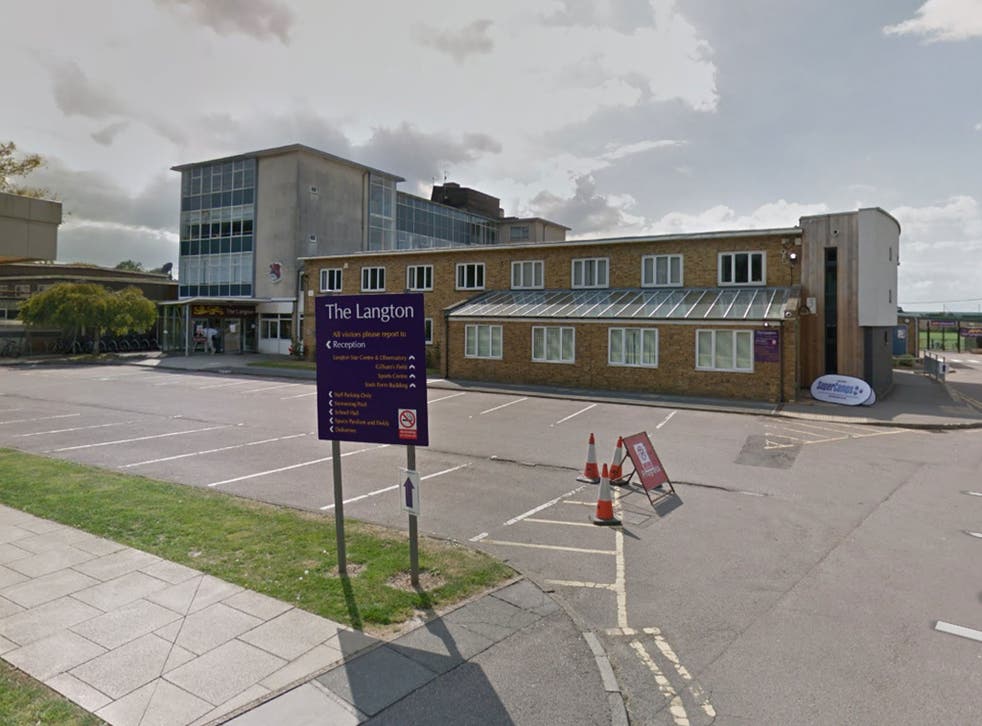 A grammar school has been criticised by its own students for creating an "unsafe space" where pupils will be encouraged to discuss controversial subjects including Hitler's Mein Kampf.
Simon Langton Grammar School for Boys in Canterbury, Kent, said the idea, which references the creation of "safe spaces" at universities, was an "antidote to the poison of political correctness".
Pupils will be encouraged to discuss sexism and gender issues without being "criticised for the wrong use of language".
One student accused the school of "legitimising fascism" and called the proposal "utterly disgusting".
She wrote: "As a woman I feel completely unwelcome there and I have no idea how unwelcome minorities would feel."
The school, which has courted controversy in the past for inviting former student and far-right provocateur Milo Yiannopoulos to speak, also plans to host lectures on topics such as "not all cultures are created equal".
Dr Matthew Baxter, the school's headteacher, said the plans were an opportunity for older students to "discuss ideas not found in the conventional curriculum, but which we think should be debated by 17- and 18-year-olds" before attending university.
UK news in pictures

Show all 50
"We believe it necessary that students understand that these are now important issues and they will be allowed to explore these debates in such a way that they are prepared for the debates which are currently prominent in many universities," he said.
He also insisted pupils would not "study" Hitler's autobiographical book: "In wider debate students will learn that Hitler wrote Mein Kampf, and that Mao produced a Red Book but they wouldn't 'study' either."
The first session will discuss a memo arguing that men may be better suited to working in the tech industry sent by a Google employee who was later fired.
Pupils accused Professor James Soderholm, who is running the forum, of mocking the LGBT community by presenting the acronym along with a random jumble of letters.
Alice Lefever, 18, told The Guardian: "LGBT was mentioned in the PowerPoint, followed by a string of letters and numbers, none of which were intended to give representation, but instead to mock."
The Independent contacted Prof Soderholm for comment but had not heard back at the time of publication.
Safe spaces were first created to indicate that a teacher or student body did not tolerate homophobic abuse. The concept has since been expanded to encompass a broader goal of tolerance and was employed at the Labour Party conference in Brighton this year.
Register for free to continue reading
Registration is a free and easy way to support our truly independent journalism
By registering, you will also enjoy limited access to Premium articles, exclusive newsletters, commenting, and virtual events with our leading journalists
Already have an account? sign in
Join our new commenting forum
Join thought-provoking conversations, follow other Independent readers and see their replies