Moderate use of social media 'builds resilience and wellbeing in young people', report suggests
'Moderate' internet use was found to have some benefits for children, developing their social skills, but also allowing them greater access to help when needed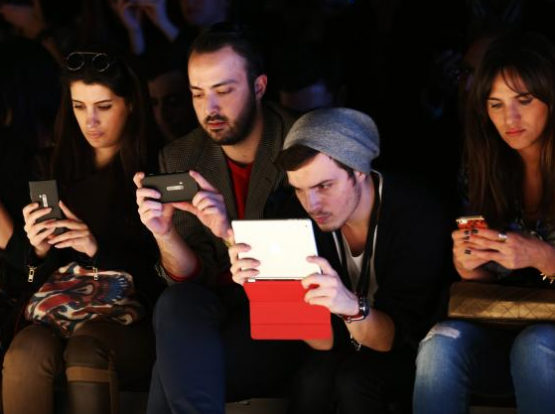 Engagement in social media platforms such as Twitter and Facebook can build up children's resilience and have a beneficial impact on mental wellbeing, an extensive new study suggests, despite previous warnings to the contrary.
Analysing evidence from Organisation for Economic Co-operation and Development data, the NSPCC and other independent studies into the effects of technology on young people, researchers found using social media helped children to develop their social skills, collaborate better with peers, and access help and emotional support more easily.
Teenagers with mental health problems are also increasingly likely to seek support from charities such as Childline through the internet, researchers noted.
Their report, published by the Education Policy Institute (EPI), follows a commitment made by the Prime Minister in the Queen's Speech to make mental health a government priority, amid growing concern of a growing mental health "crisis" in schools and universities.
"Studies have also identified some evidence of a beneficial impact on wellbeing, and young people recognise the value of opportunities to connect online," researchers concluded.
There are, however, several risks involved for teenagers corresponding online, they hastened to add, including increased risk of cyber bullying, sharing of private content and access to harmful content.
More than a third (37.3 per cent) of 15-year-olds in the UK can be classed as "extreme internet users" – spending more than six hours online a day – markedly higher than the average of OECD countries.
Young people in the UK are also extensive users of social media sites, with 94.8 per cent of British 15-year-olds using social media before or after school – slightly above the OECD average.
The evidence points towards a correlation between extreme use of social media and harmful effects on young people's wellbeing.
Those classed as "extreme internet users" were more likely to report being bullied (17.8 per cent) than moderate internet users (6.7 per cent).
"Equipping young people with sufficient digital skills to help them navigate the internet and new technologies safely is vital," the study reported.
"Therefore, while restricting a child's use of the internet has been shown to reduce the chances of them experiencing online risks, this can be counterproductive – restricted access also inhibits the development of the skills and resilience needed to handle such risks.
Moderate use of social media was advised, therefore, with experts in agreement that more research is needed to understand what they referred to as the "causal relationship" between social networking and problems with mental health and wellbeing.
Government ministers have been unable to keep up with the fast changing nature of the web, EPI analysts added, meaning responses to protect, and build resilience in, young people are "inadequate and often outdated".
"This report points to the need for a greater understanding of how to build resilience in young people as they navigate this relatively unchartered territory," said David Laws, executive chairman of the EPI.
"Government policy should therefore focus on what can be done at a national level to invest in further research and to support the industry, families and schools to build this resilience in young people. "
Emily Frith, director of Mental Health at the institute, added: "This report highlights how social media, when used in moderation, can have a beneficial impact on young people.
"While we also find a negative link between excessive social media use and young people's mental wellbeing, there is no evidence that it is the direct cause of such problems.
"Our research highlights the importance of equipping young people with skills that help them counter emerging online risks.
"That doesn't mean protecting them from the internet but rather putting forward proactive measures centred on resilience-building – an approach that is vital in helping young people lead safe digital lives".
A previous survey led by the NSPCC this year suggested around 80 per cent of children felt unsafe using social media, to some degree.
Kevin Courtney, general secretary of the National Union of Teachers, said it was up to schools and families as well as the social media industry to ensure such platforms are being used responsibly.
"Social media is not going away and the way young people use it is changing all the time," he said.
"What will jump out to parents is the link between excessive social media use and a greater chance of mental health issues.
"Looking at ways to make children resilient, we need industry to behave responsibly, but we also must empower parents about the best ways to safeguard and support their children online.
"Developing new ways to develop resilience in young people will increase the odds that young people make safe choices. Schools can take this on – given the right policy framework, a flexible curriculum and access to evidence about what makes a difference".
Join our commenting forum
Join thought-provoking conversations, follow other Independent readers and see their replies