Social mobility cold spots will get worse unless action is taken to close attainment gap, MPs warn
'A regional attainment gap acts as a major roadblock to social mobility'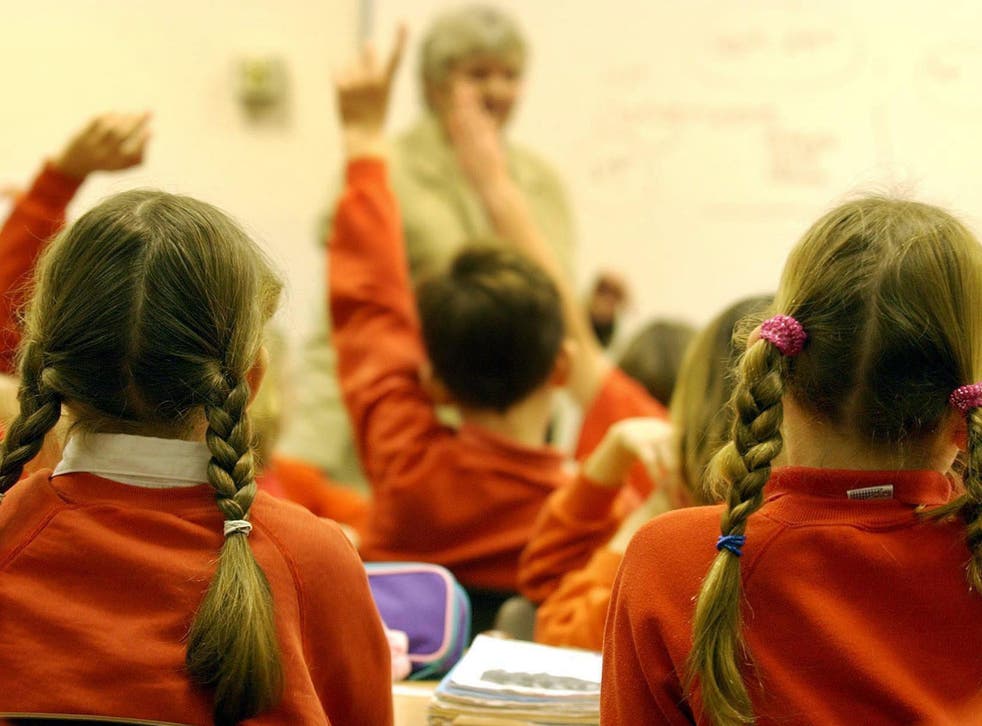 Social mobility "cold spots" in England are likely to get colder if action is not taken, a cross-party group of MPs and peers warn.
There could be serious repercussions for children's achievement in these areas, such as Norfolk, Somerset and Blackpool, if the government does not offer more support, a report on social mobility says.
The all-party parliamentary group on social mobility is calling for ring-fenced funding for children's centres and for high-quality early years provision to be offered to the poorest children.
The emergence of large areas of low educational attainment have contributed to deep social divisions in Britain, the report warns.
The progress of disadvantaged pupils in England lags behind their classmates by around half a grade per subject at GCSE. But the attainment gap is much worse in certain areas of the country.
UK news in pictures

Show all 50
Poorer pupils in London perform about the same as the average student nationally, meanwhile disadvantaged pupils in the northeast have the lowest scores.
The report calls for a "social mobility premium" – a fund to help the most disadvantaged pupils – to pay for teacher development in deprived areas.
It also suggests more generous financial incentives for teachers who take up posts in challenging schools.
The report comes after education secretary Damian Hinds said poorer families should use smartphone and tablet apps with preschool children to close the gap in literacy skills.
Sir Peter Lampl, founder and chair of the Sutton Trust, said: "We find ourselves an increasingly divided country; divided by politics, by life prospects, and also divided geographically.
"There are big differences in educational outcomes for disadvantaged pupils in different areas. This regional attainment gap acts as a major roadblock to social mobility, creating social mobility 'cold spots' where your chances of getting on in life are slim.
"We need to focus on these cold spots by means of interventions to address inequalities."
Geoff Barton, general secretary of the Association of School and College Leaders, added: "The government must live up to its rhetoric on social mobility by giving [schools and colleges] the money they need to support these young people."
Support free-thinking journalism and attend Independent events
Another report from University College London (UCL) released on Thursday reveals that early schooling can substantially reduce the attainment gap between poorer boys and their more affluent peers.
An additional term of early schooling can improve test scores in language and numeracy at age five by up to 20 per cent for boys from disadvantaged backgrounds, the study finds.
Researchers from UCL suggest that deferring school entry for summer-born children would not be beneficial for these children from poorer families.
Responding to the report, education secretary Damian Hinds said: "Social mobility is, ultimately, why I'm in politics. Everyone should have the chance to fulfil that spark of potential which exists in all of us and it a fundamental part of the Department for Education's purpose.
"We know that the point of greatest leverage for social mobility is the very earliest time in life, which is why we are providing more support for early learning than ever before and have got a new focus on the home learning environment. Only yesterday did we launch new initiatives to support families with hints and tips to propel their child's learning so they are not behind on their first day of school.
"The attainment gap between disadvantaged pupils and their peers has narrowed by at least 9.5 per cent since 2011, and we're investing £2.4bn in the pupil premium to support the most disadvantaged pupils. To further improve standards in our schools we're targeting extra support at some of the poorest areas of the country, through our £72m Opportunity Area programme and £12m Opportunity North East.
"But we must not be complacent, which is why we have set 10 year ambition to halve the proportion of children who finish reception year without the communication and reading skills needed to thrive - I want to continue to support families to propel their children's learning so they can go on to reach their full potential, whatever their background."
Register for free to continue reading
Registration is a free and easy way to support our truly independent journalism
By registering, you will also enjoy limited access to Premium articles, exclusive newsletters, commenting, and virtual events with our leading journalists
Already have an account? sign in
Register for free to continue reading
Registration is a free and easy way to support our truly independent journalism
By registering, you will also enjoy limited access to Premium articles, exclusive newsletters, commenting, and virtual events with our leading journalists
Already have an account? sign in
Join our new commenting forum
Join thought-provoking conversations, follow other Independent readers and see their replies