State schools welcome £1.2m donation to help poor white boys after rejection from elite schools
'I am no longer interested in private schools if that is the attitude they're going to take,' donor says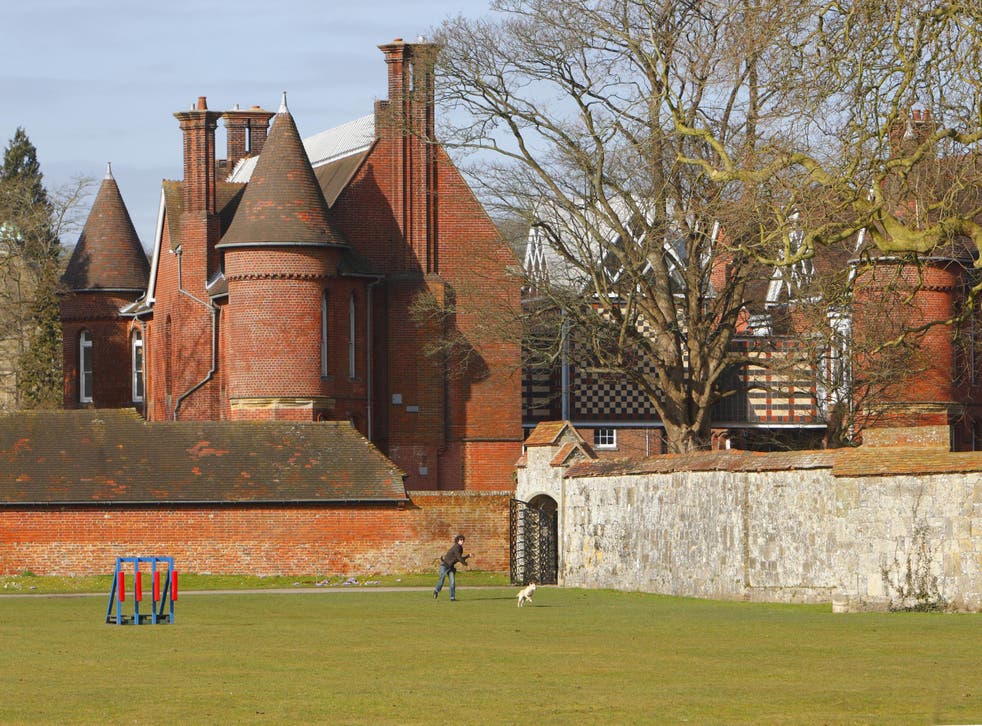 State school headteachers have said they would welcome a £1.2m donation – which two elite private schools rejected – to help disadvantaged white British pupils.
Dulwich College and Winchester College turned down scholarship donations for poor white students from philanthropist Sir Bryan Thwaites amid fear of racial discrimination, according to The Times.
Since the rejection of the cash, a number of state school leaders have said they would accept financial help from Sir Bryan to boost the academic performance of white working-class boys.
A number of studies have shown white British children on free school meals struggle academically compared with those from other ethnic groups – which is why Sir Bryan made the specific offer.
Desmond Deehan, executive head of the Odyssey Trust for Education, which runs a state school in Bexley in southeast London with a large population of white low-income pupils, would be happy to receive money to help this group.
UK news in pictures

Show all 50
Mr Deehan told The Independent: "Investment in the state sector will go a lot further and will make a significant difference. Otherwise, we just have a few individual students who benefit."
Speaking about King Henry School in Erith, Kent, where nearly half of pupils are eligible for free school meals, he said: "We are really stuck for resources to support this group because the problem is so great."
Any additional money could go towards parenting classes on the curriculum, homework support and careers advice, he added.
"Where parents have not had a positive educational experience, they lack a capacity to be able to support pupils at home. A key investment needs to be around helping families," Mr Deehan said.
Already Sir Bryan has received a tranche of emails from state schools interested in the donation.
Speaking to The Independent, Sir Bryan said: "I have been hugely impressed by their willingness to recognise the needs of the underprivileged white British pupils they have and I will have no difficulty in whittling down my long list of such schools to a short list so I can bequest money to them.
On the rejection of the donation from Dulwich College and Winchester College, he said: "I am no longer interested in private schools if that is the attitude they are going to take. It is a particular disappointment that they have declined my original request."
Leon Wilson, executive principal of state schools Hurlingham Academy and Lambeth Academy in London, told The Times: "You have lots of philanthropists who give away money for different ethnic groups such as black Caribbean boys. I can't see why it should be a problem for white boys.
"It is clear for everybody to see that white working-class boys are not doing well in every index: exclusion, attainment, they are lagging behind."
But Geoff Barton, general secretary of the Association of School and College Leaders, said it would be better to focus a scholarship on disadvantaged young people regardless of ethnic background "because we know that disadvantage is the factor which most affects educational attainment".
He added: "We also need to bear in mind that a scholarship scheme can only ever help a lucky few, and that we need a greater focus in general on closing the attainment gap between disadvantaged pupils and other children in order to improve the prospects of disadvantaged young people."
Register for free to continue reading
Registration is a free and easy way to support our truly independent journalism
By registering, you will also enjoy limited access to Premium articles, exclusive newsletters, commenting, and virtual events with our leading journalists
Already have an account? sign in
Register for free to continue reading
Registration is a free and easy way to support our truly independent journalism
By registering, you will also enjoy limited access to Premium articles, exclusive newsletters, commenting, and virtual events with our leading journalists
Already have an account? sign in
Join our new commenting forum
Join thought-provoking conversations, follow other Independent readers and see their replies