Half of UK students have witnessed racism at university, says survey
Verbal abuse, off-hand racist comments and exclusions from social events are the most common experiences among students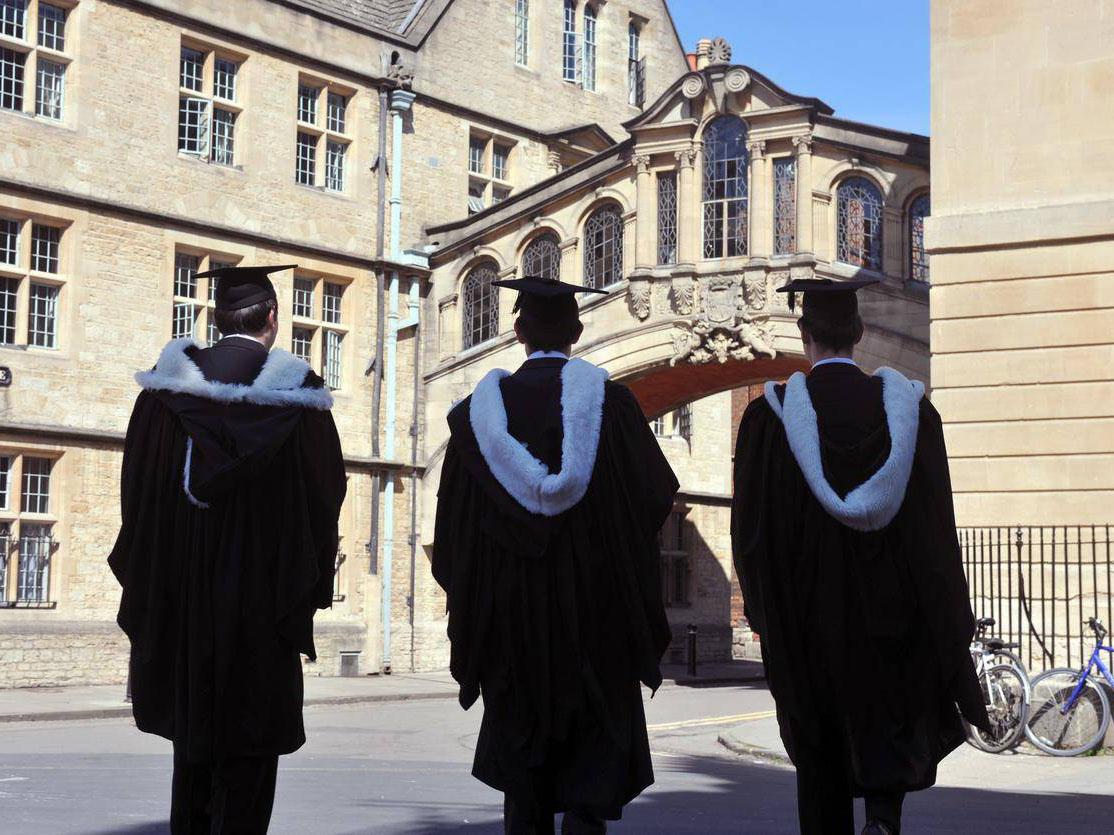 More than half of students at UK universities have witnessed racism during their studies, a new survey suggests.
Almost a third have personally experienced racism on campus – and one in 10 have encountered racist incidents on a daily basis, according to research by online forum The Student Room.
Verbal abuse, off-hand or "casually" racist comments and exclusion from social events are the most common experiences of university, the study of more than 1,000 students suggests.
In one case, a student said their friend was attacked in a nightclub by a group after having already been subjected to racist slurs.
On the culture at the university, the student added: "Lots of people black up for fancy dress. An African student has racist jokes made about them having Aids."
Another student said they had African songs sung at them when they entered the room – and they had been subjected to comments that questioned black people's intelligence.
It follows a series of racist incidents at universities that have come to light over the past month.
Two 18-year-old males were arrested in March after a Nottingham Trent University student posted video footage of racist chants outside her bedroom door in her student halls.
Members of a student law society were also suspended by the University of Exeter after WhatsApp conversations where they allegedly made racist comments were shared online.
And this week Sheffield Hallam University launched an investigation after a rotten banana was reportedly thrown at a black graduate student during an ice hockey match.
But the poll, which was launched on 23 March and ended this week, reveals that more than half of students who witnessed racism or personally experienced it did nothing about it.
"Making fun of accents [is very common]," a student commented. "One person said about my long braids, 'I wish I had hair like yours so I could sit at home and smoke weed all day'."
Almost three in five students believe their university could do more to prevent racism on campus, the survey suggests.
Mhairi Underwood, community manager at The Student Room, said: "In 2018, it's sad to see the proliferation of racism young people experience on a regular basis.
"The impact these instances can have on students are serious, especially while also navigating the often stressful waters of university life.
"When we're looking at addressing racism, we need to empower every person to play their part by calling out instances of casual racism.
"By creating a dialogue around what is and isn't OK when it comes to those off-hand comments or 'jokes', we can tackle the prejudices which clearly still exist in our communities."
Student news in pictures
Show all 34
A spokeswoman for Universities UK said: "Universities have a vital role to promote a safe and inclusive environment in which students and staff of all backgrounds and ethnicities can flourish. The sector is clear that there is no place for racism on a university campus, nor anywhere else.
"These issues are not isolated to universities; however, UK universities are in a position to lead the way in preventing and responding to hate crime. Ultimately, a long-term commitment by senior leaders will be vital to ensuring our universities are safe places to live, work and study."
Join our commenting forum
Join thought-provoking conversations, follow other Independent readers and see their replies