Thousands of students left in lurch as universities fail to complete accommodation
Exclusive: Delays have had negative impact on students' mental health and studies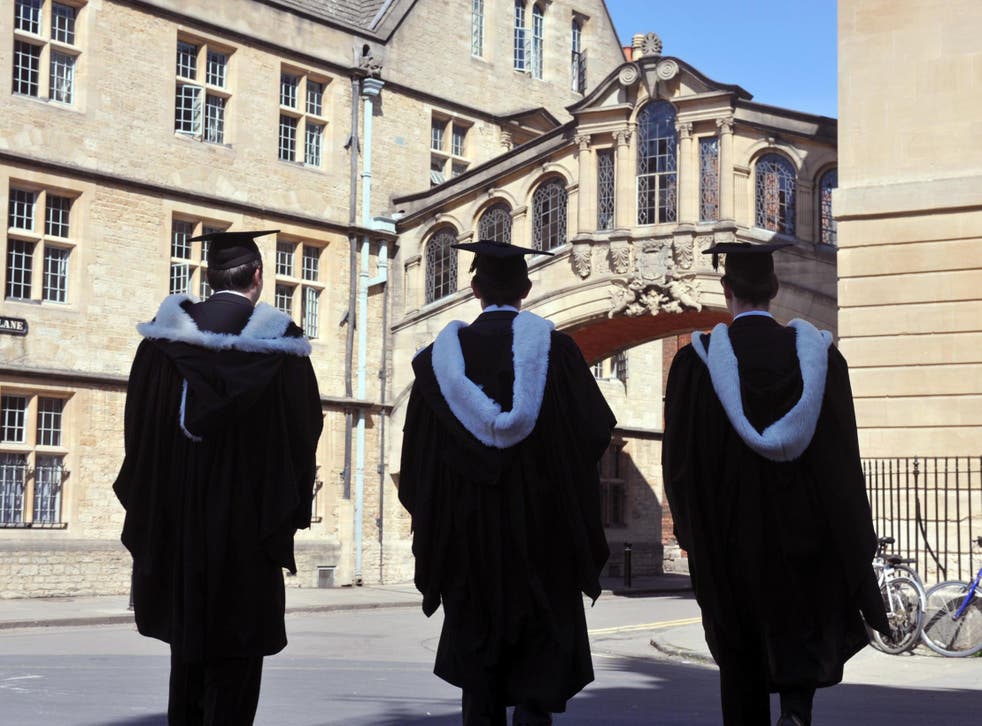 Thousands of students have been left in the lurch in the vital first weeks at university after their accommodation was not finished in time, forcing some undergraduates to live in hotels, figures reveal.
Universities have been accused of failing to do enough to ensure rooms were ready for freshers and international students arriving at new cities and towns across the country at the start of term.
Students – who were forced to wait weeks before they could move into their allocated accommodation – say the delays have negatively affected their mental health and studies.
Some freshers were told only hours before arriving on campus that their rooms would not be ready while others are still waiting to move into accommodation after months of delays, unions say.
Data, obtained by The Independent, shows nearly 800 students were placed in temporary accommodation at the start of the academic year as university-owned halls were unfinished.
UK news in pictures

Show all 50
The number of students who have been delayed moving into fixed accommodation has risen by 47 per cent in two years – from 539 in 2017 to 793, freedom of information requests to 145 institutions reveal.
The figures come as students' experiences of accommodation have been in the spotlight in recent months after first-year students in Bristol were offered housing in Wales amid a shortage of halls.
And the scale of the problem appears to be even greater once delays to private student accommodation are included. Student housing charity Unipol says up to 2,000 students have faced disruption this year.
Figures from the charity show that 23 private student accommodation blocks being built across the UK were not completed in time for the start of term, compared with 13 developments last year.
Dylan Thomson, deputy president of Liverpool Guild of Students, said students were left "stressed and anxious" when they were told just a day before moving that their rooms would not be ready.
Hundreds of students were affected by delays to two private student accommodation blocks in the city. Mr Thomson told The Independent: "Many of the students were first years and already feeling nervous. Disruption in the first few weeks of university life, which is already a stressful period, was made worse.
"This left some students feeling unsettled and isolated which made it difficult to find friends."
Meanwhile, in Portsmouth a group of students were placed in hotels a 30-minute drive from the university following delays to private accommodation at the start of term.
Some students in the city have been moved three times – and a few are still in temporary rooms three months after the start of term, Helena Schofield, president of Portsmouth Students' Union, said.
She added: "It has affected their studies as they have spent a lot of time emailing private companies and it has been really unsettling and distressing for them."
The rise in students affected by building delays this year comes amid huge expansion across universities.
Competition between universities to recruit students, who pay up to £9,250 a year, has grown as there are fewer 18-year-olds in the population at a time when student numbers at institutions are uncapped.
Kate McIntosh, president of the students' union at Durham University, where 108 students were placed in temporary accommodation this term amid delays, said: "At the university, and in the sector as a whole, there needs to be serious questions asked about where student welfare comes into the conversation when we're talking about building works and expansion.
"The university is committed to expanding and building new colleges but at the first hurdle they have fallen because they've had over 100 students not in their bed at freshers' week. It is a complete failure."
The data, obtained by The Independent, shows that universities have offered students fruit hampers and supermarket and laundry vouchers to make up for accommodation delays.
But the National Union of Students (NUS) says institutions need to do more. Eva Crossan Jory, vice president for welfare at NUS, said: "There should be mandatory compensation. It is not really a gift if you are giving someone laundry vouchers when the flat they were meant to have had a washing machine."
She told The Independent: "A lot of universities are trying to abdicate their responsibility of accommodation for students. They act like it's only private providers problems.
"Universities are making a lot of money from the fees students are paying but they are not putting that money into building the infrastructure to support the number of students they are then going to house."
Ms Crossan Jory added: "Universities need to realise it's not just a person sitting in a classroom – it's all that goes along with moving to a new city or town and having to live somewhere."
In October, universities minister Chris Skidmore urged student accommodation providers to come together to ensure "failures" did not happen again following reports of delays across the UK.
A Universities UK (UUK) spokesperson said the organisation was aware of the issues and challenges surrounding student accommodation and was "working to address them".
The spokesperson said: "To address some immediate challenges, particularly around consumer protections, we need to explore where strengthening regulation can help and make clear where responsibilities lie for accommodation quality and welfare.
"It is important that all providers – whether the accommodation is university-owned and managed or run by private sector organisations – meet high standards, demonstrate value, take into account the mental health and wellbeing of students and are accountable to students."
Mr Skidmore said: "Students pay significant amounts for accommodation and housing can affect student welfare.
"That is why providers who fail to complete projects on time – and provide adequate alternative provision – need to be held accountable.
"With the number of students expected to rise sharply due to demographic changes in the 2020s, we must sharpen our focus on how we will deliver and regulate student accommodation in the years to come."
Register for free to continue reading
Registration is a free and easy way to support our truly independent journalism
By registering, you will also enjoy limited access to Premium articles, exclusive newsletters, commenting, and virtual events with our leading journalists
Already have an account? sign in
Register for free to continue reading
Registration is a free and easy way to support our truly independent journalism
By registering, you will also enjoy limited access to Premium articles, exclusive newsletters, commenting, and virtual events with our leading journalists
Already have an account? sign in
Join our new commenting forum
Join thought-provoking conversations, follow other Independent readers and see their replies