Take drama off GCSE curriculum, insists National Youth Theatre boss
Paul Roseby says GCSE drama has "no relevance"
Sarah Cassidy
Friday 31 October 2014 17:54 Comments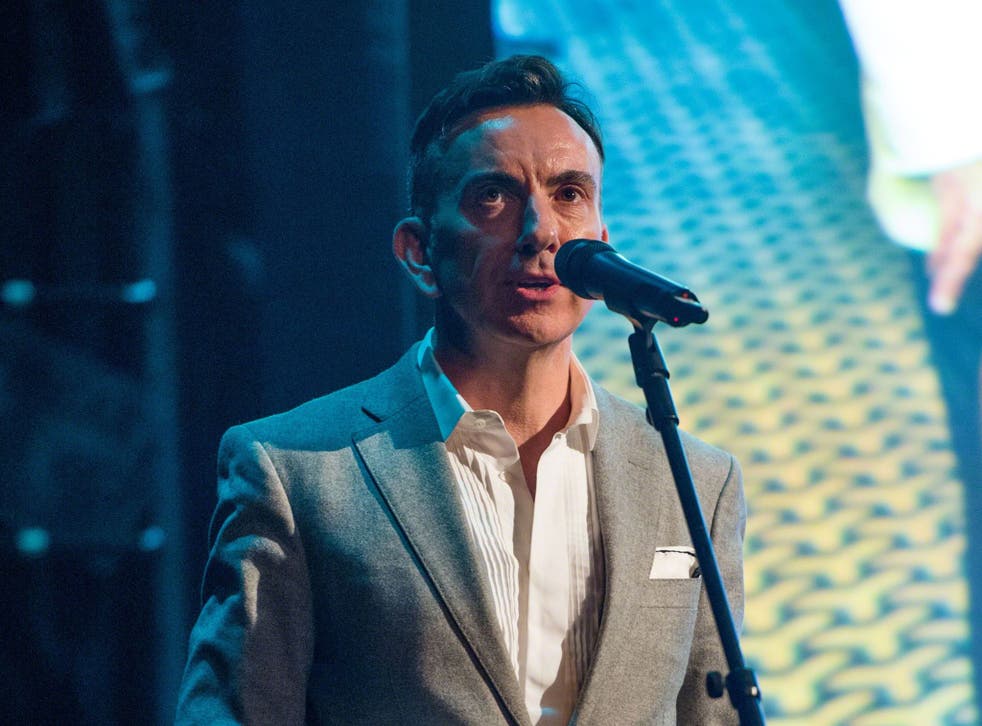 GCSE drama classes should be taken off the curriculum because they are "irrelevant" and the subject is seen as "soft and easy", the head of the National Youth Theatre has said.
Paul Roseby, the chief executive of the NYT, said that school drama classes should be scrapped and its teaching integrated into other subjects' lessons instead.
His comments, made at a London arts conference, sparked criticism from drama teachers, who said that axing the subject from the curriculum would spell the "end of drama in schools".
Speaking at the Artsmark conference at the British Film Institute in London last 
week, Mr Roseby said he did not think drama should be on the formal curriculum, describing GCSE drama as having "no relevance".
The Stage reported that he told delegates: "We don't need drama on the curriculum in such a formalised way. It's simply because everybody talks about it being very soft and easy. You and I know it's not, but the perception of it is, and that's the battle.
"That's not to say I don't believe in drama in schools – absolutely not. Actually [I would like to see] more than there is currently. But in terms of GCSEs, I'm not so sure it really works."
He added: "If we continue to debase some of our arts work with formal qualifications, it will be taken less seriously as a result."
However, Patrice Baldwin, chair of National Drama, which represents drama teachers and theatre educators, told The Independent the proposals were "extremely disturbing", and saying that drama was already under threat in schools.
She said: "It is vital that drama is a GCSE subject. It has to be seen as a proper subject worthy of a proper qualification or it will die out in schools. We don't want drama to be seen as a lesser subject that earns you a Mickey Mouse badge."
"Drama in schools is already facing a real crisis. Michael Gove's decision not to include it in his English Baccalaureate has already seen a lot of good students choosing other subjects instead of drama. Drama teacher training courses have seen their numbers falling and some excellent centres have closed.
"To have someone like Mr Roseby, who works in the cultural sector, proposing something that would add to the push to get rid of specialist drama teachers is very concerning. I fear that he is being self-serving and hopes to open up opportunities for theatres to run activities in schools."
Drama is currently mentioned in the new national curriculum for English, for children aged five to 14, which was introduced this September. However, it does not have its own programme of study.
After the age of 14, schools no longer have to offer drama. They must offer a minimum of one art form out of drama, dance, arts and design or music.
Ian Kellgren, chief executive of Drama UK, said: "Drama needs to be linked to 
a GCSE. Ideas of integrating it into core subjects are hopelessly unrealistic in 
the current climate. A drama GCSE is essential for developing the passion, skills and knowledge needed to become both producers and audiences for theatre."
In his speech, Mr Roseby suggested that drama should be integrated across the curriculum and that pupils should dramatise the stories of famous scientists or historical incidents. Drama teachers should act more like creative directors within schools and stage performances across all subjects, he said.
Mr Roseby said: "I would love to see schools become more like creative hubs and revolutionise the way we learn. They would create formulas and ideas that would stimulate subjects by actioning stories – Alan Turing, for instance, or Marie Curie, or re-enacting the cabinet war rooms. It's taking the practical side of what theatre is and applying it to all subjects."
Register for free to continue reading
Registration is a free and easy way to support our truly independent journalism
By registering, you will also enjoy limited access to Premium articles, exclusive newsletters, commenting, and virtual events with our leading journalists
Already have an account? sign in
Join our new commenting forum
Join thought-provoking conversations, follow other Independent readers and see their replies