Teachers at flagship Islington free school vote to strike over new 'zero hour' job terms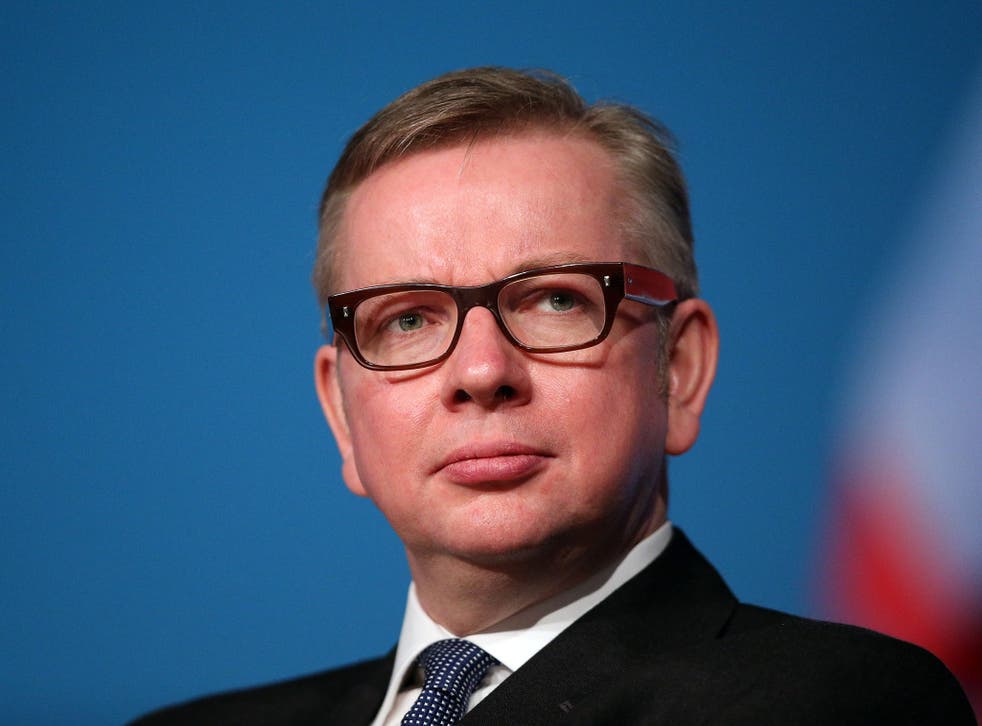 Teachers at one of Education Secretary Michael Gove's flagship free schools are staging a series of walkouts from Thursday over what they see as an attempt to introduce "zero-hour" contracts at their school.
The action, to be taken at the STEM Academy Tech City in Islington, north London - is the first strike action of its kind at any of the country's 174 free schools.
The school provides specialist education in the so-called "STEM" subjects (science, technology, engineering and mathematics), which are considered vital for the future of the nation's economy. It opened last September and is understood at present to have about 150 sixth-formers on its books. About 10 teachers at the school are NUT members.
Teachers at the school asked to be balloted by their union, the National Union of Teachers, after their employers said there would be "legal consequences" if they failed to sign a new contract before Christmas.
Included in it was a paragraph which stated: "The school reserves the right to temporarily lay you off from work without normal contractual pay or to reduce your normal working hours and reduce your pay proportionately. The school will give you as much notice as it can reasonably give of its need to take such action."
Union leaders argue this is tantamount to a zero-hours contract and have expressed fears that other schools might follow suit in trying to introduce similar clauses unless the move by STEM Academy is resisted.
Amongst other items in the contract that the union opposes are a limit of three weeks paid sick leave per year, and the statutory minimum maternity leave entitlement.
The union will stage its first strike on Thursday, to be followed by two days of strike action next week and three days the following week. It says the school has also refused to grant it union recognition.
The academy's governing body is chaired by Professor Tony Sewell, who was recently appointed by London Mayor Boris Johnson to head an inquiry into education in London, and is sponsored by a not-for-profit company, the Skills and Development Agency.
Ken Muller, assistant secretary of Islington NUT, said: "These deplorable terms and conditions not only show callous disregard for staff at STEM, they also demonstrate scant respect for students at the academy - or their parents. Aren't STEM students entitled to be taught by decently-treated, properly paid teachers who feel secure and valued in their jobs? Or are they only entitled to education on the cheap?"
A statement from the union added: "Teachers at STEM have only reluctantly decided to take this action. Of course, they would rather be teaching their students rather than going on strike. However, they feel they have been given no choice by management's refusal to enter into serious negotiations with their union representatives about their full justified concerns."
The academy describes itself as "London's first sixth-form college to specialise in science, technology, engineering and maths, and we are offer in an exciting and unique academic and vocational education for students with a passion for, and a desire to, pursue a career in STEM".
Meanwhile, university academics and support staff have announced plans for a third national walkout in a bitter row over pay.
The unions have rejected a one per cent pay offer and plan to take the action on February 6amidst growing resentment of pay awards to vice-chancellors in Russell Group universities averaging 7.8 per cent.
University employers said they were disappointed further strike action had been called and that there was "low to no support" for the walkout.
John O'Shea, principal of the STEM 6 Academy, said the union's interpretation of the contract was "inaccurate", adding: "The contracts offered are not 'zero hours' as had been suggested but permanent contracts. The contract also makes clear that additional sick leave is available if necessary beyond three weeks in a year.
"As a new school we do not have any reserves to draw on in case of unexpected costs and the governing body has been prudent to ensure our long term financial viability and sustainability. With this in mind, our employment contracts have been drawn up appropriately to safeguard the school's finances as well as tax-payers' money."
He added: "We take seriously all feedback we receive from members of our staff relating to employment conditions and have been very keen to understand any recent concerns around employment contracts,"
The academy had agreed to look into all the points that had been raised.
Join our new commenting forum
Join thought-provoking conversations, follow other Independent readers and see their replies