Teachers being offered generous benefit packages in order to tackle 'looming teacher shortfall crisis'
Despite one headteacher revealing how he had to pay 5 teachers £5,000 each in order to ensure positions were being filled, Government insists numbers are at 'all-time high'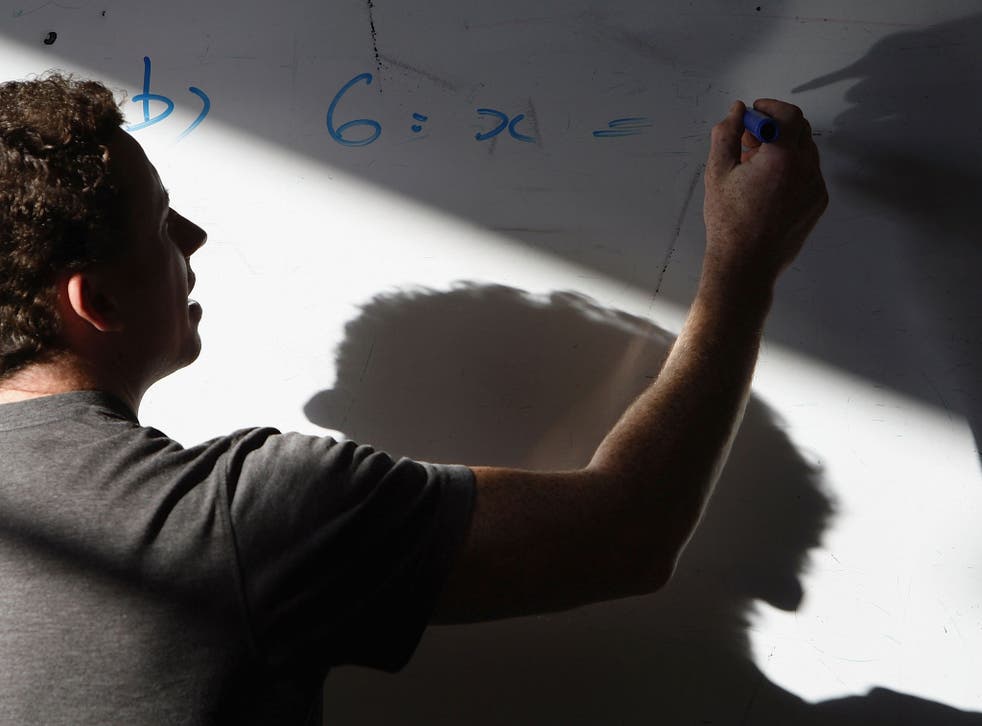 Schools are offering teachers generous benefit packages in order to entice them into work to help tackle Britain's growing teacher shortage crisis, according to a recruitment agency.
Eteach, a leading international education recruitment service, has revealed how teachers are being offered corporate-style perks including Virgin Active and David Lloyd Club gym memberships - complete with personal trainers - vouchers for Marks & Spencer and John Lewis worth hundreds of pounds, relocation packages, as well as £2,000 private healthcare packages for teachers' families.
One headteacher, at St Illtyds's Catholic High School in Cardiff in Wales, told The Telegraph how had to pay five maths teachers £5,000 each as "an added bonus" in order to make sure positions at the school were being filled.
Robbie O'Driscoll, group commercial director at Eteach, described how the recruitment of teachers into the education sector is "extremely challenging." He added: "Teacher numbers are dropping, and the number of new teachers entering the profession is at a record low. Factors, which mean schools are struggling to fill roles, especially within certain subject areas like maths and sciences.
"As a result, schools are competing against each other to obtain the best teaching talent, as well as doing all they can to retain their top teachers, who they fear may not just leave for other schools, but also may abandon the teaching profession entirely - something that is predicted to become something of an unfortunate trend over the next few years."
Mr Driscoll added how Eteach has found, over recent years, that schools are having to be "much more creative" in how they advertise roles by creating packages that will make their jobs stand out from the crowd and appeal to the best teaching professionals.
He continued: "This means schools are offering a variety of perks to enhance the standard teacher salary package. These include gym memberships, often at luxury facilities for senior leadership professionals, private healthcare schemes worth thousands of pounds, and travel allowances to accommodate for toll bridge expenses or tube passes, both of which often exceed £2,000."
The commercial director also went on to add how it's not just remuneration packages that will entice top teachers, and said: "A school's branding and reputation is just as important, so it's vital schools invest in creating a strong employer brand online.
"Both schools and trusts need to use new and innovative methods to reach out to potential recruits, from improved career development programmes to relocation packages - it's never been more important to stay ahead of the curve when recruiting to ensure schools avoid the looming teacher shortfall crisis."
Eteach, which says it has over 1.3 million registered teachers, recently revealed how 50,000 teaching professionals spent New Year's Day searching for their next role on their site after 2015 became "a year of stark reports" indicating the education sector is heading for "a teacher shortage crisis."
The group highlighted how almost 50 per cent of teachers recently said they plan on leaving the profession within the next three years and, for the third year in a row, the Government has missed teacher training targets, meaning 2,000 places remain unfilled.
Eteach CEO and founder, Paul Howells, said of these findings: "We're seeing these numbers rise year-on-year. There are a number of reasons behind this, including the increased pressures on staff and the sheer number of schools crying out for good teachers, meaning teaching professionals have a huge selection of roles to scope out and apply for.
"With this is mind, schools need to be doing all they can to reward and retain excellent teaching talent to make sure teachers feel valued and stay committed to their existing positions. But, most importantly, it is imperative schools have a solid recruitment plan in place with a specialist recruitment partner to ensure they don't fall victim of the predicted shortfall."
Despite the team at Eteach continuing to speak of a teacher recruitment crisis, the Government is said to have downplayed concerns, and the Department for Education (DfE) recently said the "number and quality of teachers in our classrooms is at an all-time high," according to BBC News.
A DfE spokesman insisted how there are over 1,000 more graduates training in secondary subjects, with "record levels" of trainees holding a first-class degree, concluding how "there are now 13,100 more full-time equivalent teachers than in 2010."
Register for free to continue reading
Registration is a free and easy way to support our truly independent journalism
By registering, you will also enjoy limited access to Premium articles, exclusive newsletters, commenting, and virtual events with our leading journalists
Already have an account? sign in
Join our new commenting forum
Join thought-provoking conversations, follow other Independent readers and see their replies