Teachers' strike to go ahead after High Court rejects Government's injunction
Sixth form teachers will stage a one-day walkout  over 'inadequate funding' for colleges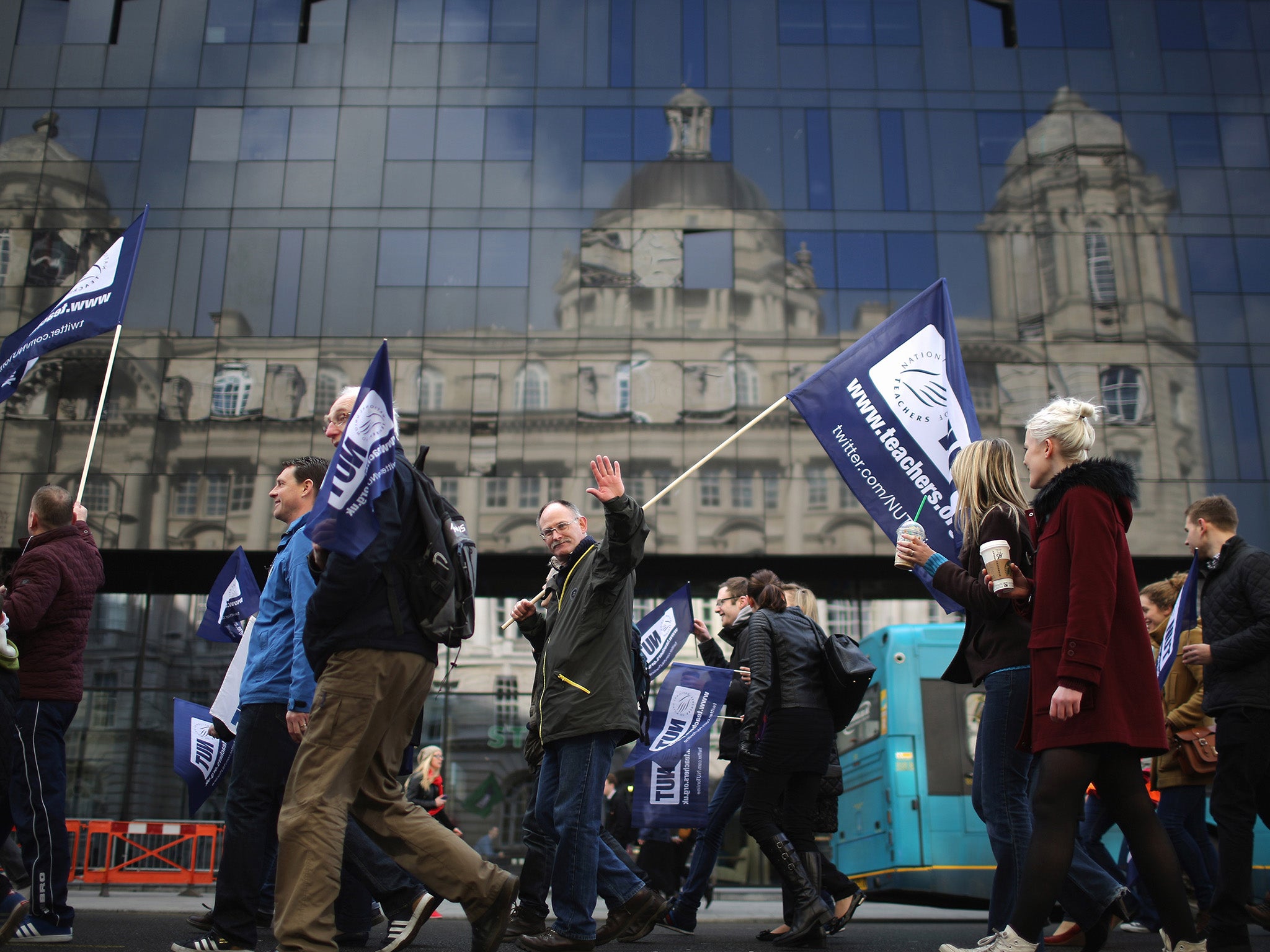 Sixth-form teachers in England will walk out for one day on Tuesday over "inadequate funding" in sixth-form colleges.
The High Court refused to grant the Secretary of State for Education, Nicky Morgan, an injunction to stop it going ahead - ruling instead that it was lawful.
The Government argued the strike was "based on political grounds and not a trade dispute about the terms and conditions of its members".
In February's ballot, 86 per cent of members at 92 colleges across England voted in favour of strike action on a 44 per cent turnout.
There is no current pay dispute between the NUT and the colleges who employ the teachers as a pay deal was reached at the end of February.
Clive Sheldon QC, who was acting on behalf of the Government, argued in the action was unlawful because it was not predominatly about terms of condition of employment.
He said striking over funding cuts was part of the the union's political "Save Our Colleges" campaign.
In a statement, Kevin Courtney, Deputy General Secretary of the NUT said: "The High Court's decision is a victory for democracy and common sense. It is abundantly clear that Government cuts to sixth form college funding are having a direct impact on our members' terms and conditions and as such we are entitled to take strike action.
"Sixth form colleges provide a vital service to over 150,000 young people, many from disadvantaged backgrounds. Yet Government funding cuts mean many of those services will soon be financially unviable. The cuts will result in a further loss of courses, job losses and increased class sizes.
"It is regrettable that the Government has not attempted to resolve the dispute. No one wants to take strike action but this is a serious issue that is getting increasingly worse.
"The NUT has been left with no option but to raise awareness of the problem through industrial action. Nicky Morgan's challenge to the legitimacy of our strike action has just made that job easier."
During the Autumn Statement last year, Chancellor George Osborne said the budget 16 to 19-year-olds would be protected in cash terms but this is a real terms cut once inflation has been accounted for.
The Sixth Form Colleges Association found that 81 per cent of colleges had had to rise class sizes between 2011 and 2015 while a firther 72 per cent had dropped entire courses to deal with mounting financial pressures.
A spokeswoman for the Department of Education said: "The NUT is seeking to disrupt the education of thousands of students and damage the reputation of the profession. We are disappointed with the court's decision and are considering our options.
"We recognise the importance of investing in education which is why, thanks to the difficult decisions we have taken elsewhere, we have been able to protect core 16 to 19 funding.
"At the same time we have ended the unfair difference between post-16 schools and colleges by funding them per student to ensure that all young people leave education with the skills they need to thrive in modern Britain."
Additional reporting by PA
Join our commenting forum
Join thought-provoking conversations, follow other Independent readers and see their replies