Teachers urge boycott of new Ofsted regime
NUT conference delegates call on leadership to find a legal way to foil 'victimising' inspections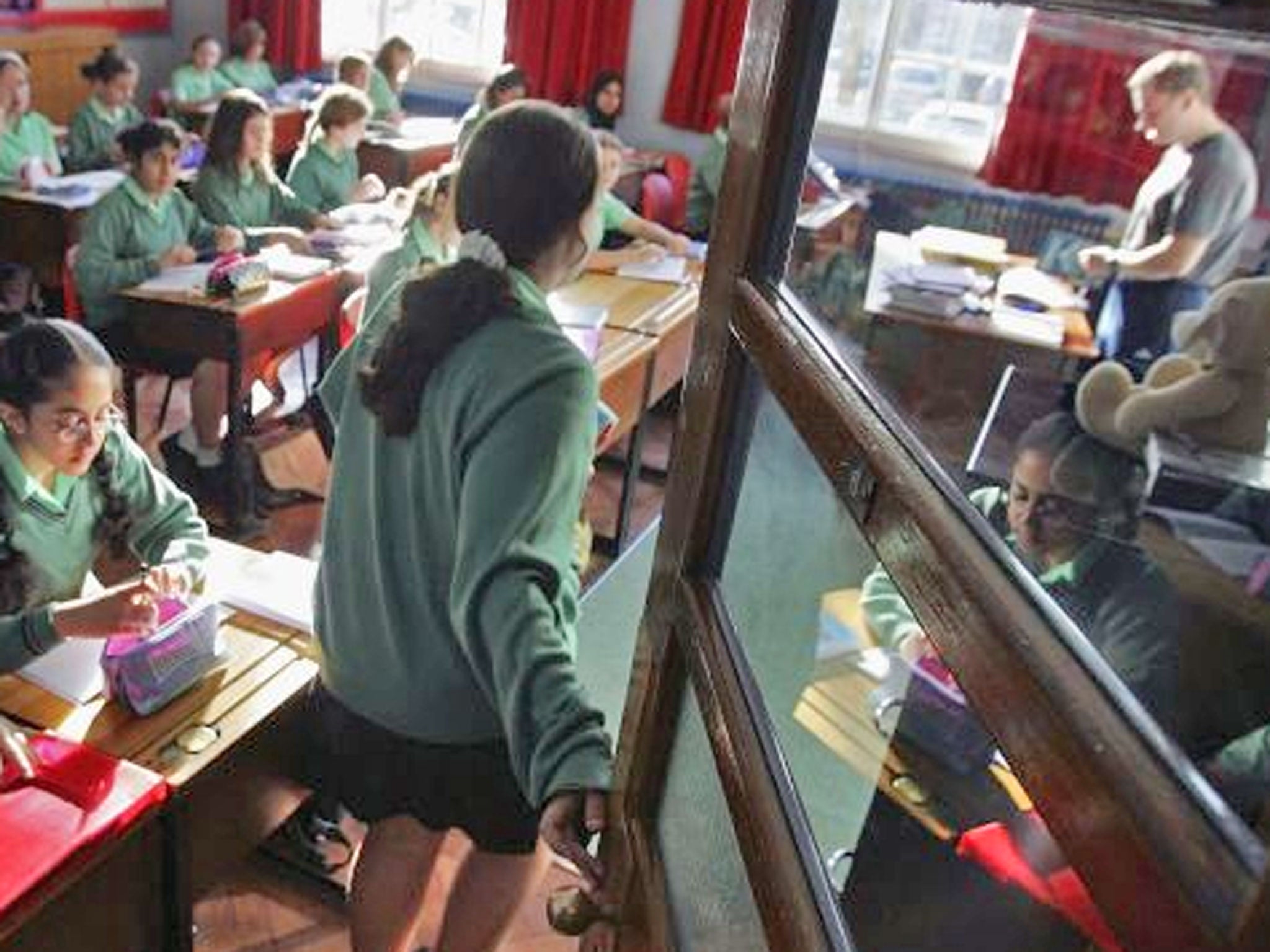 Teachers have called for a boycott of school inspections after hearing that suicide rates within the profession have risen as a result of the stress they cause.
Delegates to the National Union of Teachers' annual conference in Liverpool also called on the chief schools inspector Sir Michael Wilshaw to resign after what they described as "a stream of negative and inaccurate comments directed at teachers".
Union delegates voted to urge their executive to look at ways of carrying out a legal boycott of school inspections after being warned it could be in breach of the law.
Liam Conway, from Central Notts, told the conference: "Good teachers are literally dropping like flies because of Ofsted. The union must do more to work out a way to boycott inspections. It is time to stop hiding behind legal impediments."
Teachers are angry over a new framework that gives schools only a day's notice of inspections and insists that schools previously rated as "satisfactory" are labelled "requires improvement" with a report that begins with the statement "this is not a good school". They also oppose the practice of forcing schools with a poor inspection report to become academies under a private sponsor, often with the head being sacked.
Louise Regan, also from Central Notts, said figures showed an 80 per cent increase in the number of teachers committing suicide as a result of inspections in the past year, adding: "Teachers with young children and partners can become so stressed that they see no alternative but to take their own lives."
Toby Cadoux, of Lambeth council, said Sir Michael Wilshaw's constant attacks on teachers showed that he was "beyond redemption, and if he had any integrity he would have resigned already".
"We need to get rid of Wilshaw because he is an odious creature," he added.
However, Simon Horne, a delegate from Haringey in north London, said that teachers should welcome Sir Michael's insistence that inspectors look at progress data (how much children have improved in school) rather than crude exam results.
The motion calls on union leaders to conduct an urgent investigation into how teachers may be able to take legitimate action against school inspections, "including ideas such as a boycott".
Christine Blower, the general secretary of the NUT, said: "Teachers are now thoroughly fed up with an inspection body which does nothing for teacher morale or the improvement of education standards.
"At its head is a chief inspector who believes that if 'staff morale is at an all-time low' heads will know they are doing something right."
The boycott call came as a second union, the National Association of Schoolmasters Union of Women Teachers, voiced concerns over the "politicisation" of Ofsted inspections. Delegates accused Sir Michael and the Education Secretary, Michael Gove, of orchestrating a campaign of "victimisation" against teachers.
Ofsted said it was "inevitable" that changes would lead to "some pushback", adding: "Sir Michael Wilshaw has said from the outset any provision that is less than good is not acceptable. That is a tough message, especially for schools and colleges that have been coasting."
Join our commenting forum
Join thought-provoking conversations, follow other Independent readers and see their replies