Teachers to start wearing body cameras to record pupils' bad behaviour
More than a third of teachers say they would wear a camera in the classroom, but others argue they would feel 'spied upon'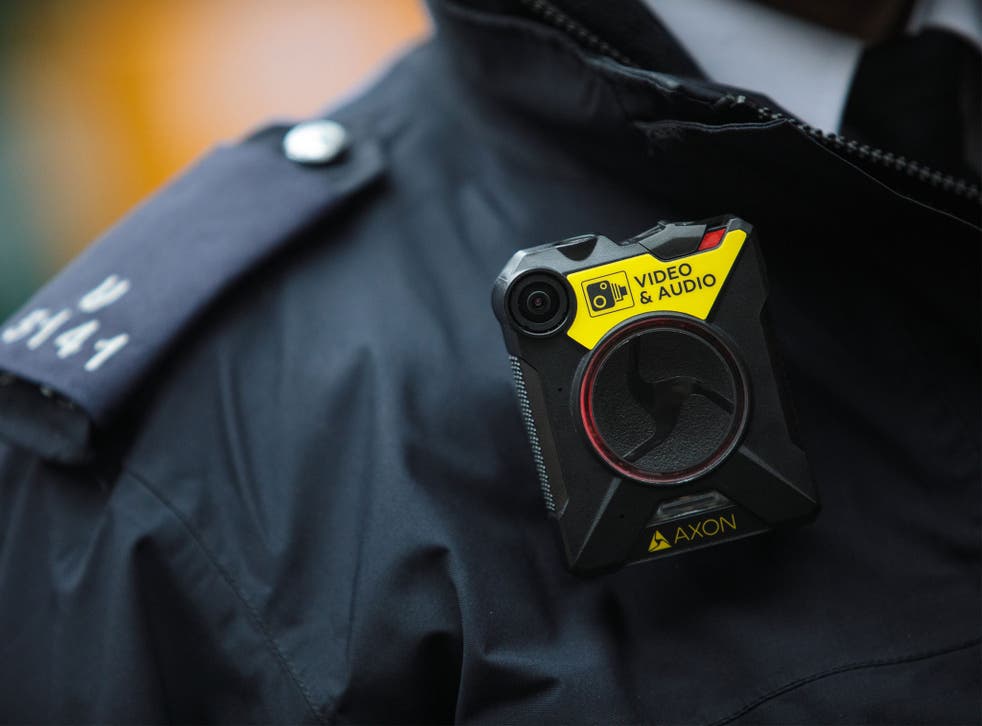 Teachers in UK schools are trialling the use of body cameras in class to record bad pupils' behaviour, it has been revealed.
At least two schools in England have introduced the equipment for constant recording with the consent of local education authorities.
The cameras, worn on teachers' clothing, are set to film all the time but only save encrypted footage when the record button is pressed, The Times reported.
Teachers are advised to turn on the cameras during incidents in the classroom to tackle "constant low-level disruption", but must give notice before doing so.
The Information Commissioner's Office, which regulates privacy issues, said that schools were free to use cameras as long as they complied with the Data Protection Act, which states that surveillance must be "legitimate, proportionate and necessary".
Lawyers specialising in data protection said that because of the age of the children teachers would need to demonstrate a greater need than police officers should the use of the cameras be challenged.
The technology is already used by police, parking wardens and some hospital staff as well as crossing-patrol officers.
Tom Ellis, a principle lecturer from the Institute of Criminal Justice Studies at the University of Portsmouth who is involved with the trial, said the cameras could be used to provide evidence for disciplinary action but also as a "self-reflection" tool for students.
The most expensive schools in the world

Show all 10
Footage could also be shared with parents to involve them in addressing their children's behaviour.
Feedback from parents and schools was said to be positive, with teachers praising them as an effective deterrent.
A survey published on Wednesday questioning teachers on the idea found more than a third would be willing to wear a body camera in the classroom, with many wanting the technology available to help combat bad behaviour from pupils.
Over one in 10 believe the time will come when bodycams will be mandatory in UK schools, the Times Education Supplement (TES) poll found.
Of the 37.7 per cent who said they were in favour, some 31.6 per cent said they were motivated by teacher and student safety.
Schools gear up for the Formula 1 challenge
Among those who were not willing to use the technology, reasons included concerns about their own privacy and that of the children, as well as feeling spied on, or the potential for misuse by management.
Around two-thirds of the teachers polled - more than 600 in total - said they would feel safer in the classroom if they knew there was a camera recording everything, while 10.9 per cent said they could foresee a time when bodycams are compulsory.
Mary Bousted, general secretary at the Association of Teachers and Lecturers (ATL), said the union did not support the use of surveillance technology to monitor children and staff.
"All schools should be safe places for pupils and staff," she said.
"The evidence suggests that the best way to ensure children behave well in schools is for schools to have a good behaviour policy which is accepted by all staff and parents and is consistently applied in the school with sanctions all the pupils understand.
"If schools have good behaviour policies they should not have to resort to using body cameras or CCTV. We would not support schools being turned into prisons.
"CCTV can have a useful role in monitoring entrances and exits to schools to prevent strangers gaining access or vandalism, but we do not support their use in schools to monitor children and staff."
A Department for Education spokeswoman said the trial is "a matter for the schools".
Register for free to continue reading
Registration is a free and easy way to support our truly independent journalism
By registering, you will also enjoy limited access to Premium articles, exclusive newsletters, commenting, and virtual events with our leading journalists
Already have an account? sign in
Register for free to continue reading
Registration is a free and easy way to support our truly independent journalism
By registering, you will also enjoy limited access to Premium articles, exclusive newsletters, commenting, and virtual events with our leading journalists
Already have an account? sign in
Join our new commenting forum
Join thought-provoking conversations, follow other Independent readers and see their replies