Teachers who avoid touching children are guilty of child abuse, experts claim
Child psychologists say physical contact with pupils is "absolutely essential" for brain development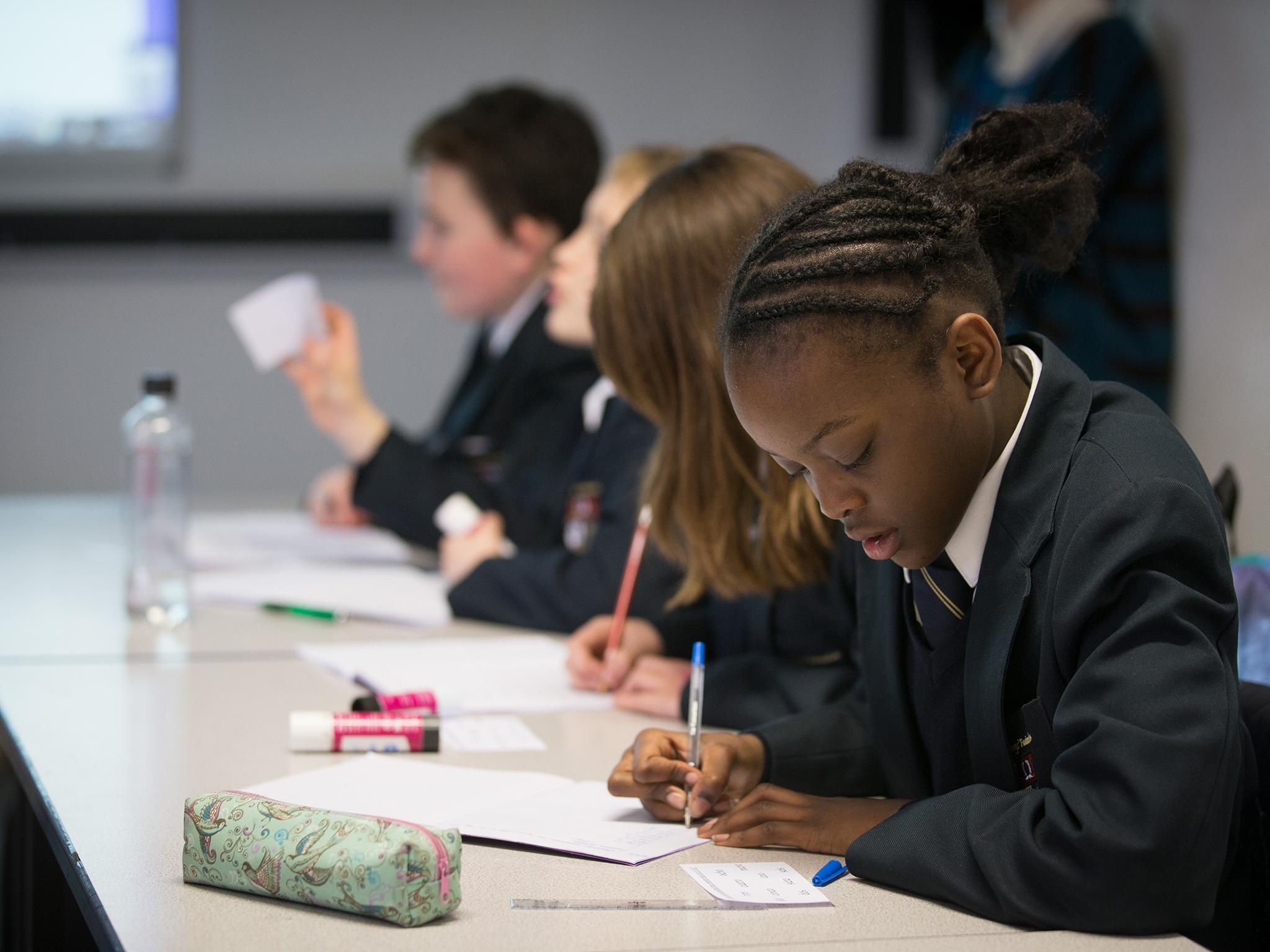 Teachers who avoid physical contact with children in the classroom are guilty of child abuse, experts have claimed.
Members of the British Psychological Society (BPS) said teachers who do not touch children when they are happy, upset or worried could in fact cause harm and hinder pupils' development.
"What's missing is a recognition of how important touch is," child psychologist Sean Cameron told TES, "And that withholding touch is, in itself, a form of psychological abuse."
Psychologists from the society have called on schools to change their attitudes towards physical contact with students, explaining to parents that touch is not only necessary, but an integral part of the teacher-pupil relationship.
Professor Francis McGlone, head of affective neuroscience at Liverpool John Moores University, said that physical contact with students is "absolutely essential" for children's brain development.
Speaking at a British Psychological Society conference on touch in schools and children's services he said denying physical contact was akin to "denying a child oxygen."
The most expensive schools in the world
Show all 10
"I get very exercised about the demonisation of touch," he said. "It's cruel, in my mind. It's another form of abuse.
"The scientific evidence is incontrovertible. I'm not just talking psycho nonsense; I'm talking about proper, evidenced neuroscience."
While physical contact between teachers and students is not illegal, the Government advises schools to have a "no touch" policy.
Department for Education guidance states that while it is often necessary or desirable for a teacher to touch a child, for instance when dealing with accidents or teaching musical instruments, physical contact can easily be deemed inappropriate and unprofessional.
At the BPS conference last week, Cameron said, in his experience, many headteachers viewed touching a child as an unjustifiable risk.
He said: "By discouraging touch, you're depriving a young person of a very humane reaction. But you're also setting up a situation where a young person can use this as a tool to put down or control a teacher. It's a double whammy, really."
Mary Bousted, general secretary of the Association of Teachers and Lecturers teaching union, said her union acknowledged that a humane relationship with pupils involved occasional physical contact. But she added that she would always advise teachers to be cautious.
"Don't put yourself in a dangerous position," she said. "Don't put yourself in a situation where a child can accuse you of inappropriate contact.
"Of course, children must be protected. But teachers also have a right not to have their career ruined by false accusations."
* Update. In an earlier version of this article the second mention of Sean Cameron by name wrongly referred to him as David. We regret the confusion which may have resulted. 25/4/17
Join our commenting forum
Join thought-provoking conversations, follow other Independent readers and see their replies