The University of Warwick launches new department to employ all temporary or fixed-term teaching staff
The move stokes fears of a growing casual work force in Higher Education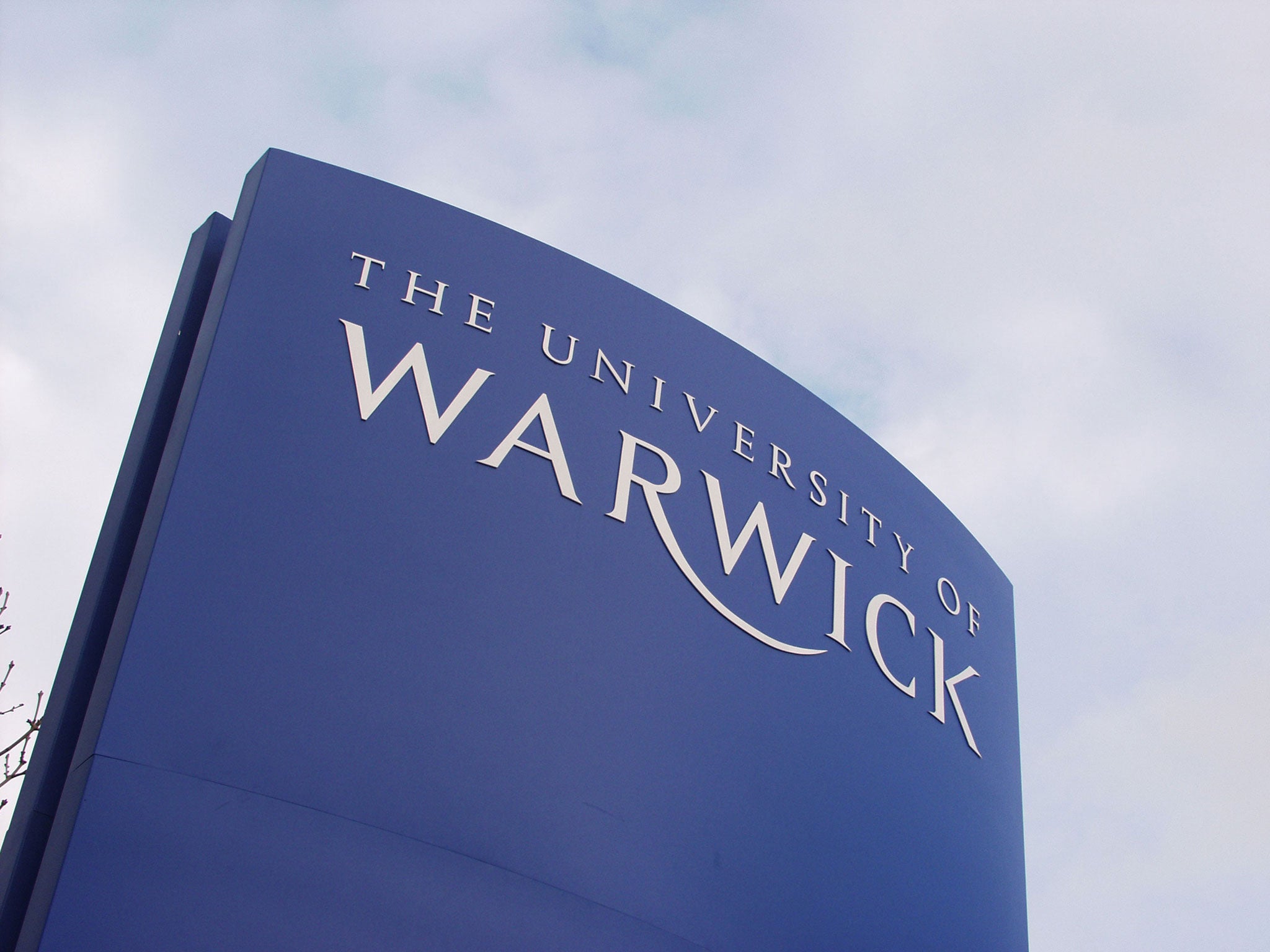 The University of Warwick is launching a new department to employ all temporary or fixed-term teaching staff amid fears of a growing casual work force in Higher Education.
Pilot 'TeachHigher' schemes across six departments are the first step in what will become the "sole method" of hiring temporary academic staff paid by the hour. The university plans to turn the project into a commercial franchise, similar to another subsidiary used to pay cleaners and catering staff, it can sell to other institutions.
The university hopes to extend TeachHigher to all casual teaching staff next year because of the "haphazard" manner individual departments currently employ them. It said it wanted a centralised system providing "greater transparency" in how non-permanent employees are paid.
Critics said the scheme will help "institutionalise" a two-tier system between full-time staff paid for by the university and a growing number of lower-paid casual workers with fewer employment rights.
The first TeachHigher recruits will mostly carry out exam invigilation in Sociology, Philosophy, Politics and International Studies, Mathematics, Chemistry and Modern Foreign Languages in the pilot schemes that run until October.
TeachHigher is a subsidiary of Warwick Employment Group (WEG), based at the university's science park and is an umbrella organisation that combines Higher Education recruitment businesses with internal services. They include UniTemps, Warwick's temporary staffing service used to fill security, catering and cleaning roles, and the jobs.ac.uk website.
WEG Director, Paul Brewster, said at the pilot launch: "Although TeachHigher is a new and unique concept, it is driven by proven operating systems and a knowledgeable team. WEG is committed to providing fair, people-orientated recruitment platforms for HE, and we believe that TeachHigher has much to offer to candidates, universities and other HE institutions."
Minutes from a Board of Graduate Studies (BGS) meeting held at the university last October reveal that Warwick intends to recruit all temporary staff through the new scheme.
The minutes state: "'TeachHigher' would eventually become the sole method of recruiting temporary academic staff within the University, noting its flexibility to meet both the requirements for appointing [post-graduate] students to undertake single/short-term teaching duties, and filling longer-term temporary teaching appointments, with the aspiration to operate as a commercial franchise, akin to Unitemps."
Campaign group Fighting Against Casualisation in Education (FACE) said: "The outsourcing of hourly paid academic staff will very clearly institutionalise what is already beginning to look like a two tier system within academia – separating out low paid casualised staff (who increasingly do the bulk of departmental teaching) from permanent staff.
"TeachHigher claims that it wants to make the employment of casualised academic staff more 'standardised and efficient'. We say that the best way to achieve this is to end casualised contracts and give fractional and fixed-term staff the same rights as permanent staff."
A spokesman for the University of Warwick said it was "absolute nonsense" to describe TeachHigher as an outsourcing company as it will be "wholly administered" by the university.
He said: "For years various departments at the university had been employing temporary staff on their own initiative. It has been haphazard to date and TeachHigher is our attempt to centralise the system. Previously staff were not clear what exactly what they were being paid for, such as whether planning was included, but this scheme will be more transparent than ever before.
"Casual staff will have the same rights they did under the old system and they will now also have professional training which was not available to them previously. We do not foresee a growth in the number of casual staff. At Warwick TeachHigher will always be an administrative business. We may charge other universities to make it a shared service."
A spokesman for the University and College Union said: "The lack of job security in our colleges and universities is a huge problem and the scale of insecure contracts would probably shock many students and parents. For too long world-leading teaching and research in the UK has been built upon the hidden exploitation of a highly insecure workforce. Universities should be looking for ways to improve the job security of their staff, not outsourcing the delivery of temporary contracts."
Join our commenting forum
Join thought-provoking conversations, follow other Independent readers and see their replies