Theresa May says 'you can have all the evidence, but headteachers told me grammar schools are good', education researcher claims
The Prime Minister was said to be attending the Maidenhead Duck Derby with her husband, when she was approached by school governor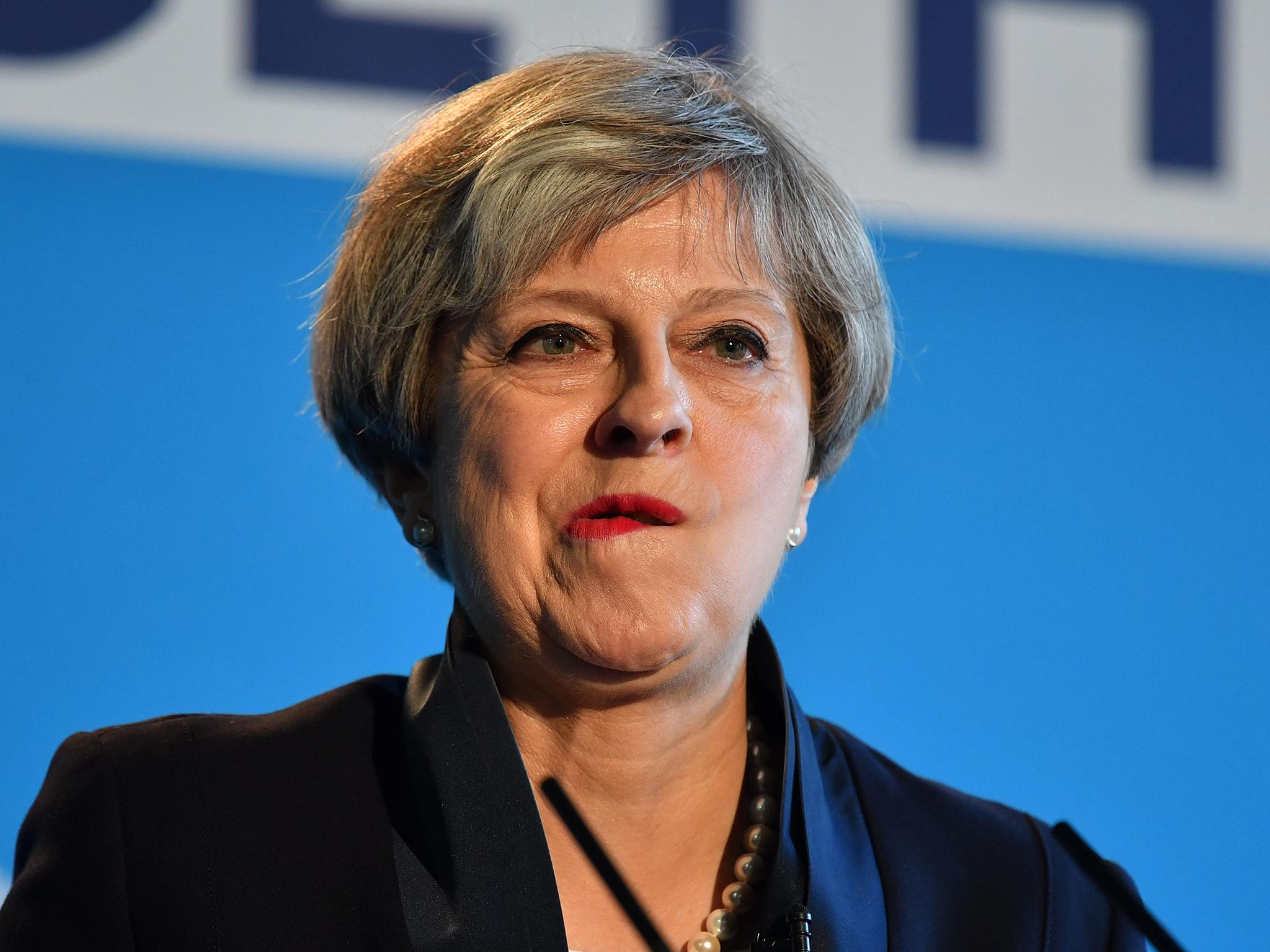 Theresa May has defended her education policy by telling a parent they could have "all the evidence in the world" but that headteachers told her "grammar schools are good", it has been claimed.
The Prime Minister was attending a summer fete in her local constituency of Maidenhead on Sunday, when school governor and parent-of-two Karen Wespieser approached her to question the leader's controversial grammar school expansion plans.
"It seemed too good an opportunity to miss," Ms Wespieser told The Independent, "I thought I'd kick myself if I didn't say anything".
Ms Wespieser – who happens to be Head of Impact at the National Foundation for Educational Research (NFER) - said the Prime Minister was at the Maidenhead Duck Derby "kissing babies", with her husband and no entourage.
"I went over with my two-year-old in my arms - so she may perhaps have been slightly misled by the cause of my intentions – and I asked her how she planned to make grammar schools accessible to disadvantaged young people."
"You could see her stance change from baby-kissing mode to campaigner mode, but she talked with me for five or ten minutes and we had a good exchange of views – with mine being slightly more evidence-based and hers being rather more anecdotal.
"I guess she goes out to visit lots of different schools and she was giving me examples of those and where she'd heard positive things about grammar schools.
"Her closing comments were: 'you can have all the evidence in the world, but headteachers have told me grammar schools are good for disadvantaged pupils'
"That shut me up and closed the conversation down really. I felt I'd had my fair time with her, there were other babies to be kissed and the fete organisers were looking on a little nervously.
The education researcher said she found it "very troubling" that an area with "such a weight of evidence behind it was dismissed".
UK General Election 2017
Show all 47
"I do appreciate that not all policies can be or should be evidence driven, but this is an area where I think the weight of evidence is so strong, it's very difficult to argue against.
A study published by the NFER this year compared the results of pupils attending partially selective schools with pupils at similar, non-selective schools, concluding there was no academic benefit to be found for selective streaming.
Pupils with low prior attainment were significantly less likely to achieve five GCSE passes, including English and maths, than their peers at non-selective schools, the analysis found.
"I think she ran out of arguments," said Ms Wespieser, "she assumed I was a teacher but I said I was a parent and these are issues that will directly affect me and my family."
A photograph Ms Wespieser's husband had taken of the ten minute exchange sparked interest on social media, with several Twitter users questioning Ms May's anecdotal evidence.
"She was engaged, she listened to the discussion, she debated really well with me. And obviously kissed a lot of babies so was drawing lots of attention at the fete," said Ms Wespieser.
The Independent has contact the Conservative Party for comment.
Join our commenting forum
Join thought-provoking conversations, follow other Independent readers and see their replies