Pupils using fake Tinder accounts to prank teachers amid rise in social media tricks, experts warn
Teachers report having pictures shared across the internet and being set up for fake dates as part of increasingly inventive and 'traumatic' pupil pranks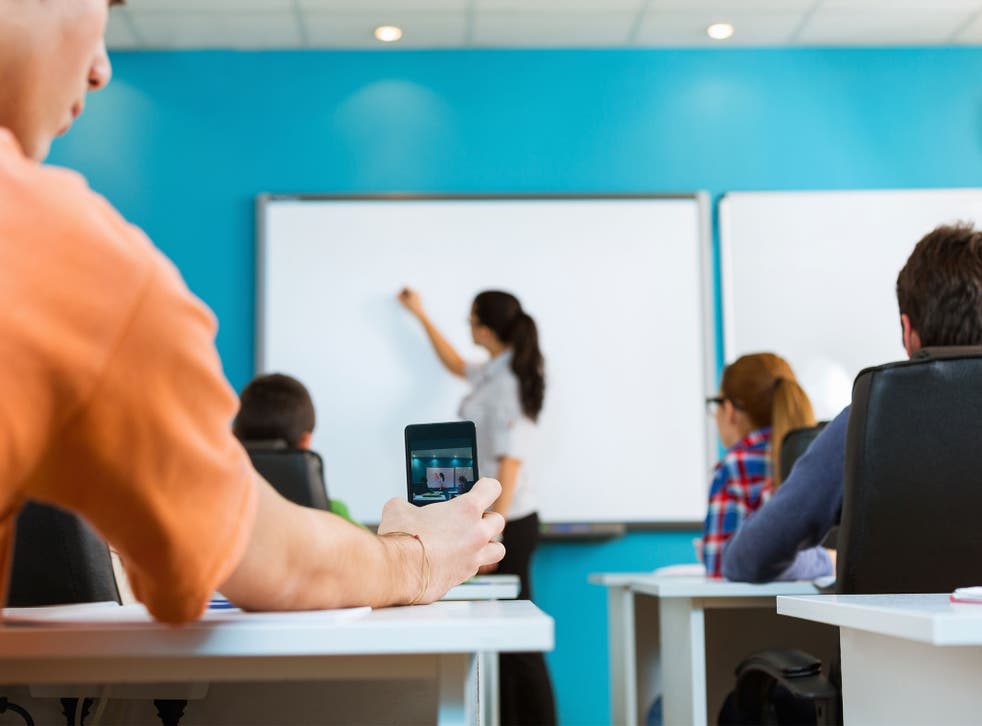 Teachers are being humiliated by a growing social media trend whereby pupils play tricks to shame them, it has been reported.
In one case, a teacher was "stood up" for a date in a restaurant, set up by her pupil using a fake Tinder account.
She had been expecting to meet an attractive adult whom she believed she'd been talking to on the dating app, but instead had an embarrassing photo of the event shared across the school.
In another incident, a number of school workers saw photos of themselves shared across the internet after a student set up a fake online account posing as a colleague.
Increasing numbers of school staff are being targeted by such scams, the Times Educational Supplement (TES) reported.
Emma Robertson, co-founder of Digital Awareness UK, told the magazine it has seen a trend of online abuse and security violations of teachers, with the number of inquiries about the issue spiking in the past year.
The organisation, which runs workshops on internet safety, is increasingly hearing from schools who want them to show staff how to protect themselves online, she said.
UK news in pictures

Show all 50
Almost a third of the cases it comes across are concerning teachers who have been victimised, rather than pupil-on-pupil abuse, said Ms Robertson, calling the figures "a shock".
She told the TES: "In the cases that have almost gone viral in the school, which everybody knows about, a lot of the time teachers will just be really upset and will come to us for one-to-one advice."
One teacher was filmed by students bending over in a classroom and the footage was uploaded to YouTube.
Derogatory comments about her appearance were posted along with it, it was reported.
An Nasuwt teaching union poll of more than 1,500 members, published earlier this year, found nearly a third of teachers had suffered online harassment and victimisation in the last year.
In the majority of cases, pupils were the culprits.
Union general secretary Chris Keates said: "Too many teachers are being subjected to appalling levels of online harassment and victimisation from pupils and also parents.
"This has to stop. Being a victim of online abuse can be a very traumatic experience, which can potentially ruin lives and careers."
Register for free to continue reading
Registration is a free and easy way to support our truly independent journalism
By registering, you will also enjoy limited access to Premium articles, exclusive newsletters, commenting, and virtual events with our leading journalists
Already have an account? sign in
Register for free to continue reading
Registration is a free and easy way to support our truly independent journalism
By registering, you will also enjoy limited access to Premium articles, exclusive newsletters, commenting, and virtual events with our leading journalists
Already have an account? sign in
Join our new commenting forum
Join thought-provoking conversations, follow other Independent readers and see their replies