'Avoidable mistakes' were made in Toby Young appointment to Office for Students board, says Government watchdog
'Clearly the social media vetting of Toby Young wasn't as extensive as it could have been,' universities minister admits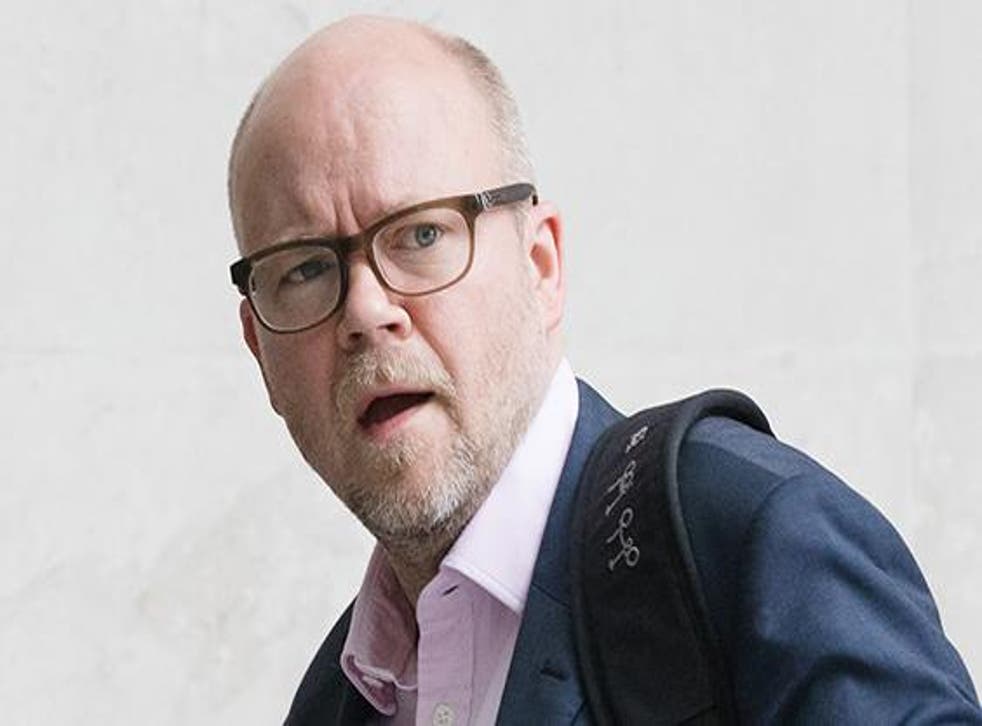 The Department for Education made "avoidable mistakes" when appointing controversial journalist Toby Young to the new higher education watchdog board, according to a new report.
Prepared by the Commissioner for Public Appointments, it says the department failed to trawl back far enough into the social media activity of Mr Young before giving him a role on the board of the Office for Students (OfS).
Previous Twitter posts and comments from the journalist-turned free school pioneer sparked widespread criticism and he was forced to quit his post at the universities regulator a week after his appointment was announced in early January.
"The speed in which the media and others responded to Mr Young's appointment by revealing some of his tweets suggests that it was not very difficult to find relevant evidence," the report says.
"Mr Young's reputation as a controversialist, in itself hardly a secret, should have prompted further probing to examine whether what he had said and done might conflict with his public responsibilities and standards expected on the OfS board."
More than 221,000 signed a petition calling for the Mr Young to be sacked for his public comments on disability, children with special educational needs and Oxbridge students from state schools.
The report also noted that the social media accounts of a candidate for the student experience role were "extensively examined".
"Due diligence was inadequate and not conducted in respect of all candidates on an equal basis, compromising the principle of fairness," it says.
It also revealed that former universities minister Jo Johnson, asked officials to tell Mr Young, the director of the New Schools Network charity, about the vacancy at the OfS.
Email records showed a "desire" among ministers and special advisers not to appoint a candidate with close links to student unions, such as the National Union of Students (NUS), it says.
Commissioner Peter Riddell concluded that there had been an "inconsistency" with the treatment of candidates and that "avoidable mistakes were made".
Student news in pictures

Show all 34
He said that email records mentioned "No 10 Googlers" with the social media history of one candidate brought to the attention of a minister.
"Notably, no such exploration or research was made on other possible appointees, including Mr Young," he said.
He added: "It is important that lessons are learned – not least so that talented people from a wide range of backgrounds are willing to put themselves forward to serve on the boards of public bodies."
Answering an urgent question on the topic in the House of Commons today, universities minister Sam Gyimah said he would "carefully and seriously" consider the report's recommendations.
The minister told MPs: "In the case of Toby Young, the due diligence fell short of what was required. There are lessons to be learned here and we will learn them."
Addressing concerns in the report, he said: "Clearly the social media vetting of Toby Young wasn't as extensive as it could have been given that there are 40,000 tweets or so."
Lucy Powell, Labour MP and former shadow education secretary, called on Mr Johnson, the then universities minister, to apologise over the appointment.
Labour MP David Lammy added: "Toby Young believed in eugenics, he made terrible remarks about disabled people, he made awful remarks about women. This is a man that his predecessor thought was fine to be on the board of the Office for Students.
"What confidence now should working-class young people across this country, under-represented groups and ethnic minorities have in the Office for Students if we have a Government where the minister who did this cannot come to the despatch box, apologise or step down?"
Mr Gyimah replied: "Yes, there are issues here that are questionable, but we've also always got to have a sense of perspective when we look at these things. There are some things that Toby Young did that are admirable and laudable and those were the reasons why he was considered to be a serious candidate for this job in the first place."
Sally Hunt, general secretary of University and College Union (UCU), said: "The appointment of Toby Young looked like nepotism at the time and this damning report confirms that the minister encouraged him to apply.
"Although not checking Young's chequered past, efforts were made to find evidence to bar a student representative from a position on the board. The new body was launched with much fanfare about representing students' interests. The report suggests that so far it has gone out of its way to do the exact opposite.
"Transparency in universities is rightly under the spotlight and the new regulator has to demonstrate the very highest standards."
Join our new commenting forum
Join thought-provoking conversations, follow other Independent readers and see their replies